How to Create high-quality content for Instagram?
"Content builds relationships. Relationships are built on trust. Trust drives revenue."
– Andrew Davis
To leverage Instagram to reach your target audience, you need to consistently create quality content. This leads us to the most asked question, "How to create high-quality content for Instagram?"

High-quality content that aligns with your brand values can help you in attracting more of your target audience. However, creating quality content seems difficult.

In this blog, we will help you understand how to create content for Instagram. Firstly, we will discuss the type of Instagram content that you can create. Then, we will share a few steps so that you understand how to create quality content on Instagram.
Table of Content
How to create high-quality Instagram content?
Types of Instagram content
1. Single image
A no-brainer, this is what Instagram has been used for the most. Whenever you post a picture of your product or service or even a picture of yourself, it should be posted in a presentable manner so that it looks a lot appealing. Make sure that even the theme should go in harmony with your picture. Consider using the rule of thirds to create images and pictures that are appealing and interactive so that you compel your audience to engage with your posts.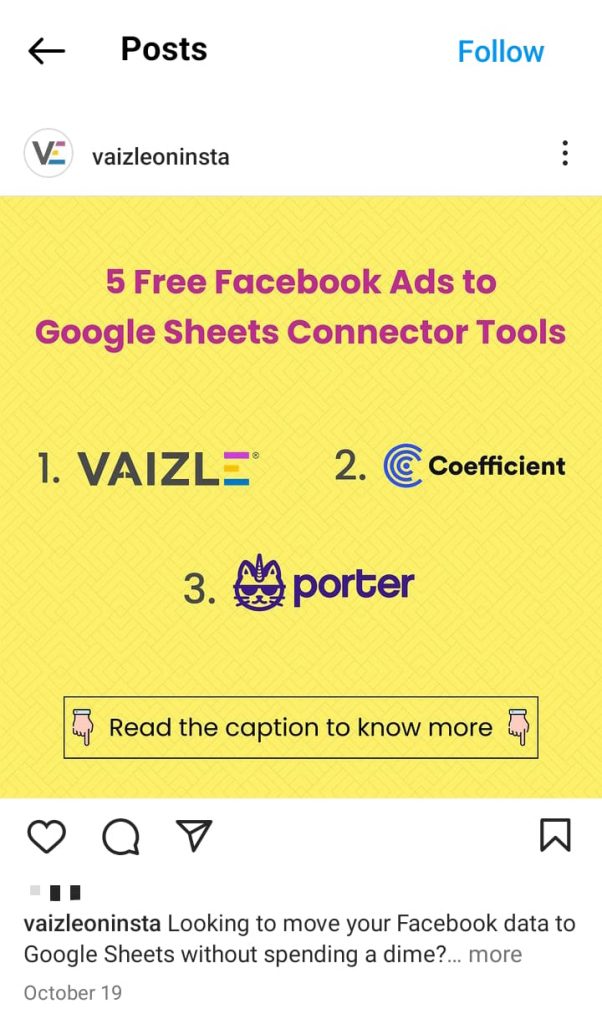 2. Carousel
It is a type where you can put together a number of videos and images ranging up to 10 that inform the users about the same product. The content that you post about your product should be creative and speak about the quality of the product and services that you offer so that it can attract customers.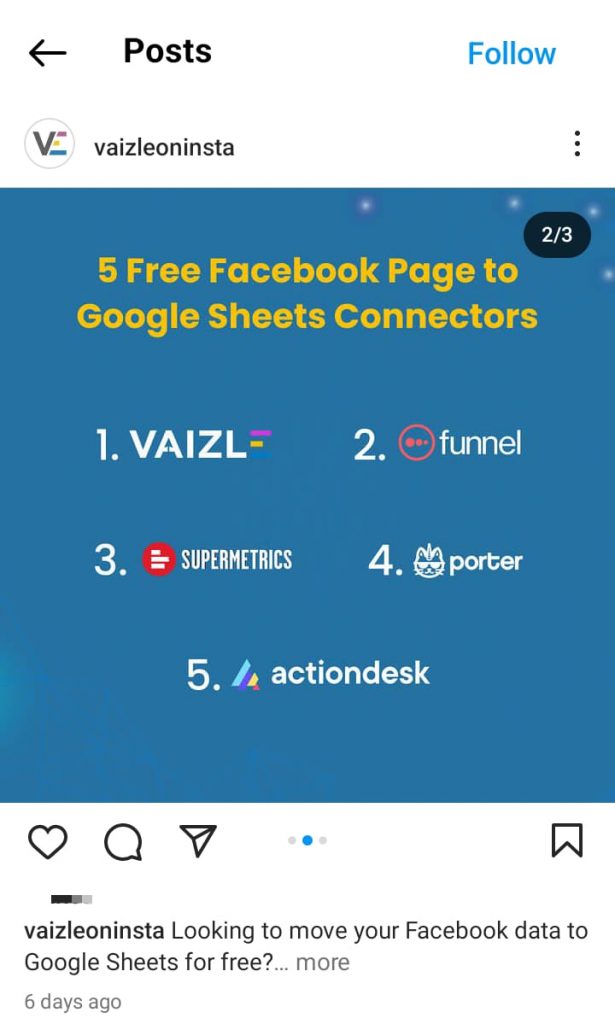 3. Reel
Short videos in the form of reels are most attractive. People who use Instagram and YouTube shorts spend a lot of time on such apps and consume different types of content. Make sure that the videos you post in the form of reels are high-quality videos that allow you to connect with your audience and leave them in awe. You can also read the guide which should you use Instagram reels Vs. Stories for better engagement.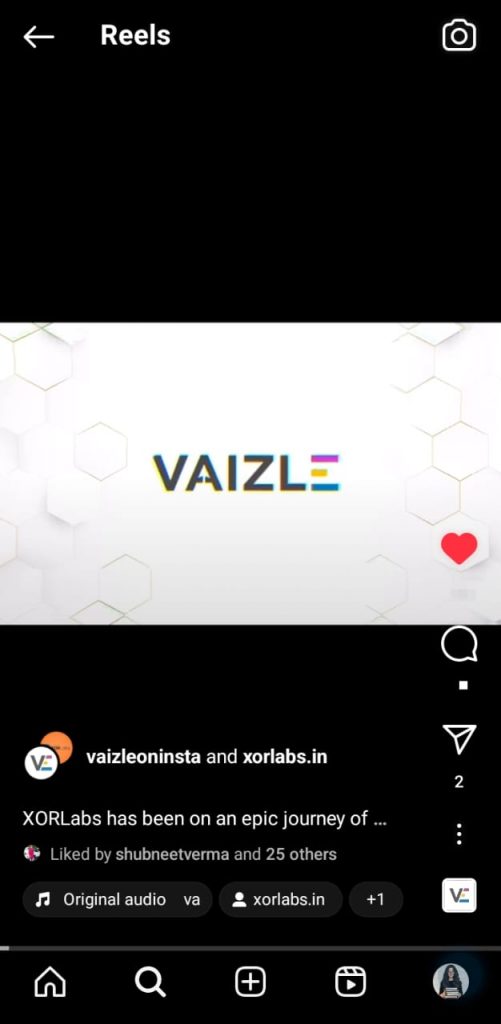 4. Story
Instagram stories are a way to stay on top of your audience's mind. You can use stories to post content whenever you want. You can also edit your Instagram story before and after posting.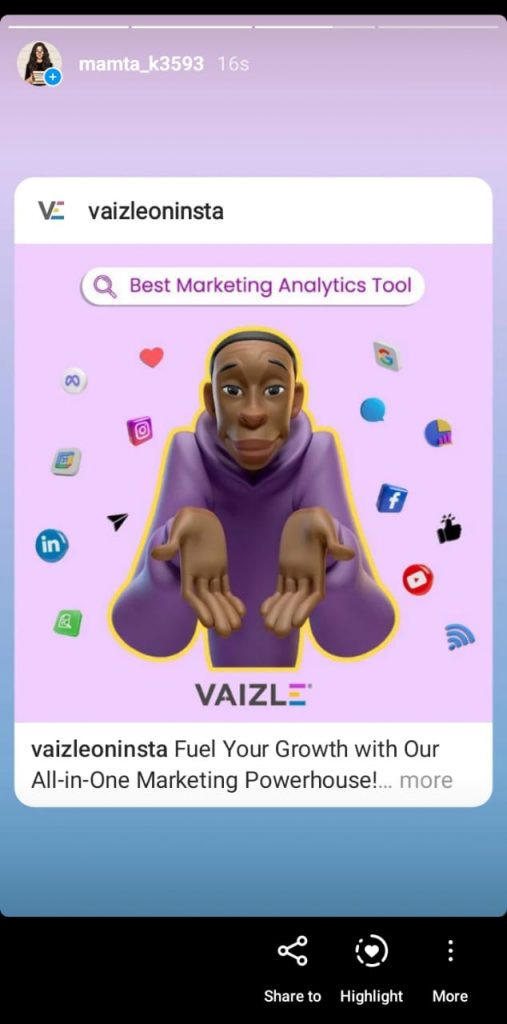 5. Live Broadcast
Live broadcasts can be used to connect with your audience by introducing your team to your audience or by product or service demonstration. You can also take live doubts and answer them.
How to create high-quality Instagram content?
Now let us turn to the most asked query:

"How to create high-quality content for Instagram?"
Well, let us help you understand how to create quality content on Instagram. Follow these steps:
1. Understand your target audience
"How to create original content for Instagram?"
"How to create interesting content for Instagram?"
Know who you are creating for. Who is your ideal customer avatar?
What sort of content does your audience prefer?
Answering this question will help you understand how to create high-quality content for Instagram.
But how do you know what your audience wants?
Analyze your previous content.
Yes. Analyzing your previous best-performing content can help you know which content performs better.
You can analyze your content based on the following:
Number of clicks it generated.
Number of saves the content got.
Number of comments the content got.
The number of shares the content got.
You need to understand what your audience is looking for and provide them with precisely that. But also ensure that the content you post also resonates with your brand values.
2. Length of the Instagram caption
To understand how to create top-quality content for Instagram, one often wonders about what should be the ideal length of their caption.

Should I just write a Short caption? Should I write a detailed, long caption?

We need to understand that users generally skim through information. Moreover, Instagram is a visual-dominated app. So avoid writing very long captions. Another important tip would be to hit the nail on the head by including the main idea or the main idea of your post within the first 2 lines. There are 5 tips to drive engagement on Instagram.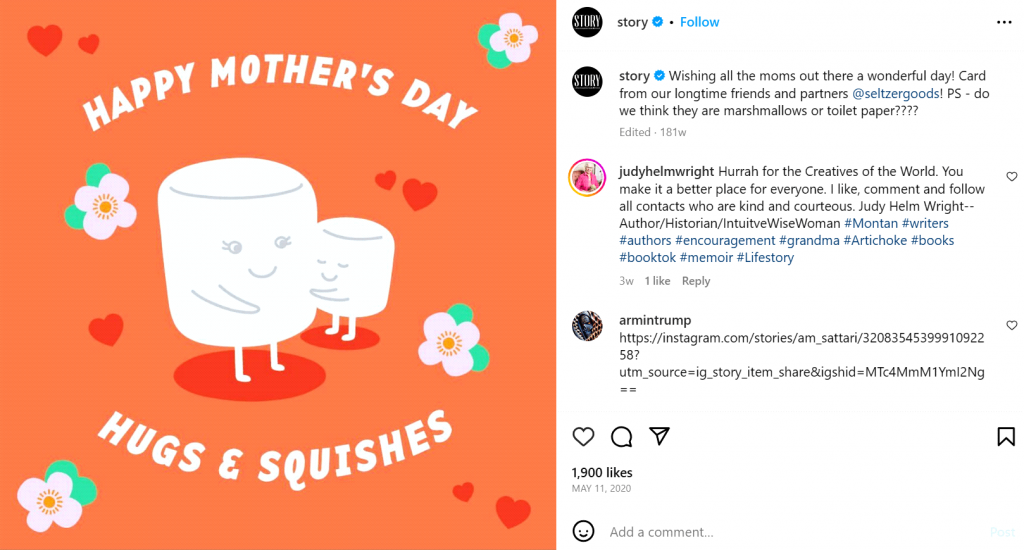 3. Using hashtags
Hashtags are crucial for Instagram. But their usage often leaves creators confused.
Hashtags are simply a way of organizing your Instagram post so that people can quickly. Find your content. Ideally, use 3 to 4 hashtags per post.
But what hashtag to use? This will depend upon the emotions you want to convey, the action you want your target audience to take, etc.
You can use trending hashtags, branded hashtags, niche-based hashtags, location hashtags, and even general hashtags.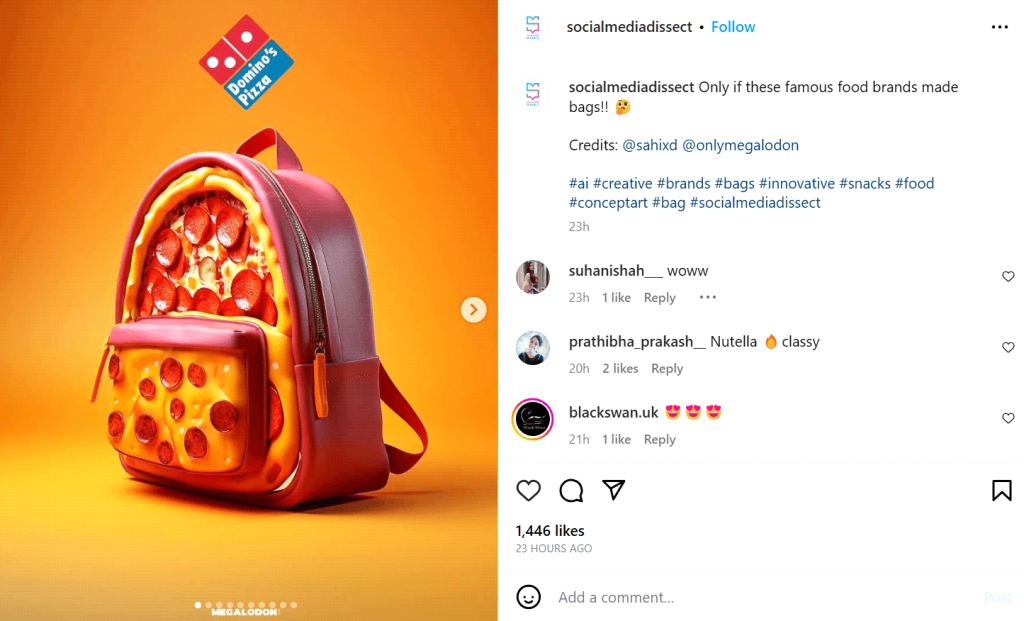 4. Original content
Do not reuse content from other social media channels. Avoid sharing a TikTok video on Instagram. Avoid posting Reels or Stories with watermarks from other sites.
Instagram has its unique vibe, and people come here for something different from Facebook or TikTok.
So, you should tailor your content to Instagram. Also, avoid repeating content that you have already posted. Repurposing is the key. Keep in mind that your Instagram posts or Instagram content should match what your ideal client avatar is looking for. This is how to create original content for Instagram.
5. Social proof
Nothing is more powerful than social proof. Happy customers often share their experiences with your products on social media. This is user-generated content.
You can ask these customers for permission to showcase their feedback on your website and social platforms. UGC is a strong endorsement from satisfied clients. It encourages others to try your services or products.
To keep track of such user-generated content, you can use social listening and monitoring tools. These can help you to identify mentions and tags that feature your brand. Assess each mention to understand your clients' feedback. It's a powerful way to build trust and attract new customers through genuine endorsements. This is how to create Instagram content for businesses that leverage the powerful concept of social proof.
6. Analyse successful brands
Still wondering, "How do I create top-quality content?"
Analyze your competitor's content strategy.
Competitor's content strategy analysis is important to decipher how to create Instagram content for business.
Why so?
Because it helps you understand what is already working. This does not mean you copy from them. But you can use these insights and understanding to inform your content strategy for Instagram
7. Collaborating with influencers
Instagram app is associated with the growth of social media influencers. These influencers have an impact on their audience and can help them decide their choices regarding your product or service.
So why not leverage their influence?
They can also help increase your brand awareness. And this is how to create content for Instagram to powerfully increase your brand awareness.
8. Engagement Strategy
While this might sound odd, engaging regularly with your target audience can help you understand how to create high-quality content for Instagram.
How, you ask?
When you regularly engage with your target audience, you understand their needs better. You know their questions, their desires, and their queries. This can help you identify what content you need to create to address all of these areas.
You will also get to know what content they appreciate the most, and in the future, you can create similar types of content. Moreover, engaging regularly will help you build a loyal audience base.
9. Use templates
Worried about your design skills?
There are user-friendly online tools like Canva to create eye-catching Instagram posts.
These come with in-built post templates.
Whether you are promoting special offers or sharing recipes, templates have you covered.
A stash of high-resolution product photos can be a lifesaver during content shortages. A simple, well-crafted product image can work wonders, especially with a dedicated fan base. Such tools can really help with these so that you never have to worry again as to "how do I create top-quality content for my Instagram account?".
10. Attractive visuals
Instagram is a visual-dominated app. Consistent look and feel across your Instagram can be an important strategy to create brand awareness and influence. So good design, color scheme, and editing your content well matters.
11. Post timing matters
It is important that you post your content at the right time when your audience is active. Otherwise, all your efforts will be wasted.
How do you identify this right time?
For this, you need to understand the demographics metrics. Answer the following questions:
Who is engaging with your brand?
Where are they from?
When are they mostly active on Instagram?
The answer to this question will decide your posting schedule. You can also test posting at different times to identify which time works best for your brand. Also, analyze your competitor's timings too.
You don't just have to create reels to grow your Instagram presence, you also need to regularly optimize your account.
During the optimization process, you can adjust your content strategy, determine the best times to post, select appropriate hashtags, and conduct competitive analysis.
However, implementing these actions can be more challenging than simply stating them. Fortunately, there are tools like Vaizle, Loomly, Hootsuite, and more that can assist you in creating a more effective overall strategy.
Vaizle is a social media and ad analytics tool designed to provide insights into your content performance.
1. Best Posts
Through Vaizle, you can identify which posts are performing best for your account in terms of engagement, reach, and impressions. You can also discover the top-performing posts of your competitors, complete with their captions and hashtags on platforms like Facebook, Instagram, YouTube, and LinkedIn.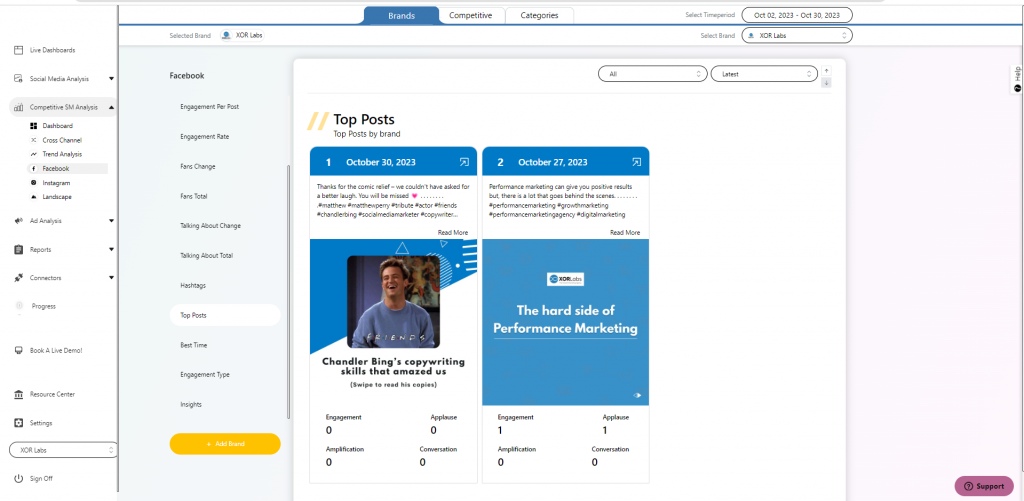 2. Best Time to Post
Vaizle offers insights on the optimal times to post, including a day-by-day analysis. This information can help you schedule your content more effectively, aligning with when your audience is most active.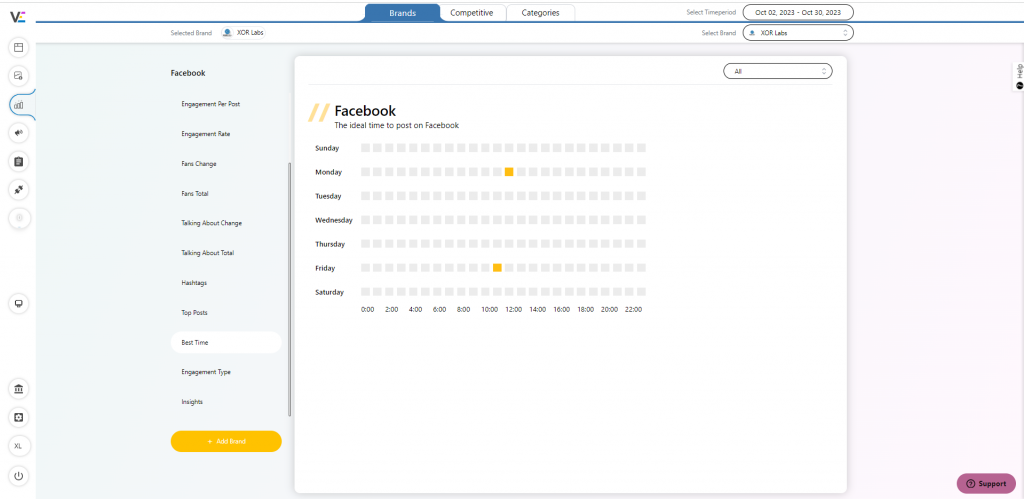 3. Best Hashtags
You can uncover up to 50 effective hashtags for your content and those used by your competitors. These top hashtags will serve as keywords to boost the visibility of your content.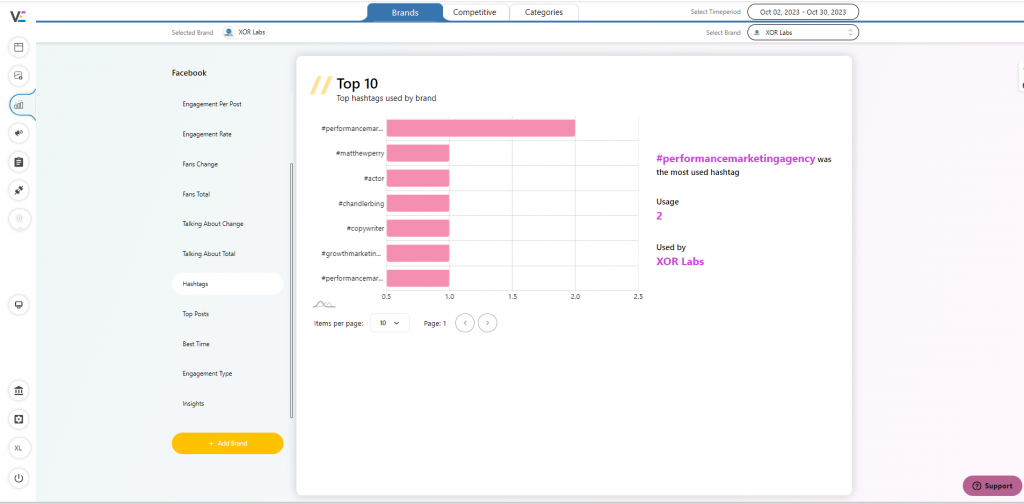 In addition to these features, Vaizle's single-view dashboard provides metrics such as engagement, impressions, comments, and likes. You can also analyze your content for ad accounts, utilizing features such as funnel analysis and trend analysis. This enables you to present your content in a well-structured format for effective representation in presentations.
All of these features will help you manage your Instagram content more effectively and, in turn, gain more followers.
Conclusion
In this blog, we answered one of the most commonly asked queries: "How to create high-quality content for Instagram?". While there are several content types that can be used on Instagram, understanding your audience's interests and problems is important. This, along with an analysis of your competitor's strategies, should inform your content strategy for Instagram. User-generated content and collaborating with influencers can also be an important strategy to create quality content for Instagram. Also, aesthetics matter, too, as Instagram is a visual-dominated app. For this, you can leverage pre-built templates offered by various tools.
FAQs
1. What is high-quality original content?
High-quality original content for your Instagram is content that is unique to your brand and achieves your Instagram goals. It should meet your audience's requirements. It should not be copied from others but can always be inspired by assessing your competitor's successful content strategy.
2. How do I create top-quality content?
We have shared various ways to create top-quality Instagram content above.
Start with understanding your customers' requirements and their content preferences.
Analyze your competitor's strategy.
Leverage user-generated content and influencers.
Focus on aesthetics, too.
3. What are the rules for creating quality content?
Use high-resolution visuals
Use good hooks
Stay consistent with your brand's style and tone
4. How do you create brand content on Instagram?
Your posts should reflect your
brand's identity
values
unique selling points
5. How do I make my Instagram look professional?
Decide your content pillars
Have a content strategy in place
Focus on visuals, too, and ensure a consistent look
Captions should not be too long
Strategic engagement with your target audience is the key
6. How can I make my content better?
Assess what content has worked for you and what has not.
Assess what content is working for your audience.
Have a content strategy and content pillars.
Have a consistent posting schedule.