How To Edit Instagram Story Before and After Posting
Instagram introduced the Instagram Story feature in August 2016. On Instagram story, you can post images and videos that disappear after 24 hours.
And this feature has been a complete game-changer for both individuals and businesses. By helping to nurture relations in an authentic manner, the Instagram story feature helps in:
Boosting Instagram account reach
Improving engagement rates
Influencing buyer behaviour
While the Instagram story is an important tool to build brand awareness, some find it challenging to edit Instagram stories.
Can you edit an Instagram story is an often asked question.
In this blog, we will help you understand how to edit a story on Instagram both before and after posting. Further, we will also look into what is the best time and ideal number of stories that should be posted every day.
How to Edit Your Instagram Story Directly –
How to edit your Instagram Story Before Posting?
Instagram stories enable businesses to showcase their brand distinctiveness through
regular photo and video updates.
So, you must make your stories captivating.
How?
Edit the Instagram story perfectly.
Can you edit Instagram stories before posting?
Here is how to edit an Instagram story perfectly before posting:
1. Select the right content
Firstly, start with choosing the right content to post. To identify the right content, ask
yourself the following questions before posting it:
What is the message you are trying to convey?
Does the photo/video align with this message?
Does the story align with your brand values?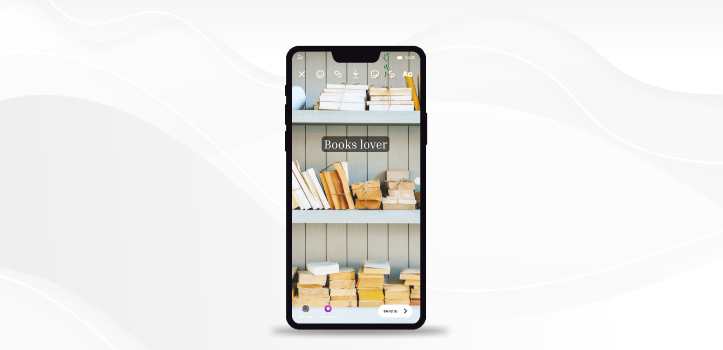 Also, make sure the quality of the photo/video you will be using for your story is good.
2. Use hashtags
Hashtags help in categorizing your content. Your target audience that is not following you yet can discover you using hashtags. Hence, hashtags should not be ignored. But how do you select the right hashtags?
Here is a pro tip- Choose the ones that are popular. These will generally appear in suggestions.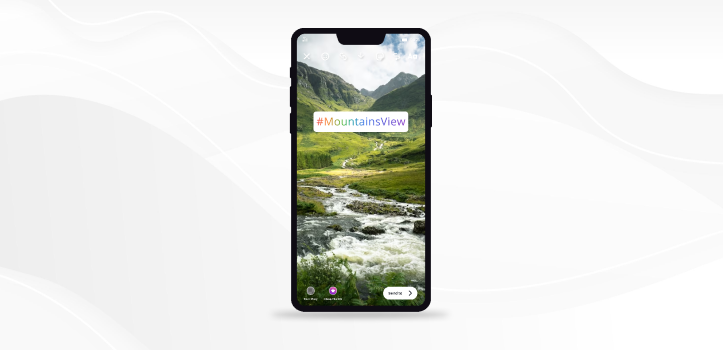 Also, do not unnecessarily use a lot of hashtags.
3. Incorporate Interactions
Here are 3 features that can help you increase your story engagement rates by providing your target audience with the opportunity to interact with you:
Ask questions
Create polls
Create quizzes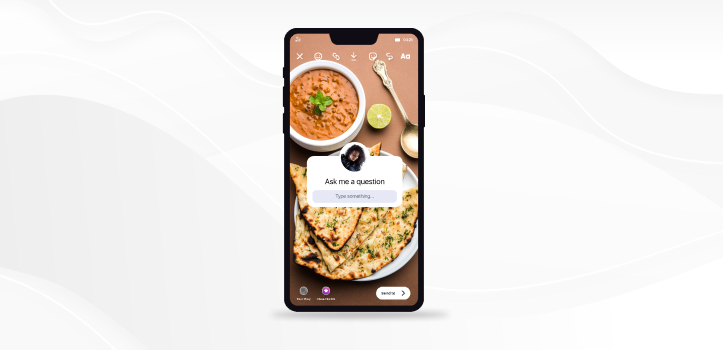 When used strategically, these can become a powerful way of nurturing brand loyalty by understanding your audience better and getting direct feedback from them.
4. The Location Sticker
Are you a local brand? Do you want to reach your audience in a particular region?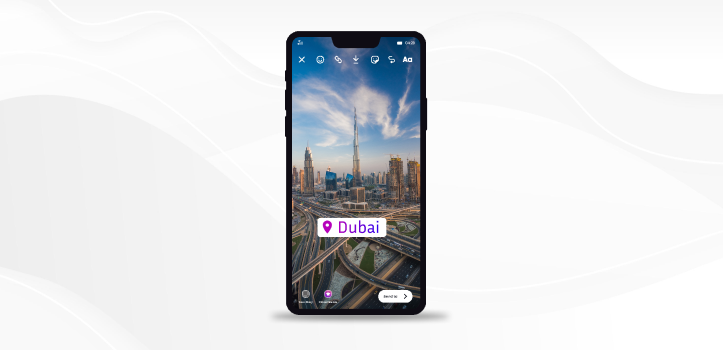 There is nothing more powerful than using the location sticker on your stories. Use it to let your followers know where your business is located.
5. Use stickers and gifs
To express your feelings or moods, stickers and GIFs are your best friends. They add personality and fun to your posts. They also make your messages more relatable and enjoyable. So, make sure you leverage stickers and gifs in your stories.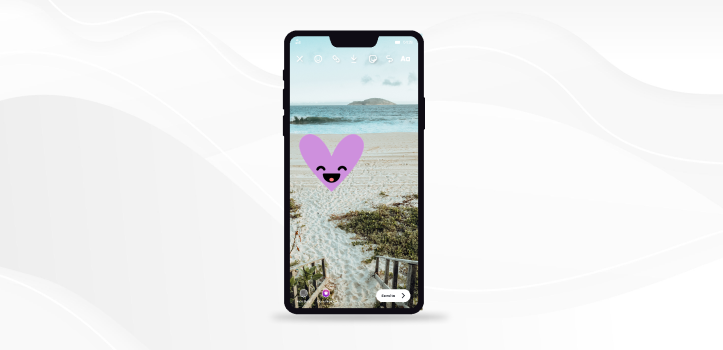 6. Link to your website
You can add a link to your website or store to your stories to invite your target audience. After adding the URL, do not forget to customise the text on the sticker.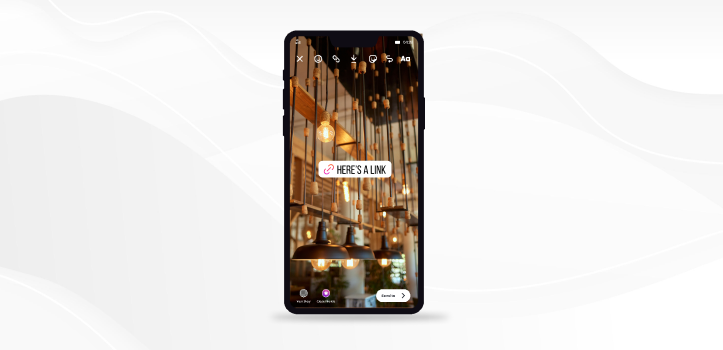 If you are using videos in your stories, there are some important aspects you should focus on:
Vertical videos have proven to be more successful.
Keep in mind Instagram's standard aspect ratio of 9:16 and video length of 60 seconds.
How to edit your Instagram story after posting?
We have discussed how to edit the story on ig before posting. After editing it, you have posted your story on Instagram. But then you realize that there is some problem with the story. There is either some typo or some aspect that is not looking good, and you would like to change it.
Can you edit Instagram stories after posting them?
Yes, the Instagram story can be edited after posting. But you can only make some minor changes to your posted Instagram story. For a major change, you have no other option rather than deleting it and posting it afresh.
Now, the question that arises is how to edit a story on it after posting it.
Here is how to edit a story on Instagram after posting:
Choose the story that needs to be edited and tap on the 'more' button.
Select 'Story Settings
Select 'Story Controls'. Here you can:
Hide people whom you don't want to see your story.
Privately share your story with your close friends. For this, you can create your Instagram Close Friends Group to selectively share your private story posts with chosen friends or followers.
Select who can reply to your story- 'everyone', 'only people you follow', or 'nobody'.
Save your story to highlights or your camera roll.
How do you edit or delete Instagram stories?
We have now understood how to edit a story on Instagram. If you need to make a major edit of Instagram stories, you will have to delete them and repost them after changing them.
You have already understood how you can edit an Instagram story. To delete your Instagram story:
Open your Stories and select the photo or video you want to remove.
Tap the three-dot "More" icon located at the bottom right of your screen.
Next, tap "Delete."
A pop-up dialogue will appear, confirming if you want to delete the photo or video. Tap "Delete" once more to confirm.
How to edit Story Highlights?
While Instagram stories are only visible for 24 hours, you can save your stories permanently in 'Story Highlights'.
To do so, select the story you want to save and click on the 'highlight' button. Give the highlight a name. Select a thumbnail for it. And you have saved your story as a highlight.
You can edit, change, or delete your highlights whenever you want.
To add Stories to an existing Highlight, follow these steps:
Go to the Highlight you want to edit and tap on "More."
Select "Edit Highlight."
Access your Archive and choose one or more previous Stories.
You can also edit the cover image and rename the Highlight.
To create a new Highlight and add multiple Stories at once:
Visit your Instagram profile.
Tap the "+New" button.
Select the Stories you want to add to your new Highlight, or choose from the Suggested highlights based on location.
Tap "Next."
Name your Highlight and choose a cover for it.
Finally, tap "Done.
How many stories should I share each day?
There are no restrictions. You can share any number of Instagram stories in a day.
According to research, sharing two stories on your Instagram handle is a good idea, but you are free to post between 1-7 stories each day. The stories on Instagram come under content that is less polished, so they allow you to communicate with the audience in a more relaxed and informal way without any sort of pressure for polished and authentic text.
What is the best time to post on Instagram?
Considering the time zones for your audience is very crucial. You need to know who follows you, the age group they belong to, and when they are most active on Instagram. Remember that such information will be obtained only if you have a business account.
Monitor your competitors- Keeping a close watch on what your competitors are posting will provide you with valuable information. However, you cannot directly copy their content but can always get some ideas from their posts.
Share content when you are satisfied- Post your stories on Instagram when you are 100 % satisfied with the content that you are willing to post.
What type of content to post on Instagram Stories?
Instagram stories are a great way to engage your audience.
You can create "How to" Tutorials and add in some interactive features, especially in the case of videos, to make your content more appealing and interactive.
To generate excitement amongst the audience, make use of countdown stickers for the upcoming events.
You should stay updated concerning the latest trends and updates in your field and keep updating the audience with the same so that they can stick to you for a longer period.
You should always give your audience some offers and discounts and lifetime access to particular content of yours, creating a sense of urgency among the audience, and do not forget to deliver valuable information and insights to build their interest.
FAQ –
1. Can I edit someone else's Instagram Story?
You can't change someone else's Instagram Story directly. But if they tag you in their story, you can share it on your own story and add whatever you like to it.
2. Can you edit an existing Instagram story?
Yes, you can make some changes but you can't make many changes unless you delete the story and recreate it from scratch.
3. How can I add closed captions to my Instagram story?
You can put words on your videos in Stories by doing these steps: first, upload a video, then tap the sticker icon, and choose "Captions." After that, choose how big, what font, what color, and where you want the words to go. Finally, you can share your Stories with the words on them.