7 Important Instagram Trends You Need to Know in 2022
The only thing constant when it comes to Instagram trends is change, although we're not sure who gives scientists the go-ahead to declare new laws of physics. You're reading this article because you want to understand what's hot and happening for Instagram video trends, Instagram post trends, and Instagram Story trends in 2022. 
Before proceeding further, check out this amazing blog on "How to get more followers on Instagram without paying"
But, of course, that's true of social media trends in general — digital platforms and how we use them are in a constant state of evolution and flux. Because, indeed, things have changed from last year to last month.
These most recent Instagram trends 2022 alter many things, some of which are listed below.
1. The revolution in dancing goes on.
TikTok was born from lip-synching software. Thus music and dancing are in its very DNA. Additionally, as the platform has grown into a social media titan, its fads and habits have begun to spread to other media. As a result, users may now regularly be seen on Instagram busting moves in Reels, Stories, and on Main.
This means that dancing and dance challenges have now grown in common.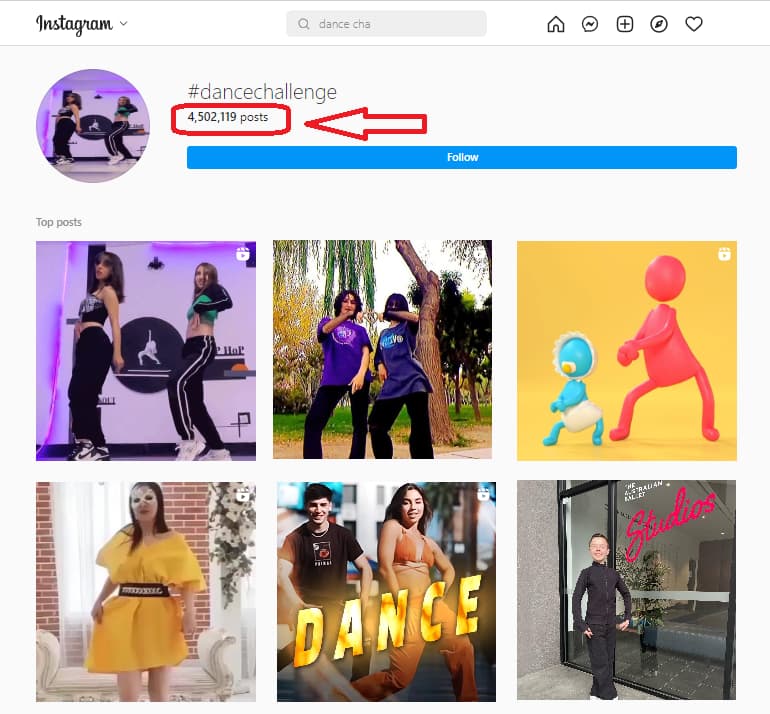 According to Instagram's 2022 trend report, one-third of its adolescent users are "excited to see more dance challenges in 2022." As a result, users can anticipate more complex routines, modernize dance styles on the platform, and engage highly with companies that take part in or initiate dance challenges themselves.
2. Instagram shopping marathons are becoming standard.
In 2021, Instagram introduced a variety of opportunities for creators to make money on the network. One improvement was adding the option for a select group of producers to tag goods from the companies they collaborate with or use Shops if they have their product line.
Instagram is now testing a native affiliate marketing solution. It enables creators to find new goods available during checkout, share them with their followers, and profit from the sales they facilitate. In addition, the phrase "eligible for commission" appears at the top of an affiliate article from a creator that highlights a tagged product, making it apparent to readers that their purchases benefit the author. This opens up a brand-new channel for collaboration and compensation of creators who promote their works.
Creators who already have their product lines now have the option to link their store to both their personal and commercial profiles, enabling them to showcase and sell their wares to fans directly. In addition, by connecting their account with particular goods partners, they may also open a new store and generate excitement with notable product launches via the Instagram app.
3. More Marketers Will Use Instagram's Twitter Card Previews
Twitter has enabled link previews for Instagram photographs. You can now share fresh Instagram photographs with your Twitter followers. Also, you can directly share tweets to your Instagram stories after clicking the share icon on the tweet you want to share. It will appear similar to this.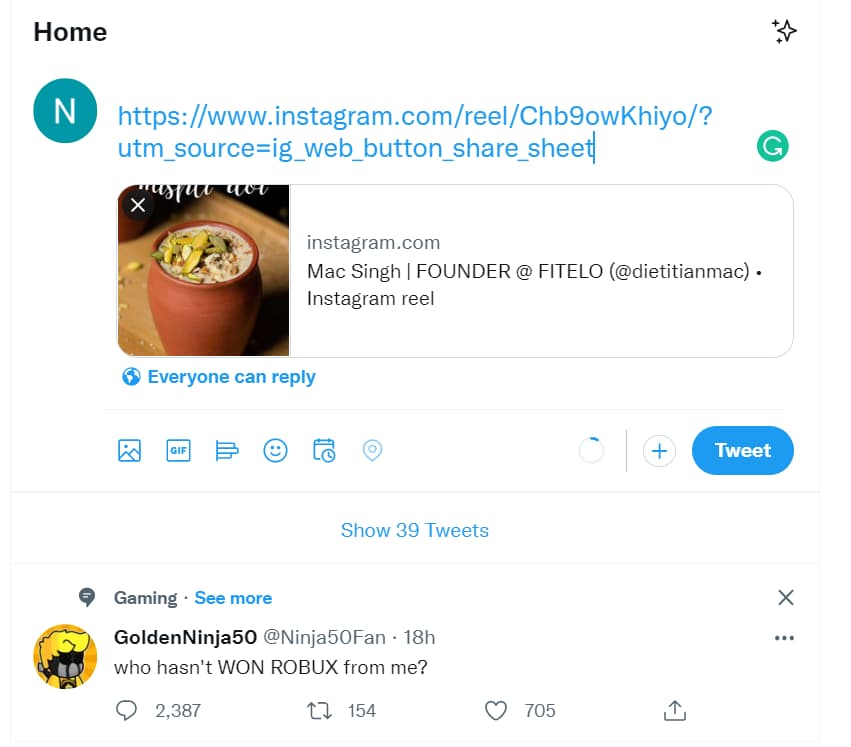 4. The link sticker provides access to all story links.
In contrast to relying just on a single link in their profile, we anticipated a year ago that more firms would leverage the swipe-up feature to add links to their Instagram Stories. Instagram, however, has other thoughts on the matter. They discontinued the swipe-up function in August last year, but not before providing a brand-new, exciting method for influencers and brands to incorporate links in their Stories.
Link Stickers are the most recent interactive stickers you can include in your stories. Link Stickers, like most Instagram stickers, have a standardized appearance: a rectangular block with a URL on a white background. Users may tap the sticker to be taken to the specified website, and Instagram will do the rest.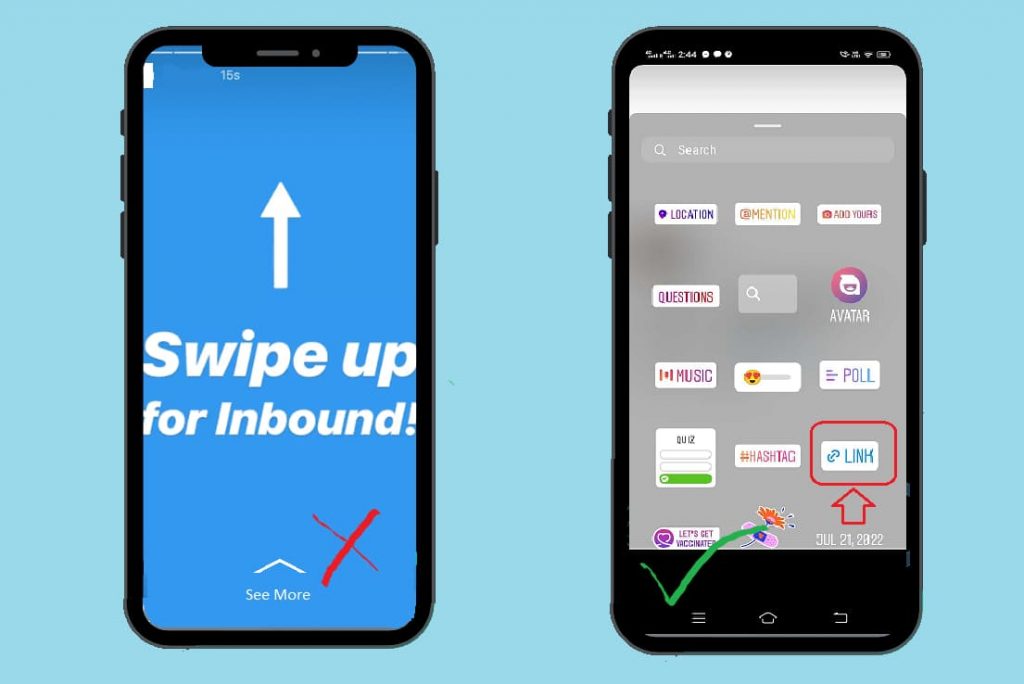 Instagram made Link stickers available to everyone starting in late October 2021, even though it initially only allowed accounts with more than 10,000 followers (the exact requirement as the previous Swipe Up function) to use them.
5. Video Formats Are Changing
Instagram previously combined IGTV with Feed Videos, but in 2022, we're betting on a more simplified Instagram video experience. Instagram may adopt a more uniform strategy given the continued use of feed videos, reels, and Instagram Stories. Claims claiming that Instagram is experimenting with a vertical Instagram Stories feed have already surfaced: It looks like Reels. Although this new format is still in testing, it doesn't seem too far-fetched to have a single meal that combines feed videos, Reels, and stories now that we've seen it.
Check out this amazing guide for creating a social media video strategy if you want to increase your business on social media.
6. The Development of Brand Personas
Instagram is no longer just about sharing visually appealing photos as it once was. The app now houses community and dialogue, two things that have a far more significant impact. Yes, Instagram is reintroducing the "social" to social media. What does it entail for creators and brands, then?
In a word, it signals that it's time to express your personality. Whether it is participating in Instagram Stories, adding voice to your captions, or being inventive while filming for Instagram Reels. Each week, a Later team member posts on Instagram Stories to teach some important lessons on a hot social media issue. It has charm and is relaxed and conversational.
As a result, we can establish a more meaningful connection with our most engaged followers, strengthening our feeling of community and promoting participation.
7. Video Memes Will Dominate
Video memes are similar to static memes in that they include an abstract, amusing, or adorable item with a relevant message. However, video memes enable the jokes to go deeper and the format to tell more stories. Additionally, it keeps readers on your post longer as they wait for the subsequent instance of relatability.
Conclusion
Introducing new features and influences from other networks helps establish Instagram trends. Following the latest trends gives your content new life and demonstrates to your readers that you're not scared to attempt new things.
Check out Vaizle's – Free Instagram Tool to discover more about the most recent Instagram trends. Vaizle is a social media analytics platform for businesses and startups who wish to clear, actionable data when their organization is compared to its competitors and prior performance
Explore more about social media trends in 2022!