How to measure your Social media ROI (free calculator)
As digital marketing has positively taken the world by storm, businesses have increasingly turned to social media to reach their target audiences. And while social media can be an excellent tool for building brand awareness and engagement, measuring its return on investment (ROI) can be challenging.
That's where social media ROI comes in. Social media ROI is a way of measuring the value that your social media activity is generating for your business. It considers factors like leads generated, website traffic, and engagement levels and assigns a monetary value to each.
Why does social media ROI matter? Because it allows you to see whether or not your social media efforts are paying off. If you're not generating any leads or driving any website traffic from your social media activity, then it's probably not worth your time and resources. But if you see results in increased leads and web traffic, then you know that your returns from your social media campaigns are positive, and you should continue investing in it.
How To Measure Social Media ROI For Your Business?
To know how to measure social media ROI for your business, you must first set some goals and objectives. What are you looking to achieve with your social media campaigns? Once you know what you want to accomplish, you can start thinking about how to measure social ROI.
It is no secret that social media has become a powerful marketing tool for businesses of all sizes. With the ability to reach a large audience quickly and easily, social media provides an excellent way to promote your products or services. However, with so many different platforms and options available, it can be challenging to know where to start or how to measure the success of your social media efforts. Here are some important factors which will help you to in tracking ROI on social media and the campaigns –
Identifying your goals and objectives –
What are you hoping to achieve through social media? Are you looking to increase brand awareness, generate leads, or drive sales? Once you have a clear idea of what you want to accomplish, you can develop a strategy for measuring your ROI.
Knowing the metrics –
There are several ways to track ROI on social media, but some of the most common include tracking website traffic, engagement levels, and conversion rates. By monitoring these metrics, you can better understand how well your social media campaign is performing and make necessary adjustments along the way.
With so many businesses utilizing social media, it is more important than ever to make sure that your campaigns are effective. By taking the time to measure your ROI, you can ensure that your social media efforts are paying off and adjust your strategy accordingly.
A Free Tool To Help You Measure Social Media ROI And Save Your Time
There are several different tools you can use to measure the ROI of your social media campaigns. One popular tool is Vaizle's Social Media ROI Calculator, which allows you to track your campaign performance and analyze your results for free. As a result, you can make informed decisions about where to allocate your resources and plan your marketing strategy. Here is a quick guide on how to measure social media ROI using the tool and receive instant results.
a. Firstly, decide whether you are planning on making direct sales or generating leads. Then, select the required option on the Calculator to measure social ROI. Pick the traffic your social media profiles generate that redirects to your website.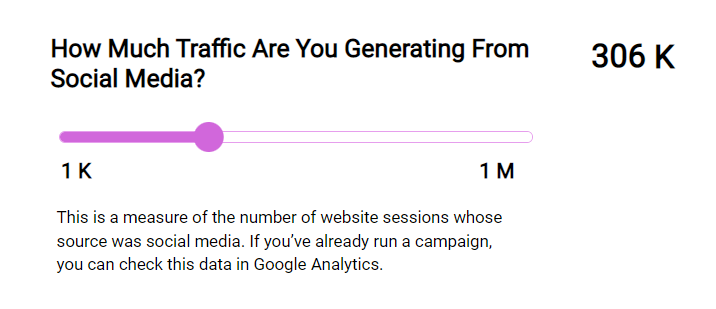 b. Next, you need to set the conversion rate of your business website or the landing page, which is generally the positive leads or those who have made purchases from your website. Set the "Average Transaction Size For Your Business", which is the total revenue you expect from your customers.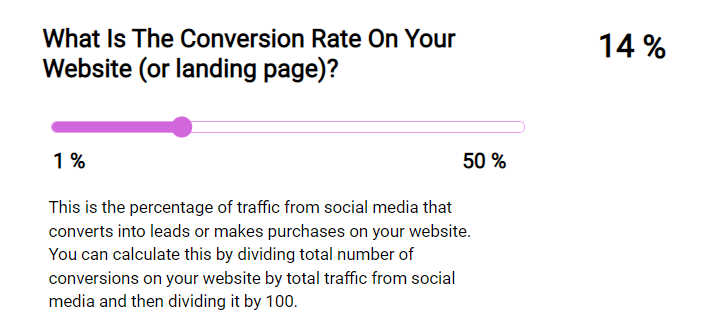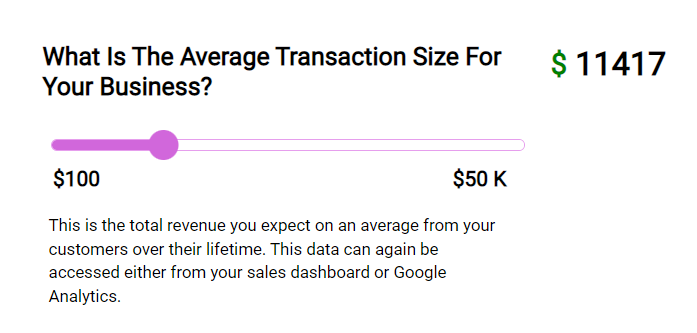 c. Finally, set the cost incurred by you to set up a team or for hiring someone to manage your social media presence. It will include the charges for tools and content creation.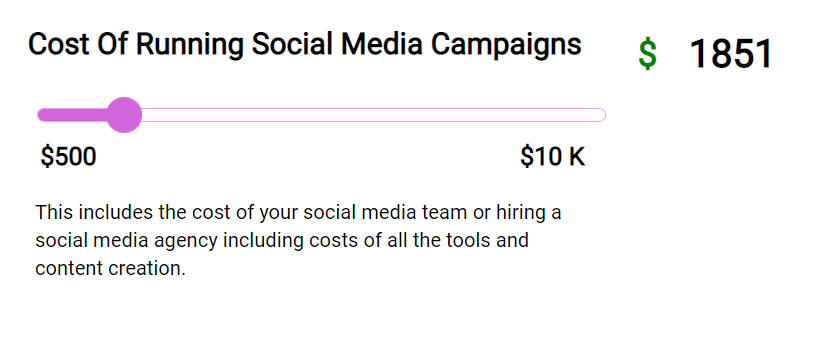 Once done, you receive a comprehensive report on the same page that helps your results allowing you to know where you stand with the investment made in the past and whether you are reaping benefits.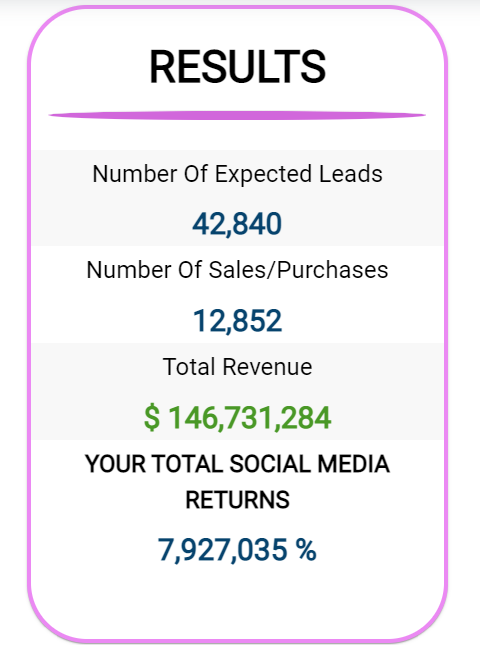 Conclusion
Measuring social media ROI is essential to any business's digital marketing strategy. With the right metrics, data, and analysis, you can gain clear insights into what's working and where improvement should be made. Remember to align your objectives with the key performance indicators that best measure success. By tracking social media ROI regularly, you will better understand campaign results and overall performance – allowing you to optimize campaigns for better results in the future strategically!