How To Optimize Your Budget On Facebook Ads
The shift of the marketplace to the digital sphere has resulted in the ongoing trend of digital transformation among most business organizations and enterprises. An increasing number of people are now doing many of their business and workplace activities using digital platforms. More and more people are now working from home through their online platforms. E-commerce is also hot with a fast-growing number of individuals opening their own stores on different e-commerce platforms.
With its more than 2 billion active users, Facebook is one of those platforms which has definitely benefited from this ongoing digital transformation. This has prompted numerous businesses to make use of the Facebook advertising platform to promote their products and businesses. Continue reading this post if you want to learn more on Facebook ads reporting.
Here are some of the things you can do to optimize your Facebook ads:
1. Optimize Your Advertising Strategy
The first thing you should do to optimize your budget on Facebook ads is to make sure you have a good advertising strategy. In this instance, it should be a strategy that can optimize the capabilities and functionalities of Facebook advertising.
Facebook is a very powerful data collection platform. It collects massive amounts of data from more than 2.07 billion active monthly users. Its servers are constantly and relentlessly gathering data from every like, share, comment, and everything else that their users do on Facebook.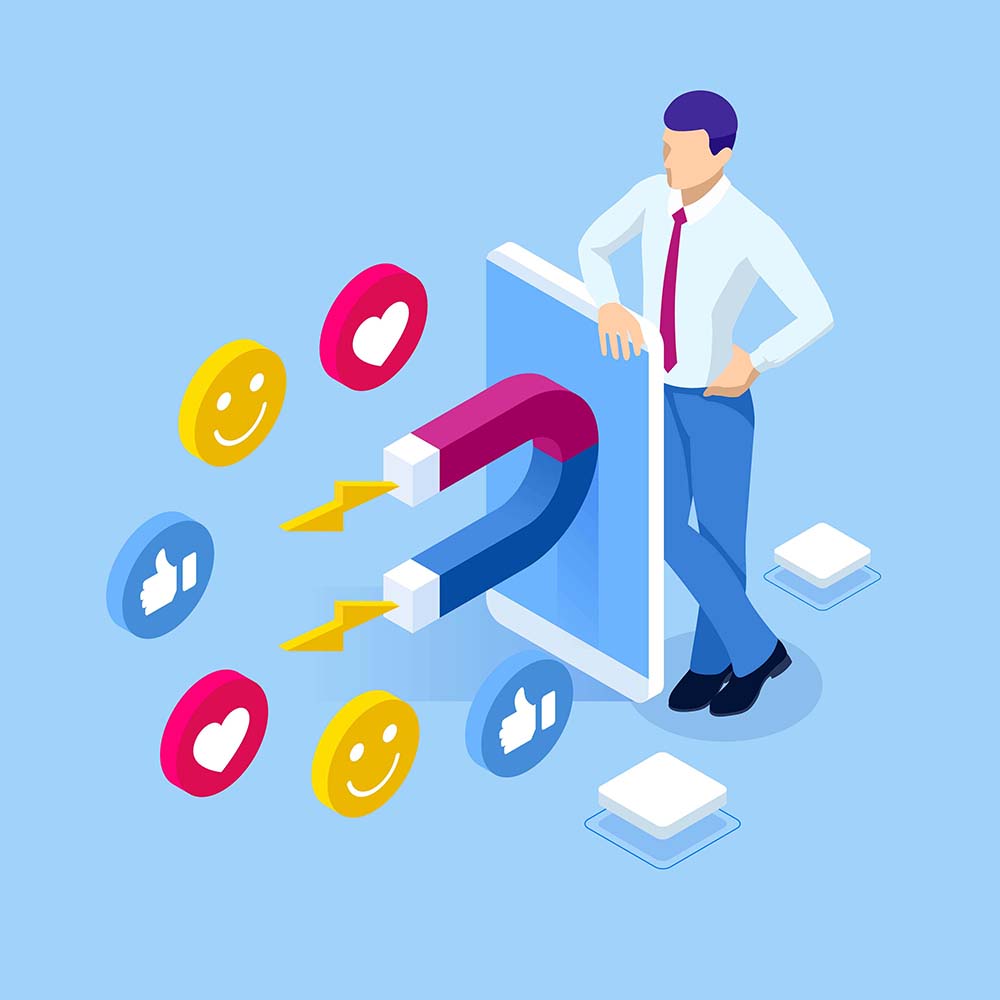 Facebook has around 2.07 billion users. More than one-third of these users regularly visit any of the more than 60 million Facebook pages. Data metrics show that they visit at least one business page with some sort of regularity.
The most important consideration in optimizing your Facebook advertising strategy is to make sure you're sending your ads to the right target audience or market segment. You have to pinpoint who your customers are. You have to find out their interests, wants, preferences, and favorites.
Facebook makes these data collections available to you. It can be viewed through their Audience Insights feature. You can use a free Facebook ad tool. It'd help you gain a better and deeper understanding of your customer. This is crucial if you want to make better ads that'd resonate with your target audience. With Facebook advertising, you can choose the target audience that your ads will reach. You can configure your advertisement reach based on age, gender, relationship status, hobbies, city, and even as specific as a single zip code.
With Facebook advertising, you can choose the target audience that your ads will reach. You can configure your advertisement reach based on age, gender, relationship status, hobbies, city, and even as specific as a single zip code.
The vast majority of Facebook users belong to the 18-49 years old age group. But you might be surprised that it's also a good way to reach the older age groups. In fact, around 60% of individuals aged 65 years or older are active users of Facebook. This rounds up to about 40% more than the users of any other social media platform among the same age group.
2. Optimize Your Target
Another thing you should work on if you want to optimize your budget on Facebook ads is optimizing your target audience. You need to do this if your ad leads or sales conversions don't match the amount of money you've been spending on ads, the quality and creating of your ads, and the frequency.
If your return on investment (ROI) from buying your Facebook ads doesn't match the amount of time, money, effort, and creativity you've been putting into them, it's possible that you're not reaching the right target audience.
If you're targeting people who aren't likely to become interested in your product or service, then your ads won't resonate with them no matter how creative and catchy your ads are. They're not going to buy your products or services even if they're of the best quality or at affordable prices.
There are many ways to optimize your target audiences. Facebook gives you a lot of options on how to select and optimize your target market segment. You would know if you need to charge your target audience. By then, you'd know how many of your leads or prospects were convinced to buy your product or avail yourself of your services.
Keep in mind that only 2% of all those who visit your website will register or buy any of your products. The other 98% won't do anything unless you reach them with your advertising. You can do this through retargeting or remarketing. This means you're going to reach out back to all those who visited your website but didn't convert to a sale or subscription.
You can use Facebook Ads Manager to create different Custom Audiences based on the people who've been engaged by your page, visited your website, or have been reached by your customer email list and video sharing messages. For some advertisers, they get more sales conversions from targeting than from the ads to the original target audience. It's important to use new pictures and videos and copy with each retargeting effort so your customers won't see the same ad again and again. It's also crucial to use high-quality images because they determine up to 75-90% of an ad's success.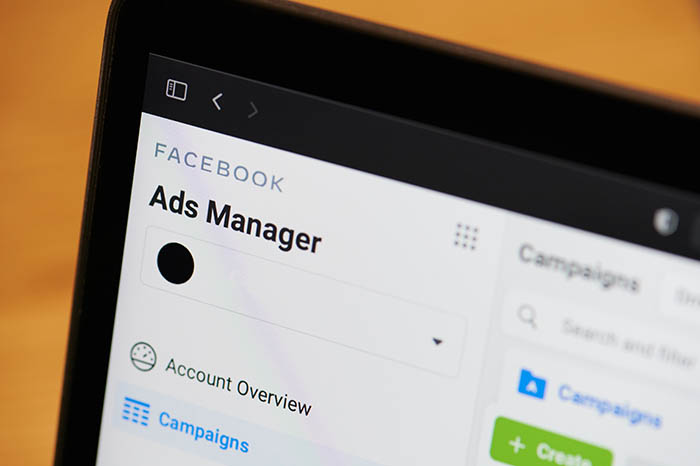 3. Structure Your Ad Campaign
Another thing that can be done to optimize your budget on Facebook ads would be to come up with a sound and effective structure for your ad campaign. You can do this after you've identified the objectives that you want to achieve and mapped out your strategy to achieve those objectives. You can choose any of the 11 different types of campaigns to launch your Facebook ad campaign.
By now, you already know that your ad campaign could be to generate leads or subscriptions for your service, or it could be a conversion ad campaign to convert more leads into sales and increase your ROI. The final step in your ad campaign is when a lead or prospect makes a purchase and pays after checking out. Most of the time, the hardest thing to achieve is to convert a lead into a purchase. This is also why it's quite difficult to optimize a conversion ad.
4. Track Metrics
Another feature you can use to optimize your Facebook ads is to install a pixel. This is a pre-written code that can be found in the Manager account of your Facebook ads. You have to install the pixel in the backend of your website. This is the only way it can be enabled to establish communication between your Facebooks ads and your website. You can get all the data that you want from your ads with the use of this pixel.
Facebook pixels can track nine different types of actions aside from tracking the number of persons who visit your website. Each action refers to an event on your website that Facebook considers to be an important metric to measure and monitor your business goals.
Here are some of the important Facebook pixels:
View Content – This tracks when a key page such as a landing page, product page, or product details page is viewed.
Search – This tracks when a query is made in search of a specific product.
Add To Cart – This pixel tracks each time a product is added by any customer to the shopping cart when they click the add to cart button.
Add To Wishlist – This pixel tracks each time a product is added to a wish list with the click of the add to wish list button.
Initiate Checkout – This pixel tracks each time a visitor goes into the checkout process, and even before they checkout.
Add Payment Info – This pixel tracks each time a visitor adds their payment information while they're in the checkout flow.
Purchase – This pixel tracks each time a purchase is made and the buyer completes the checkout flow.
Lead – This pixel tracks each time a website or social media page visitor completes signing up for a trial or clicks on product pricing.
Complete Registration – This pixel tracks each time a website or social media page visitor completes signing up or filling out a form.
The end goal of all efforts to optimize Facebook ad campaigns is to convert leads and prospects into completed and paid product purchases. But if you didn't set up your Facebook ads to be able to track beyond your page and onto your website, then it'd only be able to track up to the Initiate Checkout stage. If your business doesn't sell products but instead offers to perform services, then you should set up your Facebook ad optimization to track leads instead of purchases.
5. Ad Creatives
Another aspect you can work on to optimize your budget on Facebook ads would be to enhance the pictures and other graphics that you use in your ad campaigns.
Data gathered by Nielson research showed that internet users spend around 10 hours and 39 minutes each day on their computer or gadgets surfing online media, five hours of which are spent on a mobile device. The key metric here is that they spend a total of only 35 minutes on Facebook.
This means you only have 35 minutes on average of the attention of a Facebook user each day to make your ads work. You should optimize your graphics by making sure you're using attractive pictures that'll catch their attention.
Various platforms will require different dimensions. To optimize your graphics for Facebook ads, keep in mind that they require ads to be in a banner form that can be displayed on their news feeds. For Facebook Messenger, keep in mind that they require a 9:16 ratio for their ad sizes.
Conclusion
There are multiple ways of optimizing your budget on Facebook ads if you know where to look. Some of the first things you can do would be to optimize your advertising strategy, and then optimize your target audience. After that, you can look into the structure of your ad campaign to further optimize your budget for Facebook ads. You should also track your metrics so you can always have a clear understanding of what your visitors do when they land on your webpage or social media page.