How to Use LinkedIn for Business in 2023
LinkedIn has become an essential platform for professionals, entrepreneurs, and companies to connect and grow in today's digital world. With its wide user base and powerful features, LinkedIn offers tremendous potential to boost your business, expand your network, and increase your brand visibility.
We'll take you through the essential steps to leverage LinkedIn effectively. Whether you're an experienced entrepreneur, a startup founder, or a professional looking to expand your connections, this blog is your roadmap to navigate LinkedIn's exciting opportunities.
With LinkedIn's ever-growing popularity and continuous updates, it's crucial to stay informed about the latest strategies that deliver real results. Our expert insights and practical advice will equip you with the knowledge and tools you need to stand out, forge meaningful connections, and achieve tangible business outcomes. Let's propel your business to new heights and connect with a world of opportunities on LinkedIn!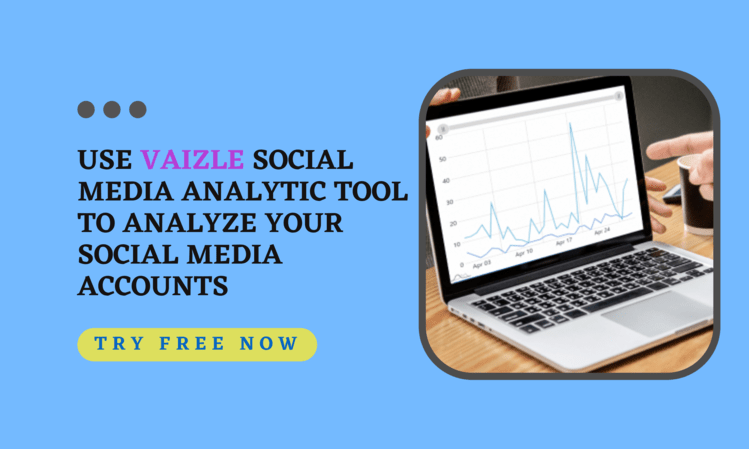 Table Of Content
7 Ways to Use Linkedin for Business
7 Ways to Use Linkedin for Business
Using LinkedIn for business can be a game-changer in terms of networking, lead generation, and brand building. Here are some key steps to effectively utilize LinkedIn for business.
1. Create a compelling Linkedin Company Page
Craft a professional and engaging LinkedIn profile that showcases your expertise, experience, and unique selling points. Use a high-quality profile picture and write a concise yet compelling summary that highlights your value proposition.
First signup with your work email address. To create a company page on LinkedIn, follow these simple steps:
Click on the "For Business" icon located at the top right of your browser.
Scroll down to the bottom of the menu that appears.
Look for the option that says "Create a Company Page" and select it.
After selecting the company page you need to enter your company details such as your website, organization size, and industry, and after that Upload your company logo. Once you have filled in the necessary information, click on "Create Page" to finalize the process.
After selecting the company page you need to enter your company details such as your website, organization size, and industry, and after that Upload your company logo. Once you have filled in the necessary information, click on "Create Page" to finalize the process.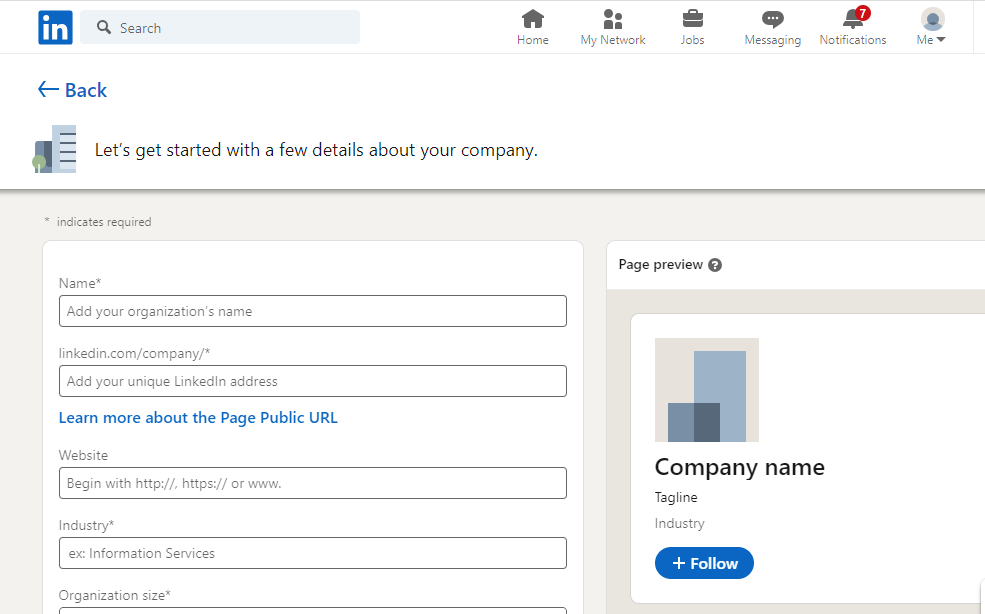 2. Build your network
Connect with relevant professionals, industry leaders, clients, and potential partners by sending personalized connection requests. Engage with your connections by liking, commenting, and sharing their posts to nurture relationships and expand your network.
Here are some ways to build your network more effectively:
Personalize connection requests
Join and create relevant groups
Attend and organize events
Be proactive and responsive
Engage with content
3. Share valuable content
Regularly share informative and relevant content related to your industry or niche. This could include articles, industry insights, thought leadership pieces, or updates about your business. Aim to provide value and position yourself as an expert in your field.
Some ways to share valuable content:
Share industry insights, tips, and trends.
Create thought-provoking articles or blog posts.
Post engaging videos or visual content.
Share relevant news or updates.
Provide helpful resources or guides.
Share success stories or case studies.
Offer practical tips and actionable advice.
4. Engage with others' content
Regularly engage with posts, articles, and updates from your connections and industry influencers. Like, comment, and share their content to foster meaningful interactions, gain visibility, and strengthen relationships.
Some ways to engage with others' content:
Like and react to their posts.
Leave thoughtful comments or insights.
Share their content with your network.
Tag them in relevant discussions or posts.
Ask questions related to their content.
5. Use LinkedIn Sales Navigator
If you're focused on sales and lead generation, consider using LinkedIn Sales Navigator. This premium tool provides advanced search filters, lead recommendations, and messaging capabilities to identify and engage with potential prospects.
Some ways to use Linkedin sales navigator:
Identify and connect with potential prospects using advanced search filters.
Receive lead recommendations based on your target audience and preferences.
Engage with personalized messages and InMail to nurture relationships and generate leads.
Track and monitor prospect activity to prioritize and follow up effectively.
Stay updated with real-time insights and notifications on your target accounts.
6. Explore LinkedIn Advertising
Consider using LinkedIn ads analytics to target specific demographics, industries, or job titles. This can help you reach your ideal audience and generate leads or conversions for your business.
Some ways to use Linkedin Advertising:
Target specific demographics, industries, or job titles with precision.
Run sponsored content campaigns to increase brand visibility and engagement.
Utilize text ads to drive traffic to your website or landing page.
Create dynamic ads that personalize content based on user data.
Set up lead generation forms within LinkedIn to capture valuable prospect information.
Retarget website visitors or engaged LinkedIn users with tailored ads.
Use carousel ads to showcase multiple products or services.
7. Monitor analytics and adjust strategies
 Keep an eye on LinkedIn analytics to gauge the performance of your profile, content, and engagement efforts. Use these insights to refine your strategies, identify what resonates with your audience, and make data-driven decisions.
Important Tips For Linkedin Marketing
Here are some tips for Linkedin Marketing
1. Gain valuable insights from LinkedIn analytics.
LinkedIn analytics provides a treasure trove of valuable data that can empower you to make informed decisions and optimize your LinkedIn company Page. By diving into the wealth of information available, you can uncover meaningful insights about your profile, content performance, and audience engagement.
Start by exploring the analytics dashboard, which offers a comprehensive overview of your LinkedIn activities. From profile views to post reach, you can track key metrics that gauge your visibility and impact. By analyzing these metrics over time, you can identify trends, patterns, and areas for improvement.
One of the most valuable aspects of LinkedIn analytics is the ability to understand your audience better. Gain insights into who is viewing your profile, engaging with your content, and connecting with you. Discover their industry, location, job titles, and even the companies they work for. Armed with this knowledge, you can tailor your content and engagement strategies to resonate with your target audience.
Related Post – Analyze your Linkedin Page with Vaizle free tool
2. Optimize your posting schedule to maximize engagement and reach.
Determining the best time to post on LinkedIn is crucial for maximizing visibility and engagement. While there isn't a one-size-fits-all answer, research suggests that posting during weekdays tends to yield higher engagement rates. However, it's essential to consider your target audience's behavior and time zones. Experiment with different posting times and analyze LinkedIn analytics to identify when your audience is most active and responsive. This data-driven approach will help you strategically time your posts for optimal impact.
Conclusion
Using LinkedIn for your business can be incredibly beneficial. By following the tips and strategies mentioned above, you can make the most of this platform and achieve great results. Remember to optimize your profile, engage with relevant communities, share valuable content, and take advantage of LinkedIn ads. By doing so, you'll increase your brand's visibility, connect with industry leaders, and generate valuable leads. Embrace the potential of LinkedIn and incorporate it into your business strategy. Get started today and enjoy the benefits of networking on this powerful platform.