Free LinkedIn Page Analytics Tool Designed For Marketers
As a business owner, you know having a strong online presence is essential. After all, potential customers are searching for information about your company online, and you want to ensure they can find what they're looking for.
One of the best ways to ensure your company is visible to potential customers is by using LinkedIn page analytics tools. By using them, you can track how many people view your company's page and how often they return. The tools allow you to see not only the overall number of views but also the number of unique visitors. In addition, you receive a report on the likes and comments received, the number of shares and engagements each post has, and the type of content that audiences absorb. This applies to yours as well as your competitors. This information can help you understand how effective your marketing efforts are on LinkedIn.
How to make the most of LinkedIn analytics?
If you're not already using LinkedIn analytics tools, you're missing valuable insights about your target audience. But what do all those numbers and graphs mean?
Here's a breakdown of the most important metrics to track and what they can tell you about your LinkedIn marketing efforts:
Get to know who your audience is – The LinkedIn analytic tool helps you with details on the followers and audience based on the demographics. You get to know their geographical location, the industry they work in, and their designation at the organization (entry-level or senior position). Once you get to know these details, you can create precise content that will target the right people. You also get a report on the visitors to your content as opposed to the followers you have. If there is a huge gap, it means the content isn't resonating well.
You know of the audience behavior – LinkedIn analytics tool helps in understanding how the audience reacts to your content as opposed to those with a similar profile as yours. You get an overview of what content engages them, do they find certain posts and formats interesting, and how much they like sharing content. While every once has a different set of audiences, you will understand what will spark an engagement and accordingly create content that will be appreciated.
Ultimately, these metrics can help you understand how well your LinkedIn marketing works and what people think of your content. With the right insights, you'll be able to make informed decisions on improving and maximizing your reach for your LinkedIn followers.
If You Want To Be Successful In Your Career, You Need LinkedIn Page Analytics Tools
There are several reasons why it's essential to have LinkedIn analytics tools if you want to be successful in your professional career. First, it provides an effective way to track your progress on key career milestones, allowing you to adjust your approach to maximize success. Second, they can help you understand how your LinkedIn profile is performing and how people interact with it. Finally, they can provide valuable insights to help you make better decisions about your career path.
Using the data from LinkedIn analytics tools can also help you develop better strategies for networking and building professional relationships. Additionally, LinkedIn analytics tools provide an essential way to ensure that you optimize all aspects of your professional career.
One of the most sought-after LinkedIn Page Analytics tools comes from Vaizle. Their free tool has multiple benefits that allow you to know where your profile stands. Here are the key features of the tool.
A comprehensive report of your profile performance –  The LinkedIn analytics tool helps you understand the areas that need improvement, the content that has received good engagement, and the number of likes, comments, and shares each LinkedIn post has received. The comprehensive report gives you an idea of how your profile has been performing and the areas that need improvement.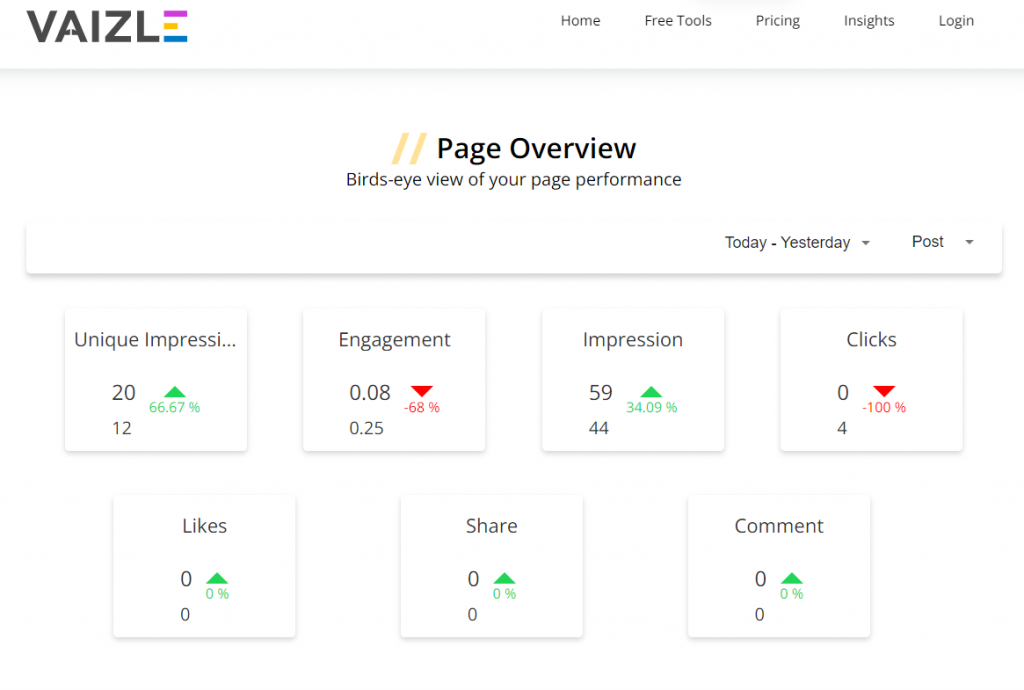 Know who is visiting your profile – Since you are on LinkedIn to connect with people or for professional reasons, it becomes easy for you to get to know who is visiting your profile. For example, can you target the right people and bring them to your profile, or need to work on engaging people and letting them know of your presence? All of this can be retrieved with the help of this tool.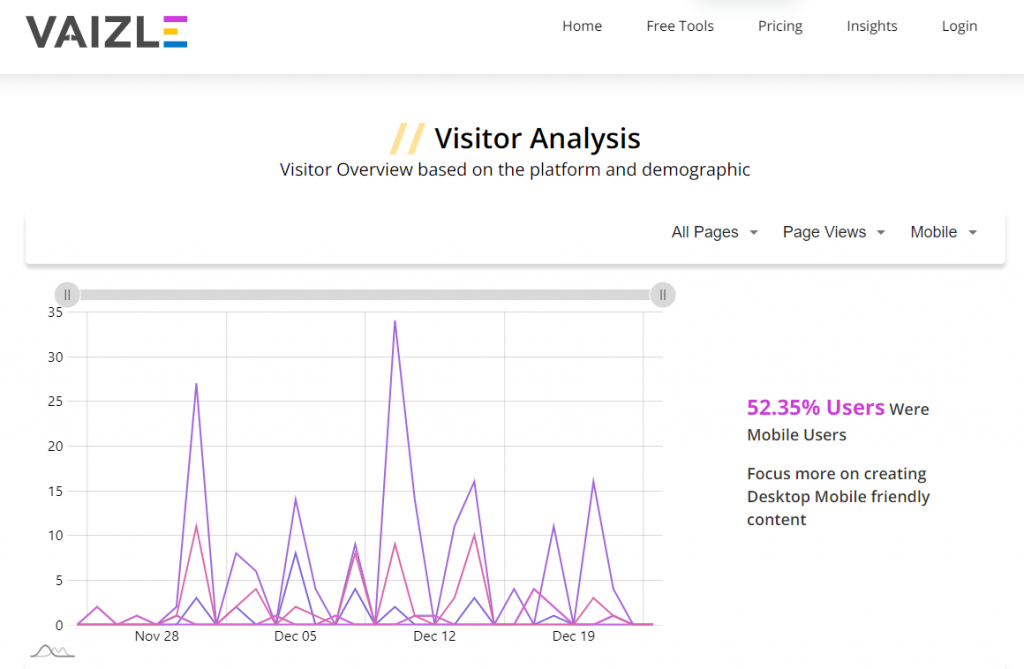 Know the industry from which the visitors belong – With the help of the LinkedIn page analytics tool from Vaizle, you get to know the industry from which the visitor comes. For example, if you are an engineer, you shouldn't appear in searches for those belonging to the medical profession. If that is the case, you get to know it and rectify it accordingly.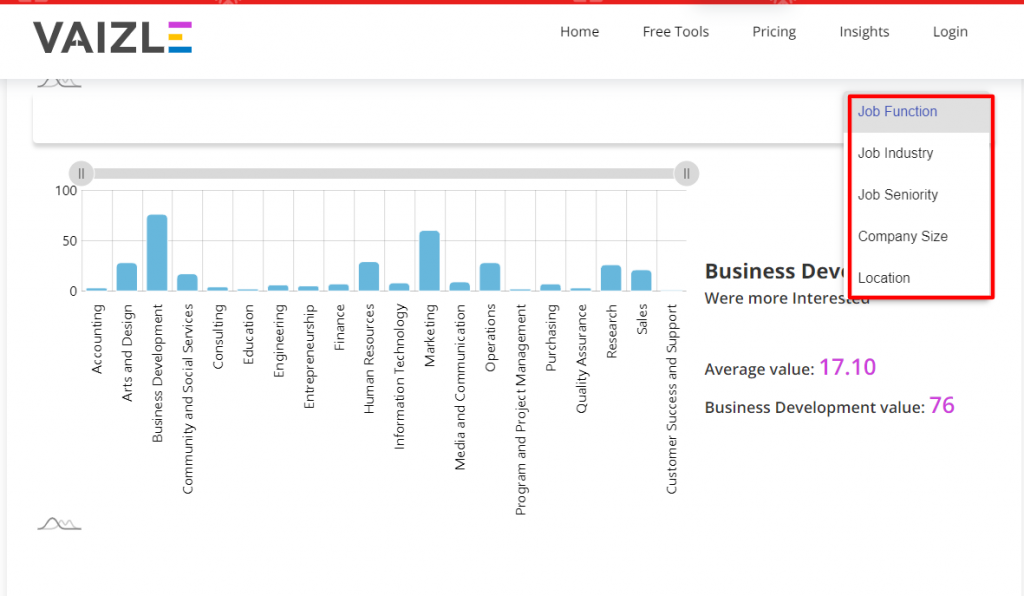 You get to know the organic engagements – With the help of this tool, you get to know about the engagements you have received organically for all your posts. In addition, you get to know which LinkedIn post has received the most attention too.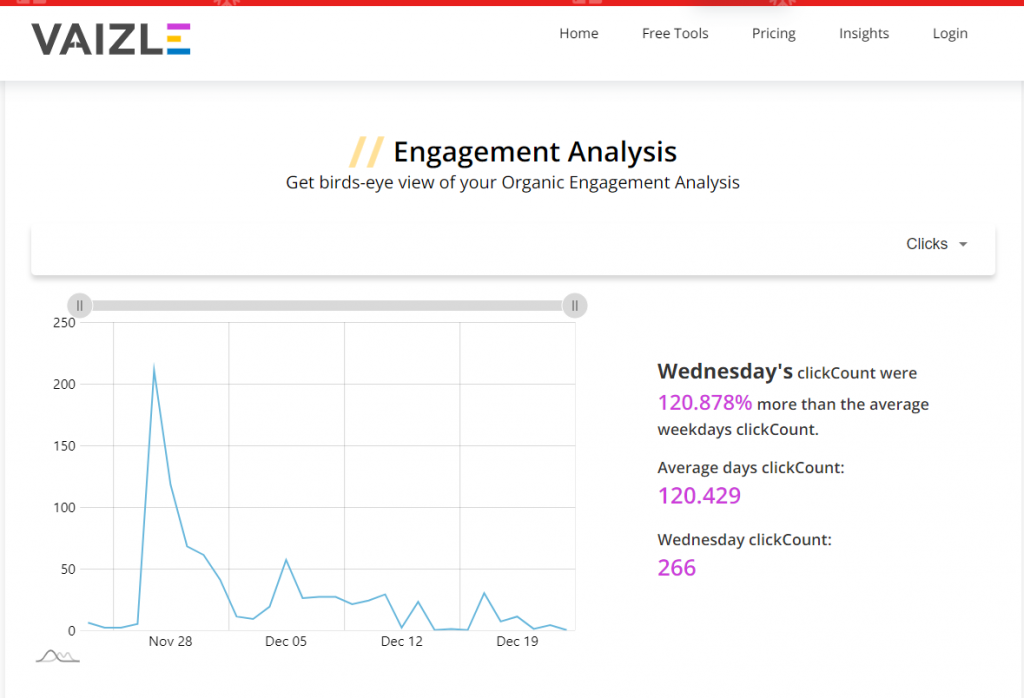 You Get An Idea Of Which Content Has Most Engagement – With the LinkedIn analytics tool you have an idea of the engaging content and the demographics that are getting attracted to it. Accordingly, you get to plan your strategies well and bring in engagements.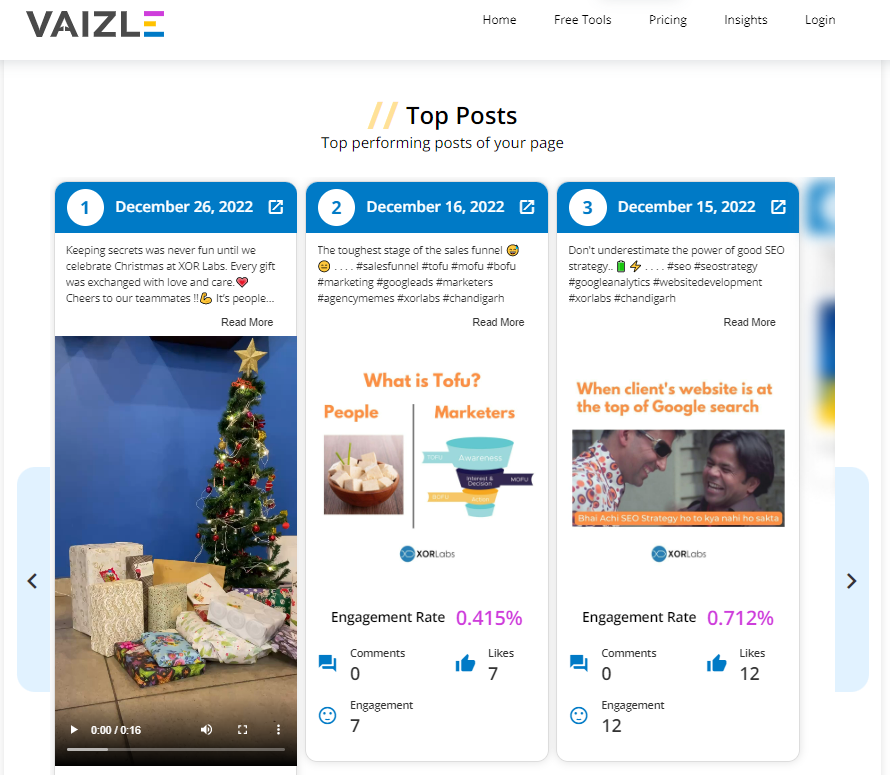 Conclusion
Having the proper LinkedIn analytics tools is integral to success in a professional career. Such tools enable you to track and analyze your performance over time to make informed decisions on what areas need improvement. Additionally, these tools help establish yourself as a credible professional by demonstrating a commitment to continual growth and development. By leveraging the power of these analytics, you'll be able to take your career to new heights and reach levels of success previously unimaginable!