12 Facebook Post Ideas for maximum engagement in 2023
In the massive kingdom of social media, Facebook continues to reign as one of the most influential platforms, connecting billions of users worldwide. Whether you're an aspiring influencer, a small business owner, or simply an individual looking to amplify your online presence, understanding the art of crafting engaging Facebook posts is essential.
Let us take a deep dive into practical Facebook post ideas. You'll discover proven strategies that grab attention and create a thriving community of enthusiastic followers eager to engage with your content. It's time to elevate your Facebook game and supercharge your social media strategy for maximum engagement. Let's get started!
Table of Content:
What is a Facebook engagement post?
A Facebook engagement post is a type of content specifically designed to encourage interaction and participation from your audience on the Facebook platform. The primary goal of an engagement post is to spark conversations, generate likes, comments, and shares, and ultimately increase the level of interaction and engagement with your content.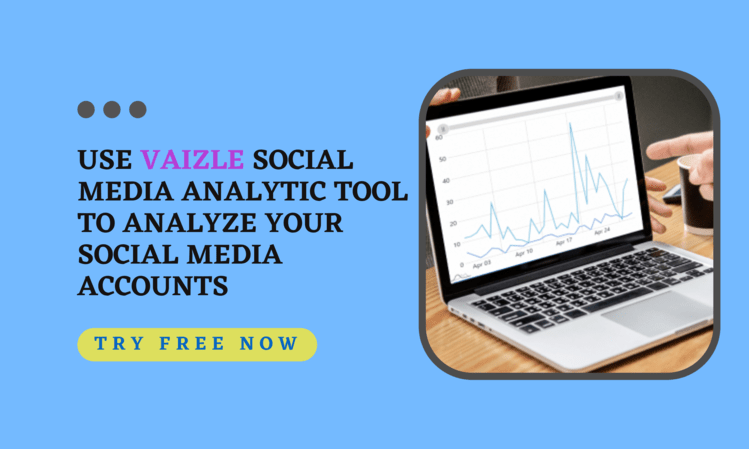 12 Best Facebook Post Ideas For More Engagement
1. Questions and Polls
Pose thought-provoking questions or create interactive polls to encourage users to share their opinions and participate in discussions. Ask open-ended questions relevant to your audience's interests or related to your brand. For example, if you're a fitness coach, you could ask, "What's your favorite exercise for building core strength?" Polls can be created using Facebook's built-in poll feature, allowing users to select their preferred option or provide their own answers.
2. User-Generated Content
Encourage followers to share their own photos, stories, or experiences related to your brand or topic of interest. Create a specific theme or hashtag for user-generated content (UGC) and ask users to submit their content for a chance to be featured on your page or win a prize. UGC posts help foster a sense of community and allow your audience to become brand advocates.
3. Behind-the-Scenes
Offer exclusive behind-the-scenes glimpses of your work or upcoming projects, encouraging users to engage and ask questions. Share photos or videos that showcase the process behind your products, services, or events. This type of post creates anticipation and makes your audience feel involved and connected.
4. Reformat your most popular content.
Reformatting your most popular content is an effective Facebook post idea to breathe new life into your existing valuable material. By repackaging and presenting it in different formats, you can reach a wider audience, reinforce key messages, and maximize the impact of your content.
Repurposing your most popular content allows you to leverage your existing assets and extend their lifespan. By adapting it to various formats and platforms, you can attract new engagement, reinforce key messages, and reach a broader audience.
5. Inspirational or Motivational Quotes
Share uplifting quotes or messages that resonate with your audience, inviting them to react or share their thoughts. Choose quotes that align with your brand's values or speak to your target audience. Encourage users to tag someone who needs to hear the message or share their own favorite quotes.
6. Challenges and Competitions
Launch challenges or competitions that require users to submit their entries in the comments or via a dedicated hashtag. Create a challenge that aligns with your brand or industry and incentivize participation with prizes or recognition. For example, a makeup brand could ask users to share their creative makeup looks using a specific hashtag.
7. Caption Contests
Share a funny or interesting image and invite users to come up with creative captions in the comments. Choose an image that sparks imagination or humor, and encourage users to unleash their creativity by providing a caption. You can reward the best caption with a shout-out or a small prize.
8. Facebook Stories
Instagram Stories tend to receive all the attention. Still, within the Meta family, Facebook Stories provides an excellent opportunity to engage with your Facebook Page followers through casual and concise content.
Fortunately, there's no need to start from scratch. By linking your Facebook Page to your Instagram profile, you can enable the automatic sharing of Stories from Instagram to Facebook. This means you only have to focus on sharing your Stories on Instagram, and they will automatically be published on Facebook as well. It's a convenient way to reach your audience on both platforms without any extra effort.
9. Posting time matters
When it comes to maximizing the impact of your Facebook posts, timing plays a crucial role. Posting at the right time can significantly increase the visibility and engagement of your content. Understanding your audience's behavior and aligning your posts with their active periods can make a remarkable difference in reaching the right people at the right time.
10. Reply to your follower's comments
One effective Facebook post idea is to actively reply to comments on your posts. Responding to comments shows that you value your audience's input, foster meaningful conversations, and strengthen your relationships with followers.
By actively replying to comments on your Facebook posts, you can create an engaging and interactive online community. Embrace the opportunity to connect with your audience, encourage discussions, and showcase your brand's personality. Remember, each comment is a chance to strengthen your relationships and leave an impression on your followers.
11. High-quality visuals
In the visually-driven world of social media, high-quality visuals are essential to capture your audience's attention and make your Facebook posts stand out. Incorporating visually appealing content can significantly enhance engagement, increase shares, and leave a lasting impact on your followers.
By incorporating high-quality visuals into your Facebook posts, you can captivate your audience, enhance engagement, and strengthen your brand presence. Strive to create visually stunning content that aligns with your messaging and resonates with your target audience.
12. Use Facebook Live
Facebook Live is a powerful tool that enables you to connect with your audience in real-time, fostering authentic interactions and creating a sense of immediacy. Incorporating Facebook Live into your post strategy can be a game-changer, providing unique opportunities to engage with your followers on a deeper level.
Experiment with different types of live content, interact with viewers and repurpose your broadcasts for maximum impact. Embrace the unique opportunities that Facebook Live provides, and watch your engagement levels soar.

Conclusion
If you want to get the most engagement on Facebook, it's important to have a well-planned strategy for your posts. By following the tips and ideas shared in this blog, you can greatly increase your reach, interactions, and overall impact on the platform.
Remember, it's all about experimenting, analyzing the results, and making adjustments based on what works best for your specific audience. By implementing these Facebook post ideas for maximum engagement, you'll be on your way to creating a thriving presence on the platform, building strong relationships with your followers, and achieving your goals.
FAQ
1. How often should I post on Facebook to maximize engagement?
It's recommended to post consistently but not excessively. Find a posting frequency that works for your audience and your content strategy. Quality content is key, so prioritize posting valuable and engaging content over posting too frequently.
2. How can I track the success of my Facebook post ideas?
Utilize Facebook Insights to gather data on post reach, engagement, and audience demographics. Analyze the performance of your posts, such as likes, comments, shares, and click-through rates. Use this information to refine your strategy and create more effective content in the future.