Instagram SEO: How to Boost Your Instagram Organic Growth
Since Instagram comes with its own search ecosystem, you can leverage the benefits of SEO with this platform, too.

What is Instagram SEO, you ask?
In this guide, we will answer all your questions relating to SEO for Instagram. We will understand the meaning of Instagram SEO and look at the need for Instagram optimization. We will also understand if and how Instagram SEO differs from regular SEO.
Further, we look at SEO Instagram tips that will help improve your Instagram profile visibility.
Table of Contents
What is Instagram SEO?
Instagram SEO means optimizing your Instagram profile and content so that your account's visibility improves on the platform's search results and recommendations.

SEO for Instagram intends that whenever someone searches for products or services of the type you provide, they should be able to find your Instagram account.

You can boost your profile and content's visibility in searches by actively using specific keywords and adding relevant and important hashtags to your profile and posts.
Why do we do Instagram Optimization?
We need Instagram optimization because it helps users locate relevant information on the product or service that they are looking for. Instagram optimization is also considered important because it is one of the most used social media apps by potential buyers
Instagram has 1.21 billion monthly users, accounting for 28% of the world's internet users. In fact, about a quarter of all active internet users worldwide use the platform each month! As per Semrush, Instagram ranks number 8 in the category of the total traffic of a website.
Here is how Instagram SEO can help you take advantage of the humongous potential of the platform:
Instagram optimization improves your profile's visibility within the platform. This ensures that your profile ranks higher in search results and suggested content feeds.
Instagram optimization = Higher Profile Visibility
Increased profile visibility = More Followers + Wider Reach
Increased visibility leads to a broader reach, attracting more followers and expanding your audience.
Instagram optimization also improves the engagement rates of your account. This is because your content becomes more discoverable and relevant to your target audience.
Instagram Optimization = Greater Engagement
Greater engagement = More Likes, Comments, and Shares.
In a survey, people reported that Instagram helped them with the following: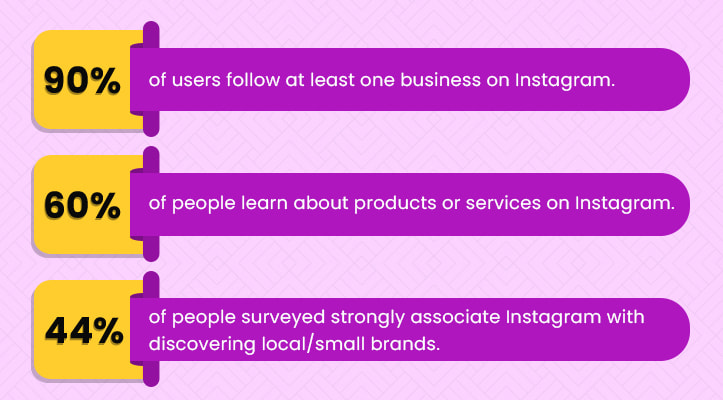 Instagram SEO can help you take advantage of this humongous potential of the platform.
How is Instagram SEO different from other SEO?
Getting searched on Instagram is not similar to getting searched on Google.
To get found on Google, you have to make use of keywords, and to get found on Instagram, you have to make use of hashtags.
Moreover, adding the required and relevant hashtags in the bio will help you distinguish your account when people search for similar hashtags.
Further, when you add keywords to your profile and Instagram handle, you will be more discoverable in comparison to adding hashtags to your content.
Although this can be a little tiring and confusing if you are new to Instagram SEO, the results will be worth it.
Instagram SEO tips: 9 SEO Instagram Tips for better visibility
1. Optimize your Instagram profile
To take advantage of SEO Instagram, start with optimizing your Instagram profile for search. Confused?
Think of SEO for Instagram like Google's search engine but tailored for Instagram.

It is all about showing up in the most relevant searches in your niche. For this, several factors come into play:
Account for the profiles you follow and are connected to.
The posts you like also influence your profile's relevance in searches.
Keywords you use.
Follow the below-mentioned steps to optimize your Instagram account:

Name and Username: Include a primary keyword in both your name and username. This strategy can improve your search visibility. For example, if you want to rank for "travel," have this keyword in your name, username, or both.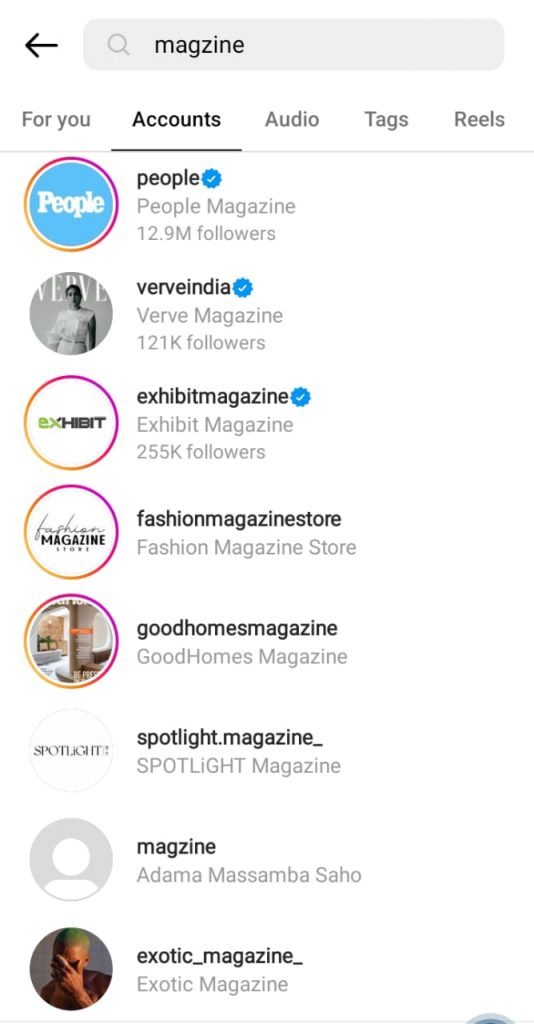 Bio: Your bio is another great place to add keywords you want to rank for. Describe your business and include relevant secondary keywords. If you're targeting "cooking," also incorporate keywords like "recipes," "foodie," or "culinary" in your bio. This helps improve your search visibility on Instagram.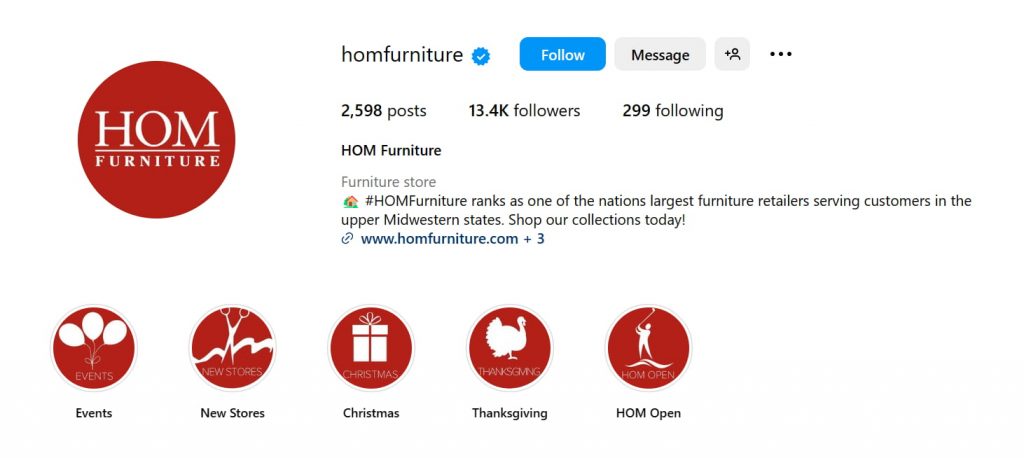 2. Focus on your niche
Nothing rewards more than consistency on social media. We are not just talking about posting consistently.
We are talking about consistency in your brand messaging.
If you have a niche, just focus on it. Do not go for random content.
Consistently posting around one particular niche will give Instagram a signal that you have a lot to offer your audience regarding that niche.
It will also help you nurture a community that will follow you for that niche, fully knowing that is the only thing you will be focusing on. This will improve your engagement rates.
This will improve search visibility as engagement plays an important role in determining the ranking signal associated with popularity.
3. Optimise your captions using keywords
Keywords are the words, phrases, or terms that people use to find or search for what you provide. Make sure you utilize these keywords in your captions. In this way, you will directly be addressing your target clients by answering their search intent.
Now, how do you identify what keywords your target clients are using?
Research for it.
You can use SEO keyword research tools. You can also take the help of Google Analytics and Google Trends. Maybe directly search in the Instagram search, too, to find suggestions. As soon as you start typing a keyword, Instagram will provide suggestions that you can easily leverage.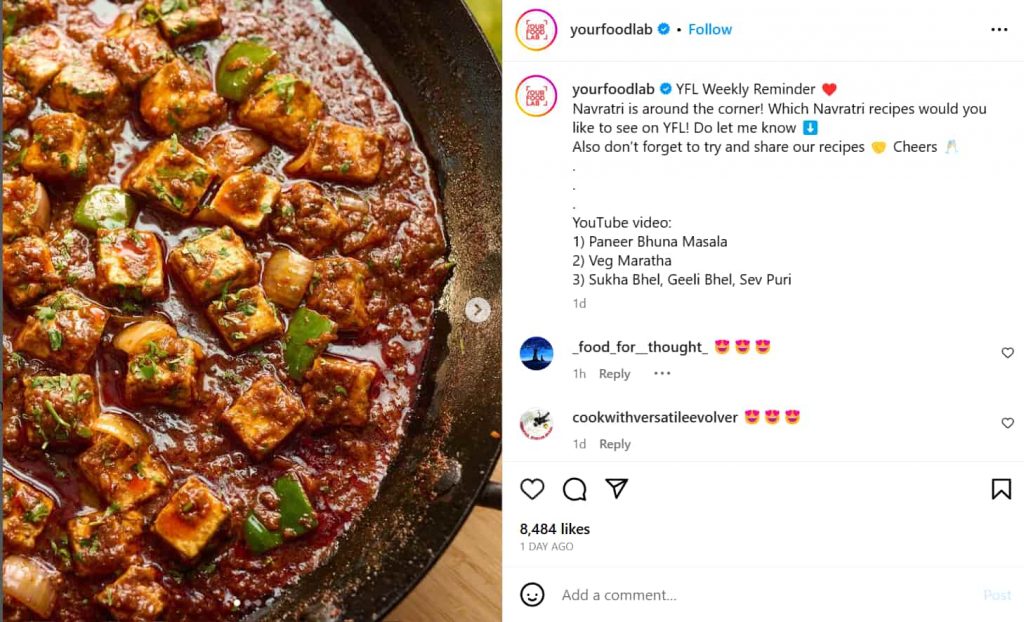 4. Use SEO-Optimized hashtags
So, you have optimized the caption for keywords to take advantage of Instagram SEO. What next?
Incorporate SEO hashtags.
Instagram has suggested tips to ensure that your hashtags result in increased searches. These are:
Employ hashtags that directly relate to your content.
Utilize a mix of popular and specific hashtags, including those tied to your brand or campaigns.
Stick to 3 to 5 hashtags per post.
Avoid using irrelevant or overly generic hashtags.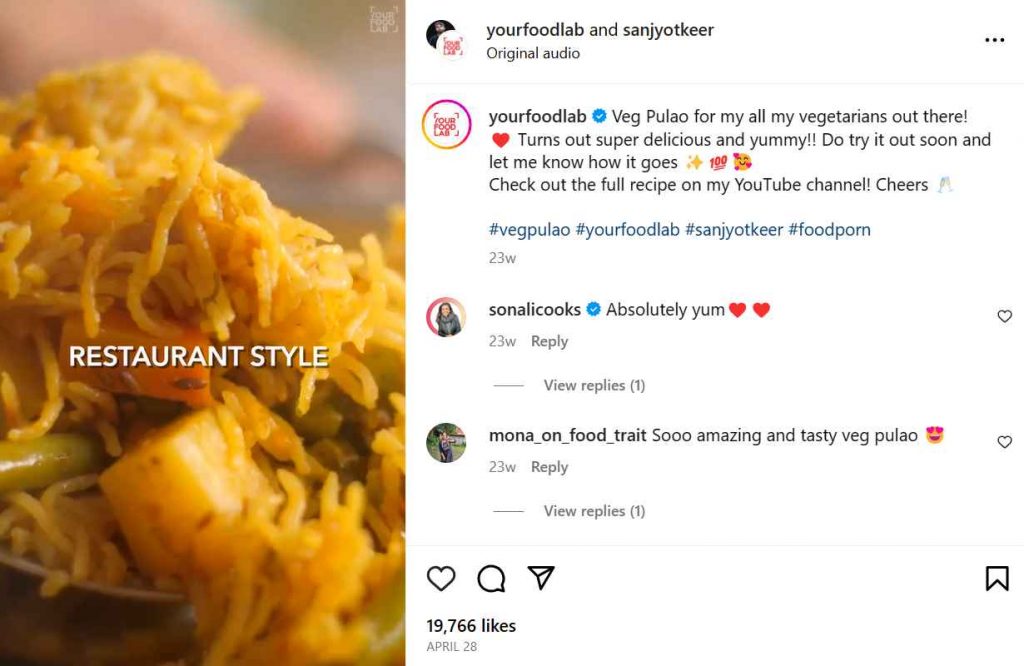 To choose the best hashtags for SEO Instagram, research them well. You can also use the Instagram search bar for it. Also, identify the hashtags that are gaining traction for your existing posts using Instagram Insights.
5. Alt text optimisation
Those who are visually impaired or who are using screen readers cannot see your images. Instagram's object recognition technology will give an automatic description of this photo.
The Instagram algorithm also deciphers the content of the images you post similarly.
Does that mean you should not do anything about it?
No.
Understand that such automated descriptions cannot be as descriptive as the alt text you can write for your images. Moreover, automated descriptions also might not incorporate your target SEO keywords.
So, make sure that you provide alt text to all your images and optimize it for keywords to take advantage of Instagram SEO. Here are Instagram's recommendations for the same:
Provide context about the image, object, and the location.
If there is any text in the image, include that.
Write in 2 to 3 sentences
You can add your own alt text by selecting "Advanced settings" then tap on the "Write alt text" option and then tap on "Save" and then share the post.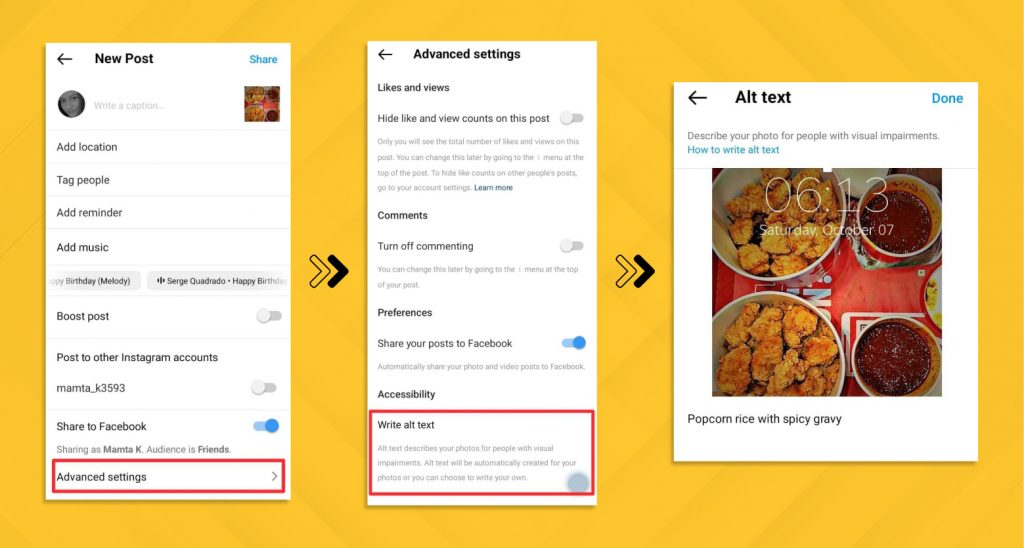 The result will be improved searchability of your Instagram account and content.
6. Provide video subtitles
The way Instagram uses technology to provide automated descriptions for images, and it offers automatic subtitles for video content.
Should that mean you should not provide video subtitles?
You should. This is because you can optimize your video subtitles for keywords. This will help in SEO for Instagram. It will provide valuable context for search engines, both on Instagram and conventional web search platforms.
7. Posting at the right time
When you post, your content matters!
If you post at a time when your target audience is most active, it leads to early engagement with your posts. This will signal the popularity of your brand and improve the search visibility of your Instagram profile.
8. Engage strategically
Interacting with your target audience is important, but don't forget to connect with Instagram accounts that already rank for your target keywords.
Why does this matter for Instagram SEO?
It helps Instagram recognize the category your account belongs to through the 'user activity ranking signal.' Plus, engaging with other accounts boosts your engagement rates, and that, in turn, enhances your search visibility. Engagement is a key factor in how Instagram rates your popularity.
9. Follow Instagram's Recommendation Guidelines
If your account does not follow 'Instagram's Recommendation Guidelines', your account will rank poorly in search or will not appear in the search results.
Instagram search steers clear of promoting content that is "low-quality, objectionable, or sensitive" and content deemed "inappropriate for younger viewers." Here are some clear examples of what to avoid:
Clickbait or engagement bait
Making exaggerated health claims
Reposting unoriginal content from another source
Spreading misleading claims or content
Purchasing likes for your posts
Conclusion
Instagram SEO is a strategic tool to improve the searchability of your Instagram profile and reach your target audience. The SEO approach caters to both optimizing your profile and your content for SEO for Instagram. Also, you must follow 'Instagram's Recommendation Guidelines'. Moreover, have a consistent brand messaging and content posting strategy.
Instagram SEO FAQs
1. Is Instagram SEO-friendly?
Instagram has its ways to help you boost your search engine optimization both within the app and as well as on other search engines. Hashtags, keywords, and locations are made use of in search engine optimization for Instagram.
2. What are SEO hashtags?
Instagram hashtags are an important Instagram SEO strategy. SEO hashtags mean optimizing the hashtags for keywords your target audience is looking for.
3. What are SEO keywords in Instagram?
SEO keywords in Instagram are words or phrases that have been selected carefully that are relevant to your content and help users discover your posts with the help of search features on Instagram.
4. Does Instagram alt text help SEO?
Alt text on Instagram SEO refers to a text description of an image or video for those who are visually impaired and makes it accessible to them. Moreover, it is important for SEO because it helps Instagram to understand your content and if it is relevant to a specific search query.