Instagram Algorithms You can't miss in 2023
With over a billion active users, Instagram is a great place to connect with friends, family, and businesses. But many people don't realize that Instagram has a complex algorithm that determines which posts appear in a user's feed.
The New Instagram algorithm takes into account a variety of factors when determining what content to show users. This includes things like the time of day, the user's activity, and the type of content that was posted. Based on these factors, the algorithm will decide which posts to show and in what order.
Businesses must be aware of this when creating content for their page. They should focus on creating quality content that will encourage users to like, comment, and share. Otherwise, their posts may get buried in the feed, and they'll miss out on potential customers or followers.
A look at how Instagram's algorithm will work in 2023 –
How Do Instagram Ranks Feeds, Story, and reels
6 Instagram Algorithm best practices for Business
How Does Instagram Rank Feeds, Story, And Reels?
Instagram has a few different ways of ranking content in people's feeds, on their Stories and Reels. Instagram's new algorithm uses a variety of factors to determine what someone might want to see, and they're constantly tweaking the algorithm to try and show people the best content possible.
When it comes to ranking content in feeds, Instagram looks at a variety of factors. For example, they consider how often you interact with the person who posted the content, whether you've liked or commented on similar posts in the past, and how recently the content was posted. They also consider how many other people have engaged with the post – so if it's something that's being shared widely by your friends and followers, it's more likely to show up higher in your feed.
For Stories, the Instagram algorithm updates again look at factors like how often you interact with the person who posted the story and whether you've viewed or interacted with similar stories in the past. They also look at how long ago the story was published and whether it contains any popular hashtags or mentions among your followers.
Finally, for Reels, Instagram looks at a mix of engagement factors (like how often you view or interact with similar Reels) and popularity factors (like how many people have liked or commented on a Reel). Hashtags and mentions also play a role here – so if you're following many accounts that use a specific hashtag, you will likely receive similar reels when you scroll along.
6 Best Practices That Will Help Businesses As Per The Recent Instagram Algorithm
As we all know, Instagram is constantly changing its algorithm to improve the quality of content on its platform. So to ensure that your content is in line with what the new Instagram algorithm will favor in 2023, here are some best practices to follow.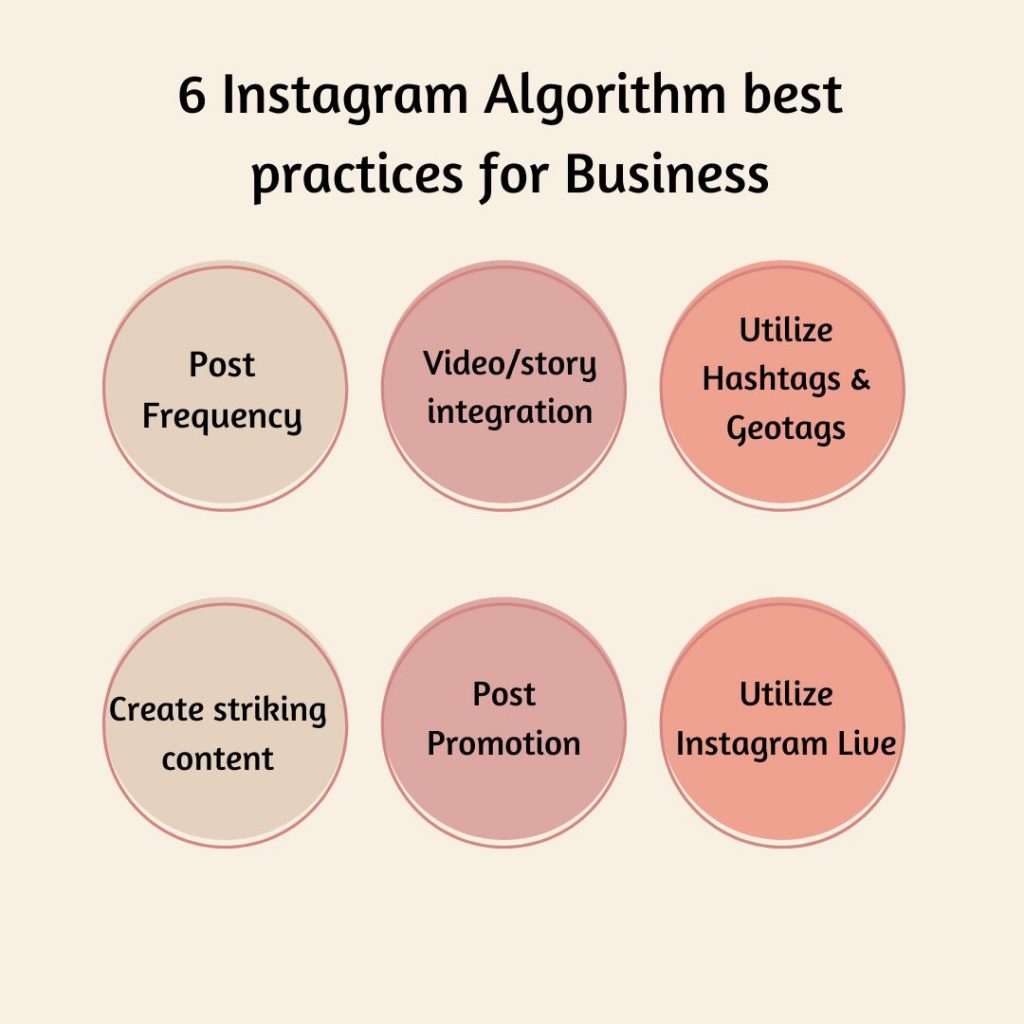 1. Increase Post Frequency
According to the new Instagram algorithm update, If you want to stay ahead of the curve on Instagram, you must post regularly. In addition, the algorithm favors accounts that post frequently, so if you want your content to be seen by as many people as possible, you need to post regularly.
Ideally, you should be posting at least once a day. But if that's not possible, try to post at least a few times a week. And make sure that your posts are high-quality and engaging. If you can do those things, you'll be in good shape regarding the algorithm.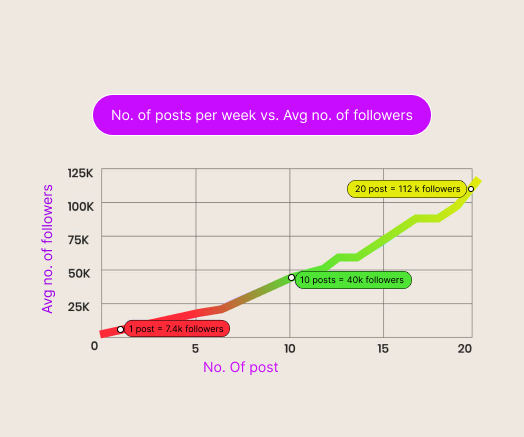 2. Incorporate More Videos/Stories
Instagram has been increasingly favoring videos and stories in its algorithm, so it's essential to ensure that you're incorporating these types of content into your strategy. Videos perform exceptionally well on Instagram, so if you can create engaging and informative videos, you'll likely see a boost in your reach and engagement. Stories are also a great way to connect with your audience on a more personal level, so don't be afraid to utilize this feature.
3. Utilize Hashtags & Geotags
Hashtags and geotags are great ways to ensure your content is discoverable by those interested in what you have to offer. According to the new Instagram algorithm, when using hashtags, use relevant, popular hashtags that are specific to your niche. Don't overload your posts with hashtags – a few well-chosen ones will do the trick. As for geotags, they can also help increase your reach since people often search for content based on location.
4. Use Striking Content
If you want your content to be seen by more people on Instagram, make sure it's eye-catching. Use high-quality photos and videos and exciting captions and hashtags. Also, consider using Instagram Story highlights to showcase your best content. It should be relevant to your business to give viewers an idea of what you are trying to convey.
5. Promote Your Posts
As per the new Instagram algorithm, businesses should promote their posts in the following ways:
Use relevant hashtags: Hashtags are a great way to make your content discoverable on Instagram. When using hashtags, be sure to use relevant and popular ones that are specific to your niche.
Engage with your audience: One of the best ways to promote your content on Instagram is to engage with your audience. Reply to comments, like and comment on other people's posts, and run giveaways or contests. This will not only help get your content seen by more people, but it will also help build relationships with potential customers or clients.
Use Instagram Stories: Take advantage of all the features Instagram has to offer by using Instagram Stories. This is a great way to share behind-the-scenes content, highlight products or services or give a sneak peek of upcoming events or developments.
Use paid promoting: Paid promoting is a great way to reach a broader audience on Instagram, and it can be very targeted, so you're only getting people who are interested in what you do.
6. Take advantage of Instagram Live
As Instagram Live becomes increasingly popular, businesses are finding new and innovative ways to use the platform to connect with their audience in real time.
· Use hashtags to promote your live stream.
· Go live at least once a week.
· Engage with your audience by asking questions and responding to comments.
· Keep your live streams short – no more than 20 minutes.
· Make sure your live stream is high quality – use a stable internet connection and good lighting
Conclusion
Regarding Instagram, best practices and keeping up with the latest algorithm changes are essential for businesses wanting to get noticed on the platform. With the best practices, we hope that you understand better how to be successful in 2023. Also, make sure to explore more strategies like creating unique visuals and investing in influencer marketing, as these can help propel your business forward even further!