How Can You Improve Your Client Retention Rate?
Let's say you sold a $20000/ month retainer for a 6-12 months contract. If your goal is to get to the end of the contract, deliver the desired results, and send the client packing so that you can move on to the next task – dearie, you're thinking about business the wrong way. You need to focus on the client retention rate.
Client retention is a company's capability to retain clients over time. It is a percentage-based metric determining how many clients are retained by the end of a given period.
This means keeping your existing clients happy and fostering a group of happy, long-term clients so that they continue doing business with you. Not to mention, retaining clients will aid in lift-off your agency more effectively than trying to acquire new ones.
 A 5% increase in client retention can surge company revenue by 25-95%. It's a proven fact!
The biggest and the best agencies in the world have extraordinarily high client retention rates – year after year – which explains perfectly how these agencies grew so big and profitable.
But improving client retention rate can be tricky – not impossible, though – and we will tell you how.
Let's dive into the specifics of client retention rate and know how to do it effectively.
What Is A Good Client Retention Rate?
Unfortunately, there is no set benchmark for what qualifies as a "good" retention rate. Different digital marketing agencies will give you different answers to this question.
Basically, client retention benchmarks vary based on industry, size of retainer, nature of the work, and other factors. So your client retention rate should be based on the KPIs of your company along with your history, goals, and business objectives.
Improve Your Client Retention Rate With These 4 Important Steps
Talking about client retention, it is important to note that it measures not only how successful a company is at acquiring new clients but also how efficacious they are at satisfying existing clients. It boosts the ROI, improves loyalty, and builds a positive image across industries.
In fact, research shows that it costs between 6 to 7 times more to get a new client vs. keeping the client you already have.
Track The Performance Of Your Work  
First step towards measuring your client retention rate is by tracking and analyzing the performance of your work for your clients. Start by examining the metrics, paid ads revenue, and social media growth of your client – all the important points that you think add value to your client's business.
Carefully analyze the growth of these numbers on a daily, weekly, and monthly basis. And present them to your clients in a productive way.
If the client can point to the fact that your company has influenced or helped them increase sales, leads, SQLs, MQLs, lifetime value, and client retention rate – then it will be a tough decision for your client to say goodbye to your agency.
Since it's not possible to conduct this analysis for your client manually, you can use social media analytics tools from Vaizle to conduct daily, weekly, and monthly comprehensive social media account analysis for your clients. Accordingly, you can create and report these results to your clients – so they can review them efficiently.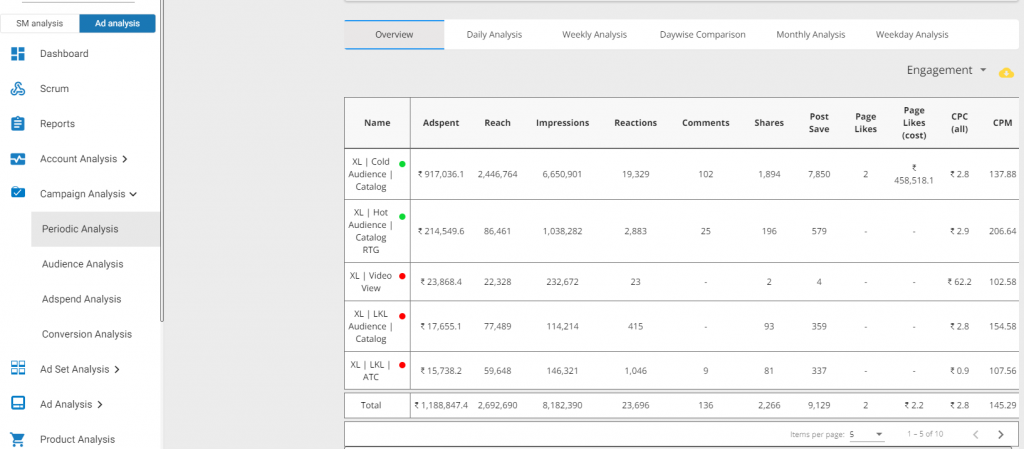 Competitive Analysis Of Your Client
The second step to improving client retention rate is conducting a competitive analysis of your client with their competitors. As an agency handling clients, conducting a robust competitive analysis will be highly beneficial for your business as well as your clients.
This will help you present your efforts to your clients, show them what your agency is doing better than their competitors and report your findings in the best light possible.
Additionally, it will be beneficial for your marketing team to locate the gaps in your client's business and get an understanding of ways to fill these gaps. This will help you prepare a better marketing strategy for your client – which will help increase their business profits – in turn, you will have a happy client with a long retention rate.
With Vaizle, you can conduct a detailed, comprehensive analysis of your client's social media accounts and ad accounts – and get an understanding of what's working and what isn't. You will also be able to analyze each and every step of your client's business competitors in a more enhanced setting.

Impact Of Changes
The third step to undertake when looking at improving client retention rate is to analyze the impact of all the changes that you have made in your client's business in the past.
If other tactics and strategies for client rate retention are falling short – this one will surely give you and your agency an edge. As an owner, you will feel proud and efficacious to show the result of all the changes that you have credited to your client's business in the past.
We know doing this is not easy. Therefore we recommend using the Vaizle for doing this task. After syncing your social media business account with Vaizle, this tool will give you a detailed analysis of the impact of the changes that you have made in the past. Present the report to your client – and if they are smart enough (which most of them are) – they will quickly understand your worth as an agency.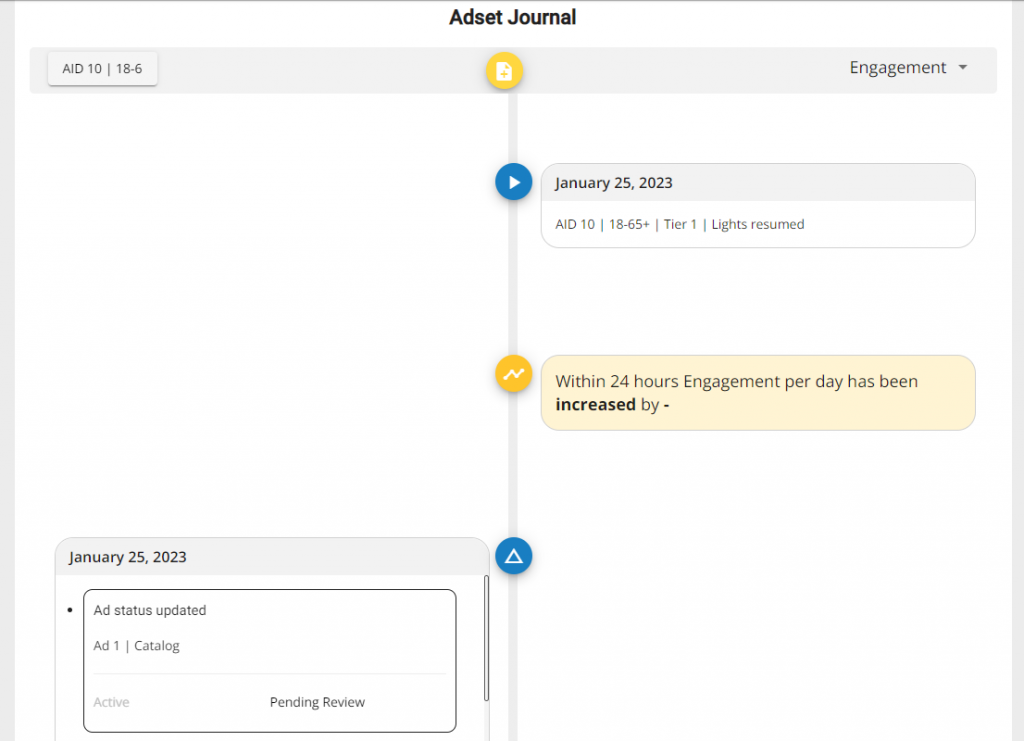 Analyze Each Step Of Your Client's Customer
This one may come as a surprise for some digital agency owners, but it is highly efficient.
Analyzing each and every step of your client's customer – will give you an understanding of how their customers are engaging with your client's business. This will make it easier for you and your client to scale their business accordingly – and will also aid you in strategizing future plans as well.
Vaizle will help you in measuring the omni-channel performance of your client, and with the help of this, you can measure and track down every action of your customer client business, This tool is intuitive, seamless, and provides detailed analysis – and you can conduct, view, track, and analyze any account or multiple accounts from one single dashboard.
Summing Up
Ready to get started making your clients happy and improving your company's outcome? Remember at the end of the day, the client retention rate is all about the combination of vision and process. Follow the steps mentioned above, and keep tracking the business's retention rate to keep an eye on how you are doing.
 Here's to less churn and more growth!