How to Find Competitors on Social Media ( Instagram and Facebook)
Social media platforms have become essential channels for businesses to connect with their target audience, build brand awareness, and drive growth. However, navigating the competitive landscape can be challenging without a clear understanding of who your competitors are and how they are leveraging social media to their advantage.
Identifying and analyzing your competitors' social media strategies can provide valuable insights into their content creation, audience engagement, and overall online presence. By keeping a close eye on your competitors' activities, you can gain a competitive edge, refine your social media strategies, and stay ahead in the ever-evolving social media landscape.
In this blog post, we will walk you through effective techniques and tools to help you find and monitor your competitors on social media platforms. Whether you are a small business owner, a social media manager, or a marketer looking to enhance your brand's social media presence, this guide will equip you with the knowledge and resources to uncover valuable insights about your competitors.
Table Of Content
What is a Social Media Competitor Analysis?
Social media competitor analysis is a process of examining and evaluating the social media strategies, tactics, and performance of your competitors to gain insights and competitive advantage. It involves thorough research and analysis of your competitor's social media presence, content, engagement, and overall online activities.
By conducting a comprehensive competitor analysis, you can identify the strengths and weaknesses of your competitor's social media strategies. This enables you to benchmark your performance, learn from their successes, and identify opportunities for improvement. It also helps you understand the preferences and behavior of your target audience, as reflected in their engagement with your competitors' content.
Advantages of Conducting Competitor Analysis on Social Media
Gain valuable insights into your competitors' social media strategies and tactics.
Identify industry trends and best practices by observing what works well for your competitors.
Understand your competitors' audience demographics and preferences, helping you refine your own target audience.
Discover content gaps and opportunities in the market that your competitors may have overlooked.
Benchmark your own performance against your competitors and set realistic goals for growth.
Improve your content strategy, engagement tactics, and overall social media presence based on successful competitor practices.
Stay ahead of the competition by monitoring and adapting to changes in your industry.
Enhance your brand positioning and differentiate yourself from competitors in the eyes of your target audience.
How to Find Your Competitors on Instagram
While you may already have a general sense of who your main competitors are, it's possible that a few have gone unnoticed and are outperforming you on Instagram.
Here are some ways to find and analyze your competitors on Instagram
1.Perform a keyword search on Instagram
When using Instagram for business or personal purposes, conducting a keyword search can help you discover relevant content, and find accounts or hashtags that align with your interests or goals.
2.Keep track of industry hashtags
You can easily find your competitors by identifying business accounts that share content related to your industry. One way to do this effortlessly is by following hashtags that are relevant to your products, services, or niche. By doing so, you'll come across these posts in your feed, including the content posted by your competitors.
3.Identify the influencers with whom your competitors are partnering
To uncover potential influencer partnerships, closely observe your competitors' social media accounts for tags and mentions, analyze relevant hashtags, and utilize influencer databases or social listening tools.
You have two options: approach those influencers and collaborate with them, or find similar influencers who can work with you instead.
Start Analyzing your competitors on Instagram with Vaizle
Vaizle is a highly popular social media analytics tool for analyzing Instagram. It allows you to perform competitor analysis by providing insights into your competitors' Instagram activities, such as their posting frequency, content type, likes, comments, and other key performance indicators (KPIs). Simply enter the URLs of your profile and your competitor's profile, and you'll be able to see their follower count, most popular posts, and the level of engagement each post receives.
By using Vaizle's free Instagram competitive analyzer, you can analyze your competitor's Instagram page and gain a comprehensive overview of their activities. This includes the number of posts they made in the last 30 days, the number of photos and text content they shared, and much more. When you compare these insights with your own page, you can identify any gaps that need to be addressed and determine how well you are performing in comparison.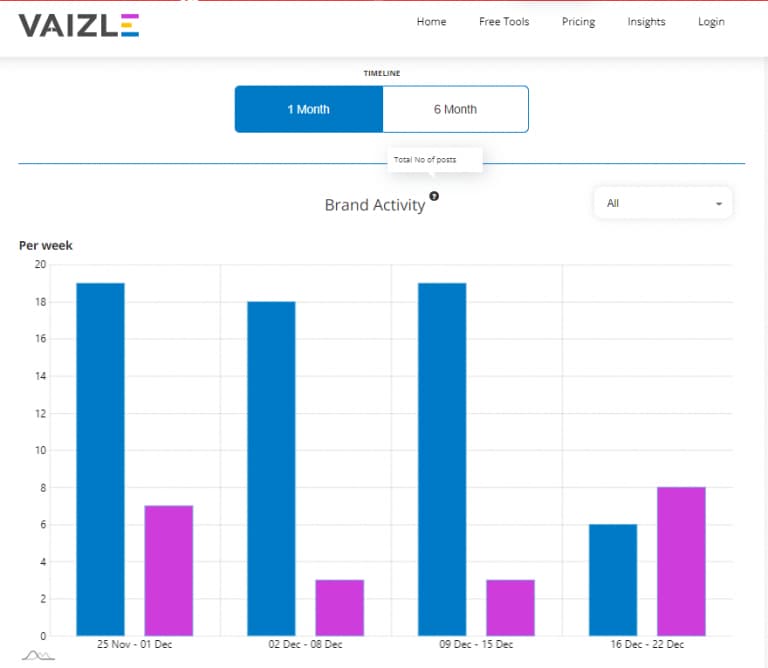 Helps you to know the top-performing content
Instagram competitor analysis tool from Vaizle helps you to know the top performing content of your's and your competitors as well. By this, you can compare the top-performing content from both sides.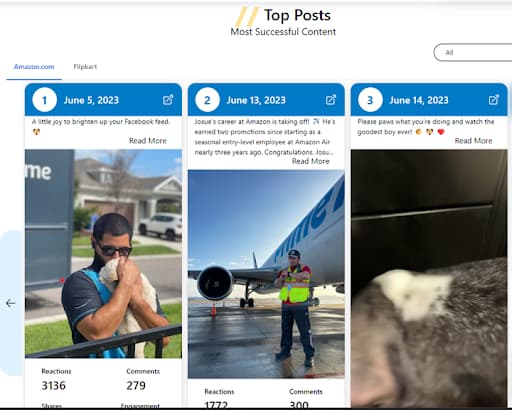 How to See Followers on Instagram
If you've ever been curious about whether someone follows you or your friend on Instagram, or wanted to see if you have mutual followers, you may have explored different methods to view Instagram followers. Here are some simple steps to access this information on the platform.
To begin, navigate to your own or your friend's Instagram profile. On the right side of the user's profile picture, you'll find essential information such as the number of posts, follower count, and the number of accounts they are following.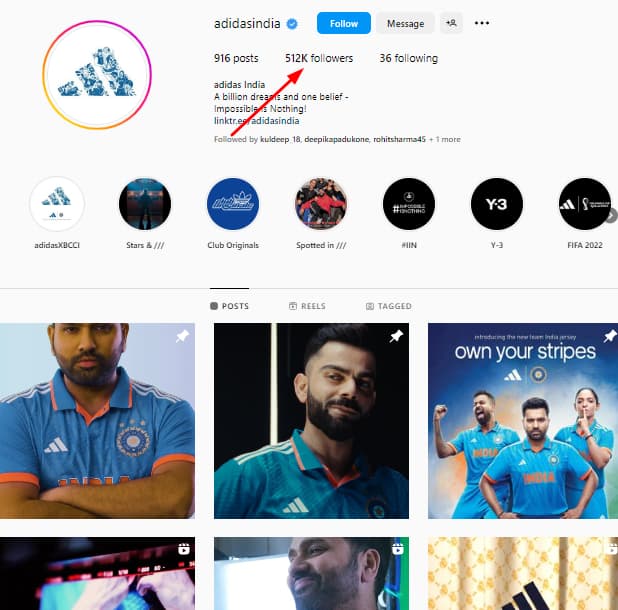 Afterward, click on the "Followers" option. By doing so, you will be directed to the list of accounts that the user is following.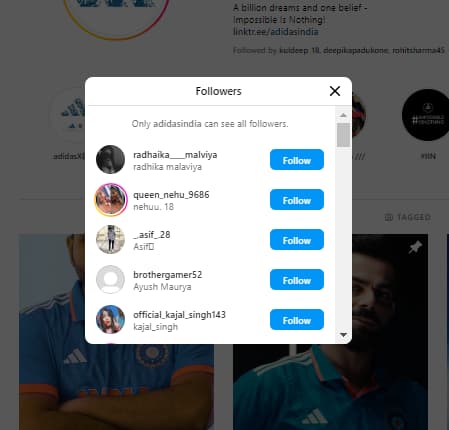 How to keep track of your Instagram followers using Vaizle Follower Analyzer
With the Vaizle Instagram follower analyzer, you can access a detailed analysis of your follower growth. This powerful tool allows you to compare your own page with that of your top competitors, providing valuable insights and data.
This tool allows you to track the growth of your Instagram page by checking your follower's growth and comparing the number of followers you have gained or lost on a daily, weekly, or monthly basis. This valuable feature enables you to monitor the progress and development of your Instagram presence.
With this powerful tool, you can compare your Instagram follower growth to your top competitors. It helps you assess if your results meet industry standards and allows you to observe competitor trends and activities. By doing so, you can accelerate the growth of your Instagram account.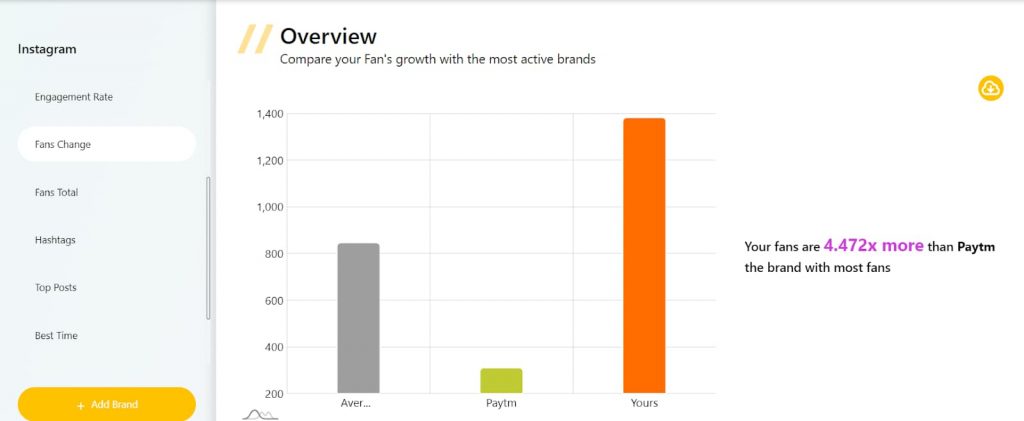 How to Find Your Competitors on Facebook
Here are some ways by which you can find your Facebook Competitors
1.Identify your industry and target audience
Determine the industry or niche that your business operates in and the specific audience you are targeting.
2.Conduct keyword research
Use relevant keywords related to your industry, products, or services to search on Facebook. Look for pages, groups, and businesses that come up in the search results.
3.Explore suggested pages
Facebook provides suggestions for pages similar to the ones you already follow. Check out these suggestions, as they may include your competitors.
4.Utilize Facebook Insights
If you already have a Facebook page for your business, you can access the "Pages to Watch" feature in Facebook Insights. This allows you to add competitor pages and monitor their performance.
Join industry-related groups
Join groups that are relevant to your industry or niche. Observe the discussions and interactions happening within these groups, as they may lead you to discover competitors.
How to do Competitor Analysis on Facebook Using Vaizle
Vaizle provides detailed insights into their competitor's Facebook activity. You can gain a competitive edge with the Vaizle Facebook Competitor Analysis tool. It empowers business and performance marketers to analyze their brands and competitors effectively. Unlock valuable insights into competitors' performance, engagement, and content strategies, enabling you to optimize your own Facebook presence and stay ahead in the game.
Obtain a comprehensive overview of your activity.
With Vaizle's competitor Facebook page analysis tool Free , you can easily see how frequently your posts have been made public in comparison to your competitors. This tool also reveals whether you have shared more text or photographs compared to your competitors.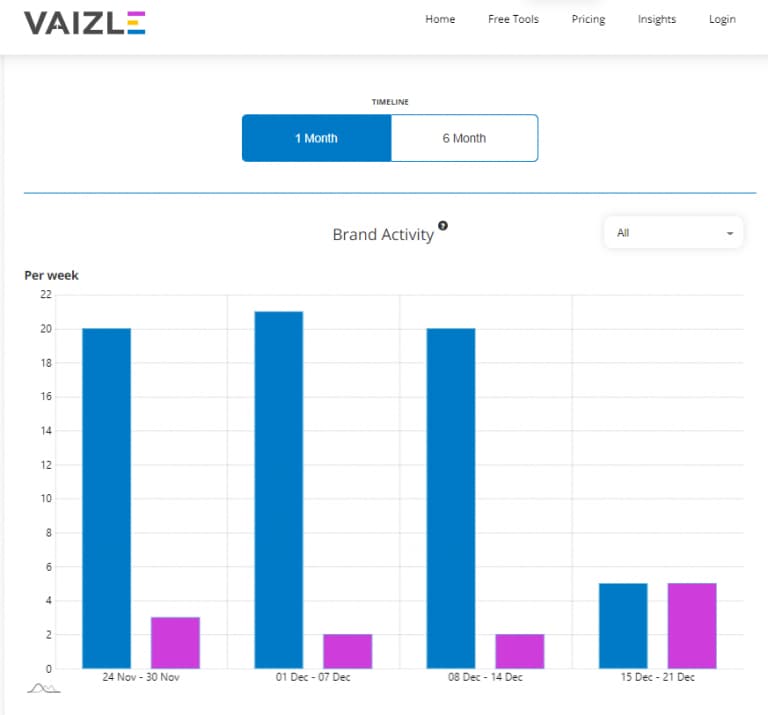 Gain insights into the level of engagement for your posts.
Utilize the Vaizle Facebook competitive analysis tool to receive a detailed report on the engagement your posts have received. This report includes metrics such as comments, likes, and shares, giving you valuable data to analyze. Additionally, the tool provides insights into your competitors' engagements, enabling you to compare and strategize for the future.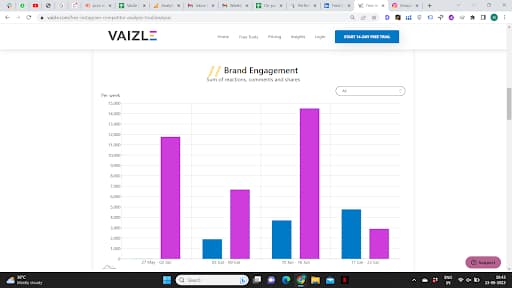 How to see your Followers on Facebook
To view your followers on Facebook using the browser version, follow these steps:
To begin, access your Facebook account by logging in through your web browser. Once you're logged in, follow the steps below:
After logging in, click on your name located at the top of the left sidebar to open your profile page.
Click the More dropdown.
In the dropdown list, choose "Followers" to access and view all of your Facebook followers.
By following these steps you can see your followers on Facebook.
How to keep track of your Facebook Followers using Vaizle
You can use the Facebook follower analyzer tool by Vaizle to keep track of your Facebook Followers.
Facebook Followers Analyzer enables you to track your own and your competitors' fb followers. Vaizle's Facebook Follower Analyzer enables users to monitor the daily, weekly, and monthly changes in their total number of followers, providing valuable insights into follower growth or decline. The Facebook Followers Analyzer tool also can be used to track the number of followers gained or lost by your competitors within a specified time frame.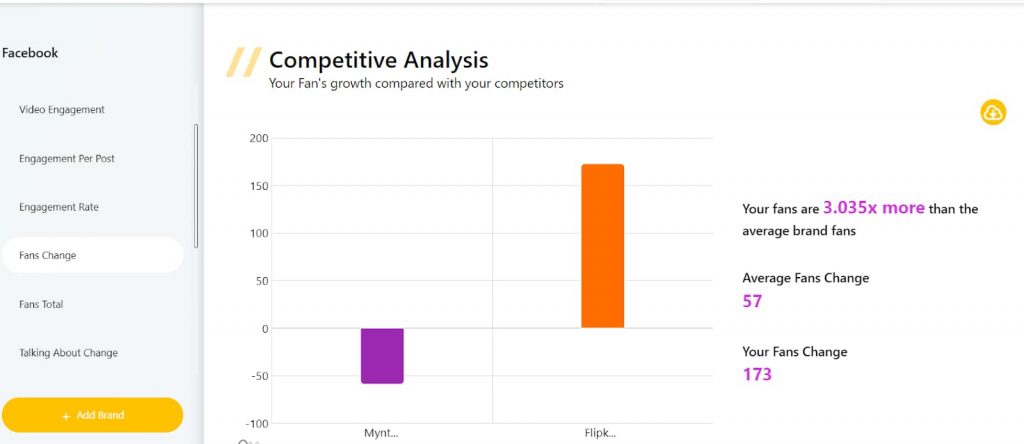 Conclusion
Understanding and analyzing your competitors on social media is an essential component of any successful marketing strategy. This knowledge allows you to refine your own social media approach, identify gaps in the market, and capitalize on untapped opportunities. Remember, competition can be a source of inspiration and learning, so embrace the challenge and use it to your advantage. Keep monitoring and adapting your strategies to stay ahead in the ever-evolving social media landscape. By continuously assessing and analyzing your competitors, you'll be well-equipped to make informed decisions and drive your business toward more tremendous success in the dynamic world of social media.