A Complete Guide to media monitoring in the UK
Media monitoring refers to the process of tracking and analyzing media content for purposes of research or influence. Media monitoring can be done manually or through automated means and can cover virtually any type of media content, including traditional news media, social media, online forums, and even private communications.
The first step in media monitoring is to identify the sources that will be monitored. This can include specific news outlets, websites, or social media platforms, as well as more general search terms or keywords. Once the sources have been identified, a data collection method must be established. This can involve automated data collection methods, or it may require manually searching for and saving relevant content.
Online news aggregators such as Google News or News360 can also be helpful in keeping track of traditional news sources. You can also set up keyword alerts here so that you're always aware of any new articles mentioning your organization. Using these tools gives you a holistic view of how your organization is being talked about both online and offline.
Table of Contents –
Why is Media monitoring essential for reputation management and business expansion in the UK?
Media monitoring means assessing the output of different media outlets, typically in order to gauge public opinion or assess the effectiveness of a particular communication campaign. It's an essential part of reputation management, as it allows businesses to see how they are perceived by the public and take action to improve their image if necessary. It can also be helpful for business expansion, as it can help identify opportunities and threats in new markets.
There are several media monitoring services available in the UK, each with its strengths and weaknesses. To choose the best one for your needs, it's essential to understand what you want to get out of it.
· Do you want to track online news articles, social media posts, or both?
· Do you need real-time alerts or are daily or weekly reports sufficient?
· What level of analysis do you require?
· How much are you willing to spend?
When choosing a media monitoring service, there are many factors to consider, but once you know what you need, you can narrow down your options and find the perfect solution for your business.
Media monitoring is the process of tracking, assessing, and responding to media coverage. It's an essential part of reputation management and business expansion. It allows you to see how your organization is perceived in the public eye, identify potential issues early on, and take proactive measures to protect your reputation.
There are several ways to monitor media coverage, but one of the most effective is using innovative technology. This can include everything from social media monitoring tools to online news aggregators. By using these tools, you can quickly and easily keep track of all the latest media coverage related to your organization.
Social media monitoring tools can help you track what's being said about your organization on social media. For example, you can set up keyword alerts so that you're notified whenever someone mentions your organization or a particular topic. This allows you to see any negative sentiment and take action accordingly quickly.
In any business, it is essential to be aware of what is being said about your company in the media. This can be done through media monitoring, which can provide you with a real-time view of your company's reputation. There are many benefits to media monitoring, including the following:
 It helps you identify potential issues and crises early on
Allows you to track how your company is perceived over time
 It helps you understand what media coverage is most valuable to your business
 Enables you to respond quickly and effectively to negative press
Media monitoring can be an invaluable tool for reputation management and business expansion. By keeping track of what is being said about your company in the media, you can ensure that any potential problems are identified early on and that you can respond quickly and effectively.
How To Use Media Monitoring To Improve Your Business In The UK?
As a business owner in the UK, you may wonder how to take advantage of media monitoring to improve your business. Luckily, there are several ways that you can use these tools to benefit your company.
One way you can use media monitoring is by keeping track of what is being said about your business online. This can help you see what customers and potential customers are saying about your company and give you an idea of what areas you need to work on. Additionally, this information can help you create targeted marketing campaigns that address specific issues your customers have.
Another way that you can use online media monitoring tools is by using them to research your competition. This information can help you see what they are doing well and where they could improve. Additionally, this research can give you ideas for new products or services that you could offer to give you an edge over your competition.
Finally, online media monitoring tools can also be used to monitor the performance of your website. This information can help you see where people are having difficulty accessing your site or where they are bouncing off of it after only viewing one page. This data can then be used to improve the user experience on your site and ensure that people can find what they need when they visit.
Top Companies that are doing media monitoring globally
The need for effective media monitoring is growing as the world rapidly becomes more connected. Companies increasingly turn to specialized services to help them track and analyze their online presence. Here are some of the top companies that are doing media monitoring globally:
DELL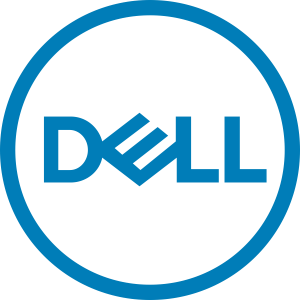 Dell created an online community named Idea Storm. This was an open platform where customers could share their feedback on existing products and any changes and improvements they wish to see in them. Reports say that there have been around 550 different ideas generated to date from the community and each of them has been implemented in the products that Dell comes up with.
TV Land
After multiple requests from their customers, TV land planned to put up lyrics of popular songs and TV theme songs of the show era. They also put up images with quotes on Pinterest from the scripts of shows they broadcasted. All of these resulted in social media engagement and it was successful.
HP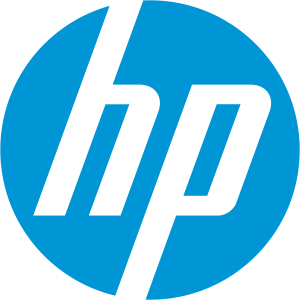 They planned to involve their customers and asked them about what they wanted to see from them. Customers said that they weren't interested in seeing from HP frequently and would rather get the content all at once. This resulted in an online magazine Hpmatters.com where people could get information about the brand and new launches.
As the need for such services continues to grow, we can expect to see even more innovation and competition in this space in the years to come.
Top Media Monitoring Tools You Can Refer To
Talkwalker Alerts
Similar to Google Alerts, it is a free online tool that helps businesses know of their mentions on the Internet, online forums, social media, and newspaper articles. You get to filter your requirements to look closely at the results. They have premium plans, too, depending on your needs. They help you improve your SEO strategy, refine your content marketing ideas, and imply them accordingly.
Meltwater
In the year 2021, Meltwater has rated as the best media management tool. It helps businesses to track their presence both online and offline. They have been around for the past 20 years and have helped multiple companies know of their position in terms of media coverage. Their dashboard is easy to use and has a very user-friendly approach.
SocialSearcher
This paid online media monitoring tool helps track real-time conversations on where your keywords appear on the Internet. While having the capability to track almost all major social media platforms, you receive all details on a single page.
Covered Press
They use smart learning to retrieve information about your media presence on the Internet and in newspaper publications. Their services are automated which makes it easier to retrieve reports and data—they track even a tiny mention of your business on the Internet.
BuzzSumo
Apart from helping you know about your business mentions, they help you with services such as finding trending content, assisting you with research and data points, getting connected to influencers, and much more.
Conclusion
Media monitoring is an essential part of effective reputation management and business expansion in the UK. Companies should diligently monitor their brands across different platforms and channels, respond quickly to any negative reviews or comments, collect customer feedback for marketing purposes, track competitors' activities for comparative analysis, and use relevant data for strategic decisions. Media monitoring aid companies by providing a 360-degree view of consumer conversations, giving them real-time insights to spot trends that can benefit growth in this highly competitive market.