5 Free Twitter Analysis Tools To Perform A Quick Audit
When I pitched to a new lead for social media projects, social media audit was the first document I used to share with them. It helped me convey that my insights and action plan was based on data and analytics. But whenever I did submit the audit, I made sure that all social media channels should be included in the report. Earlier, we have talked about 5 Free Facebook audit tools to do a Quick Audit. In this article, we are going to see what are the free tools that can help us do a quick audit for Twitter.
If you are goal is to promote your own brand then you can should Twitter. It is one platform which still has a decent organic reach.  Don't believe me? Well, I got 100 users on my website from Twitter last weekend alone. Not just traffic, Twitter also works when you want to reach out to new demographics and influencers.
To make an efficient Twitter strategy, you need to understand what works for you and what works for your competitors. Here is how you can do it with the help of free tools.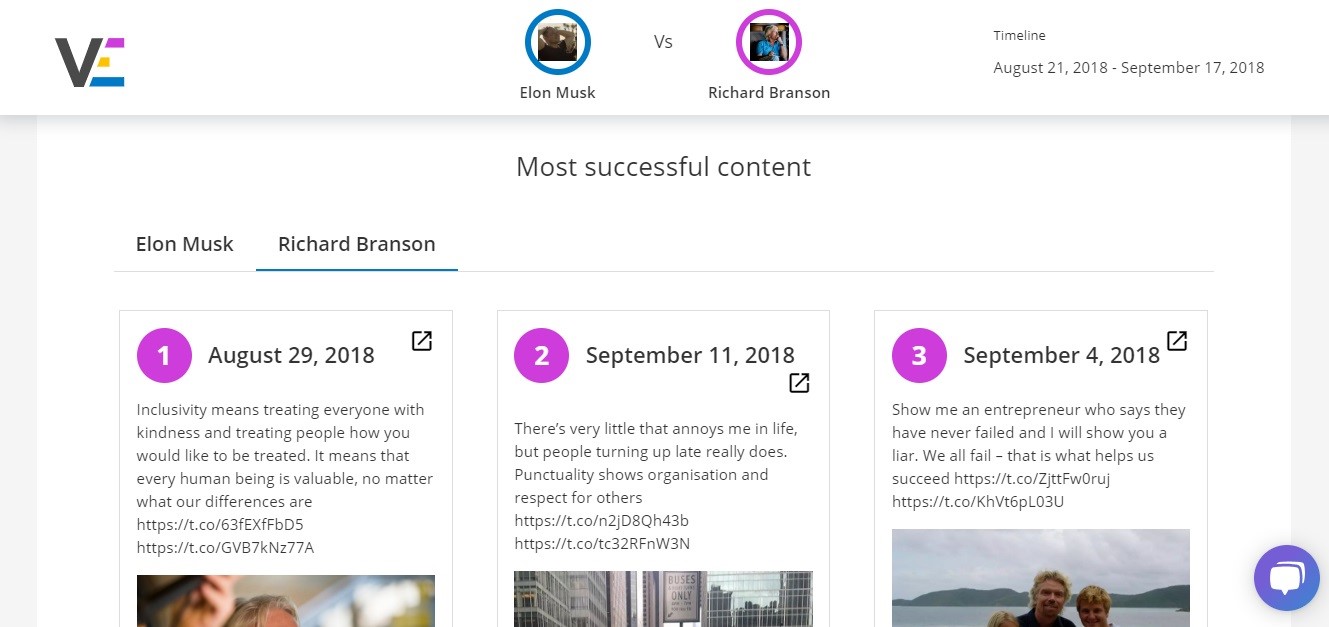 With Vaizle's free Twitter audit tool, you can do a quick competitive analysis with one of your competitors. Enter your and your competitor's Twitter URL. And you will get a comparison of your performance versus your competitor's Twitter performance.
It shows brand activity, brand engagement, and most successful content in last 28 days. It also breaks down the engagement into engagement types: favorites and retweets.
Pro:  No Sign- Up required.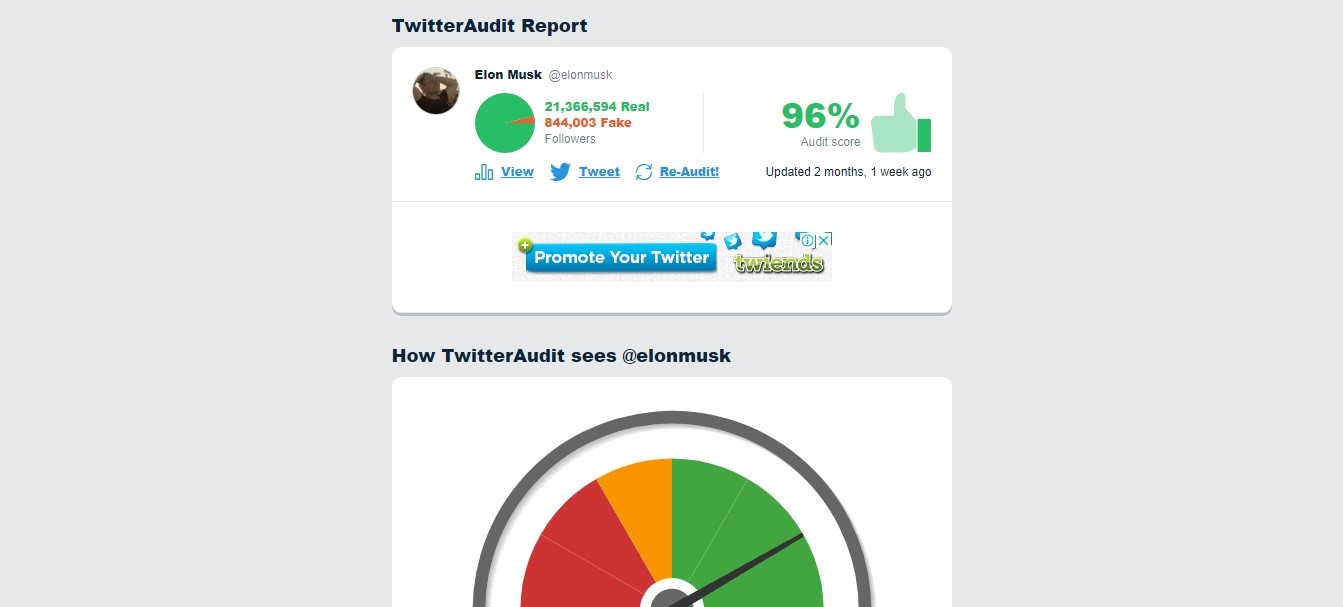 The Twitteraudit is the next free twitter audit tool. To use this tool, enter the username of twitter account you want to audit and click on get analysis.
This tool allows you to know how many followers of yours are fake and how many of them are real. It will also tell you if the account you are auditing is real or fake. With its paid plan, you can block these fake followers.
However, this tool will not give provide any graphical data or competitive audit.
Pro: Instant analysis of fake profiles.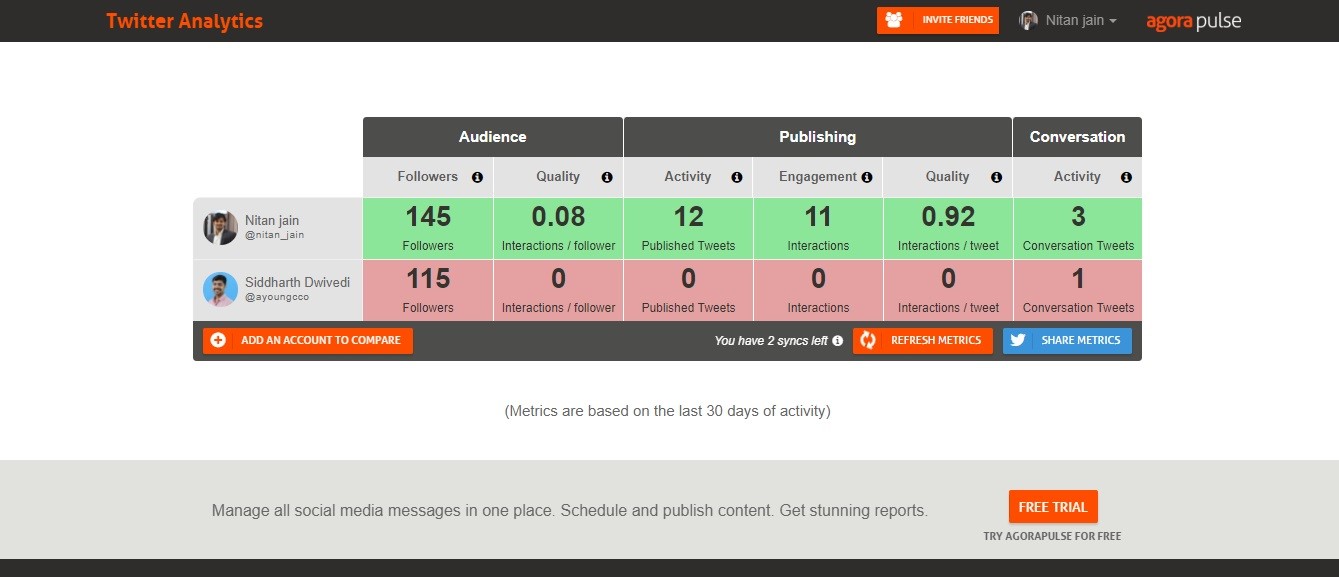 Agora pulse's free twitter tool is more suited if you are looking for an account overview.  This tool will give you total activity and engagement of the last 30 days. You will not get the graphical analysis of your account. Instead, it will provide you with a report card for you and your competitor. It will also convey the total number of followers and their quality. But there is a limitation, you can only perform 5 data refreshes for an account.
Pro: No sign up required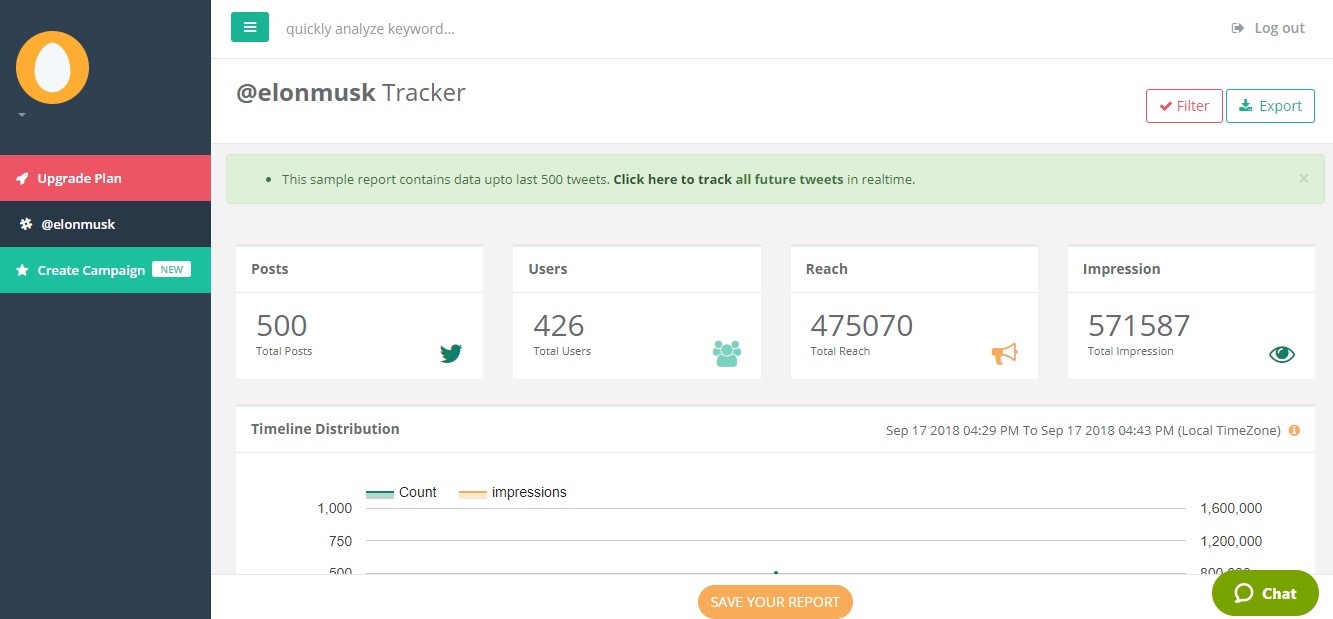 With Social alert, you can track twitter hashtag or any Twitter account over the period of 7 days or up to 500 tweets with this free tool. All you need to do is to enter the username of the account you want to audit and press enter. It will give you the total number of tweets, total impressions, and total reach. It will also give you tweets mentioning your twitter handle recently. But there is no option to compare your data with your competitor's data. This tool is an ideal option when you are looking to audit your own account
Pro: Hashtag tracking is available.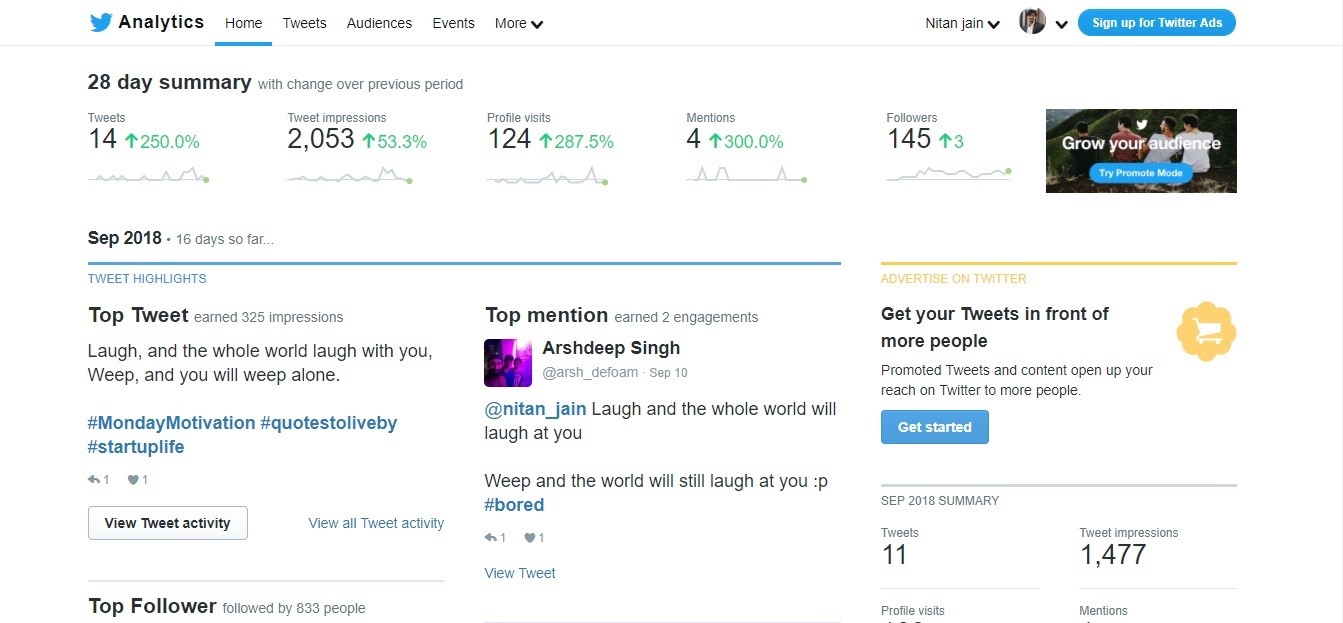 Nothing is better than Twitter analytics to audit your own account.
Twitter analytics will not allow you to perform a competitive analysis. You cannot get data for someone else's profile. But it will give you all the parameters you need to audit your own account.
To use this tool, click on the profile icon of your twitter account and then go to analytics. With Twitter analytics, you can get total followers, total impressions, profile visits and mentions. It will also help you identify your top tweet, top media tweet, and top mention.
Pro: Historical data from the creation of your account is available.
---
Which tool do you like the most? Please let me know in the comments.