15 Best Facebook Analytics Tools to Track Your Page's Performance in 2023
Facebook is still the most widely used social media platform. Nearly 70% of big businesses use Facebook. Facebook provides more detailed targeting options than other platforms and is a great way to generate leads.
In order to make the most of your Facebook presence, it is crucial to track and analyze your page's performance to understand what works and what doesn't. With the help of analytics tools, you can gain valuable insights into your audience, engagement rates, and much more.
You can't use the official Facebook Analytics anymore now. So to track how well you're doing on Facebook and how engaged your audience is, you'll need to find different Facebook analytics tools to use.
Facebook Analytics allows you to track and analyze the performance of your Facebook page or account. It provides valuable insights into our audience's behavior and engagement with our content, which helps us make informed decisions about our social media strategy. By understanding our audience's preferences and behavior, we can create more engaging and effective content that resonates with them.
What are Facebook analytics tools?
Facebook analytics tools are software programs or platforms that help businesses and individuals track, measure, and analyze their performance on Facebook. These tools can provide insights into the effectiveness of Facebook campaigns, including post engagement, audience growth, demographics, and other key metrics.
"We'll introduce you to 15 Facebook analytics tools that can help you monitor your page's performance."
Check Out The Best 15 Facebook Analytics Tools
Table of Contents –
1. Vaizle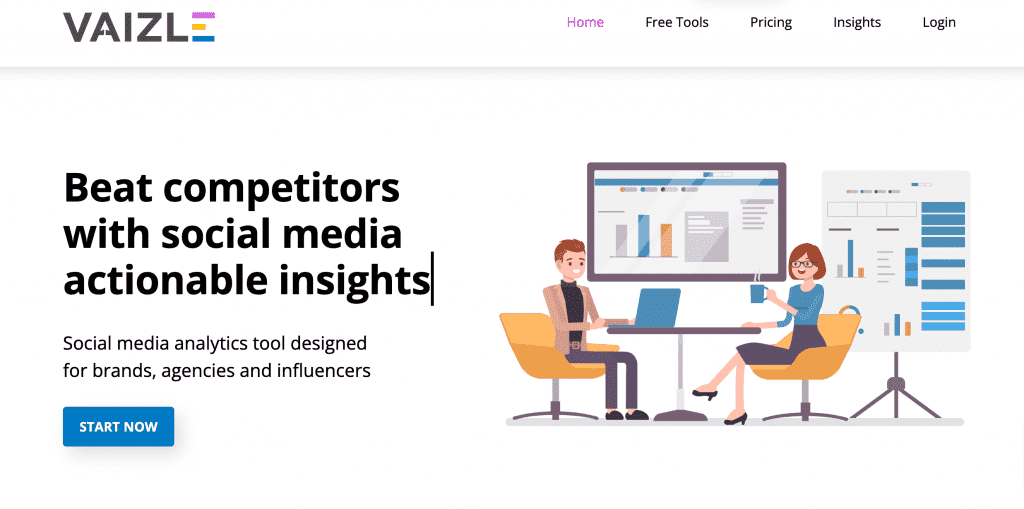 Use the Vaizle Facebook Analytics tool to get a fast summary of your Facebook page's performance report, including data on likes, reach, engagement, comments, video views, and shares. You can also learn about your most successful posts, what times and types of content are getting the most engagement, and gain new perspectives from the insights.
You can export the reports, in PDFs and Excel spreadsheets to gain a better understanding of your own Facebook page or competition's strategies.
2. Buffer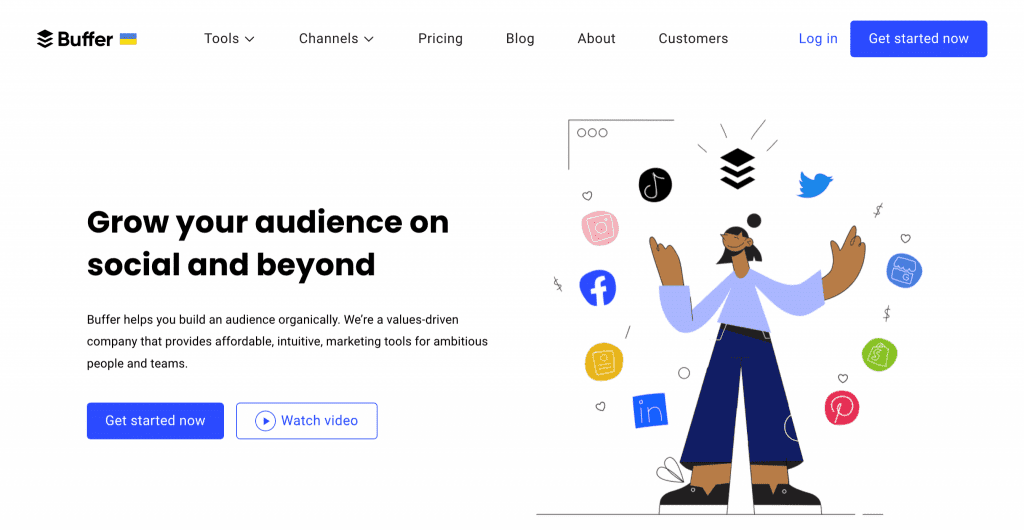 You can try Buffer if you're looking for a scheduling tool with additional analytics.
Buffer helps you develop your Facebook strategy by providing essential post metrics like engagement. It identifies your best post every day, and you can use this information to plan future content by modeling your updates based on the content type and posting time that worked best.
3. Keyhole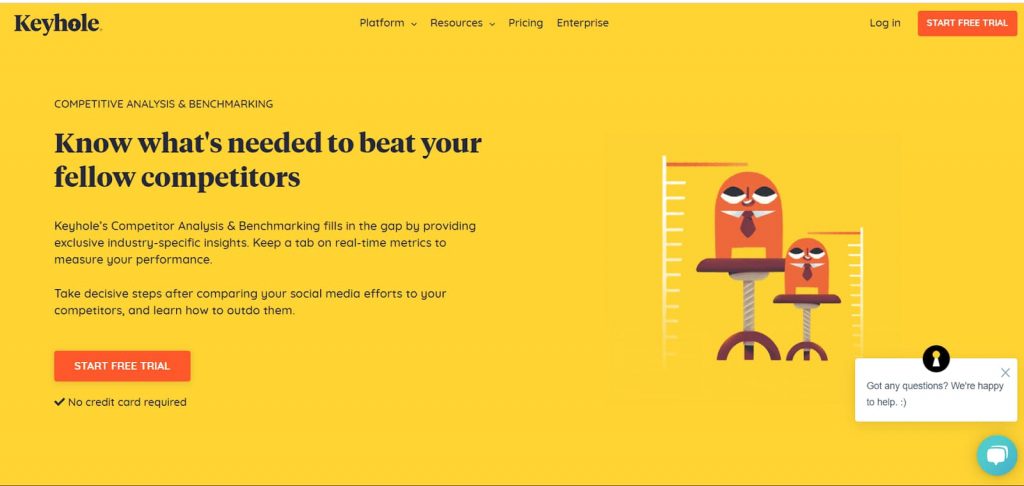 Keyhole provides Facebook page analytics for both your own page and your competitors.
By inputting the page name, you can access metrics such as fan growth, engagement by post type, and the optimal posting times based on engagement. It also has a unique feature that calculates the ideal length of your updates based on character count, which can help you optimize your content better.
4. Cyfe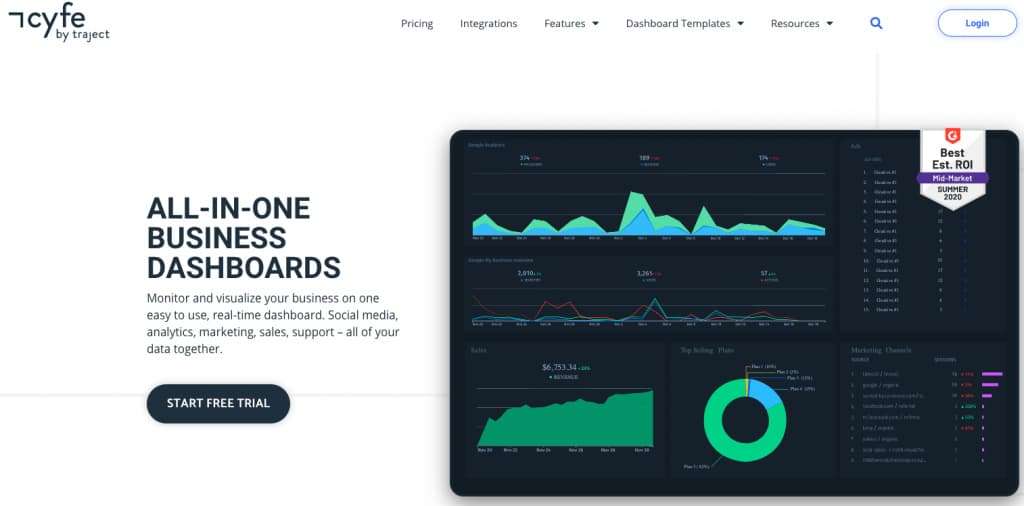 If you're looking for a customizable analytics dashboard for your Facebook page, Cyfe is worth considering as a page analyzer.
With Cyfe, you can create a personalized analytics dashboard for your Facebook page that includes over 50 widgets to track page metrics, post stats, and demographic data. You can also remove and add widgets as needed. For instance, you can monitor the growth of your fan base and their engagement with your content, as well as details such as their interests. Additionally, you can view finance and general web metrics alongside Facebook data.
5. Oktopost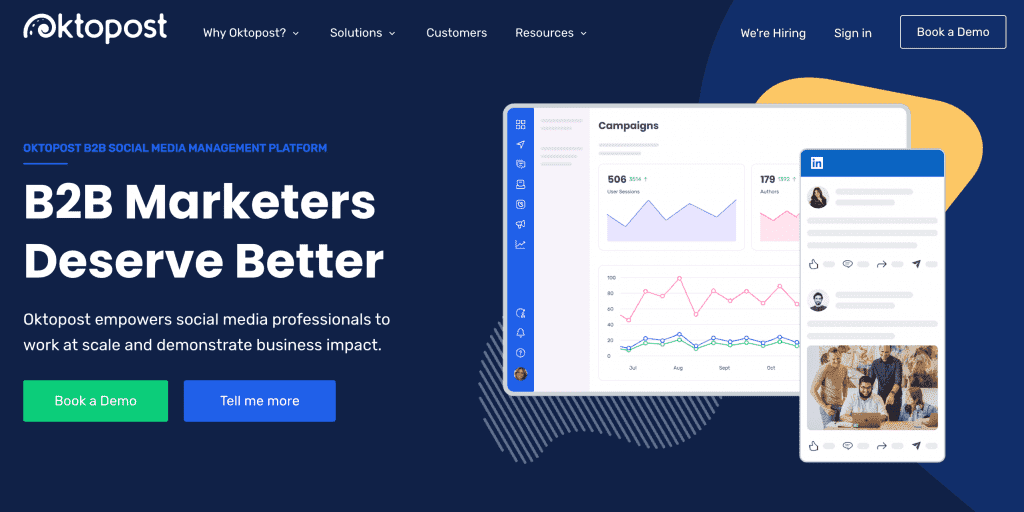 Oktopost can help you measure the financial impact of your social media strategies.
Oktopost tracks conversions and identifies the channels and messages that lead to financial actions on your website. This means you can confidently attribute a new customer to a specific Facebook post. Additionally, Oktopost uses engagement data to determine the optimal posting times, and you can publish posts through its dashboard.
6. Quintly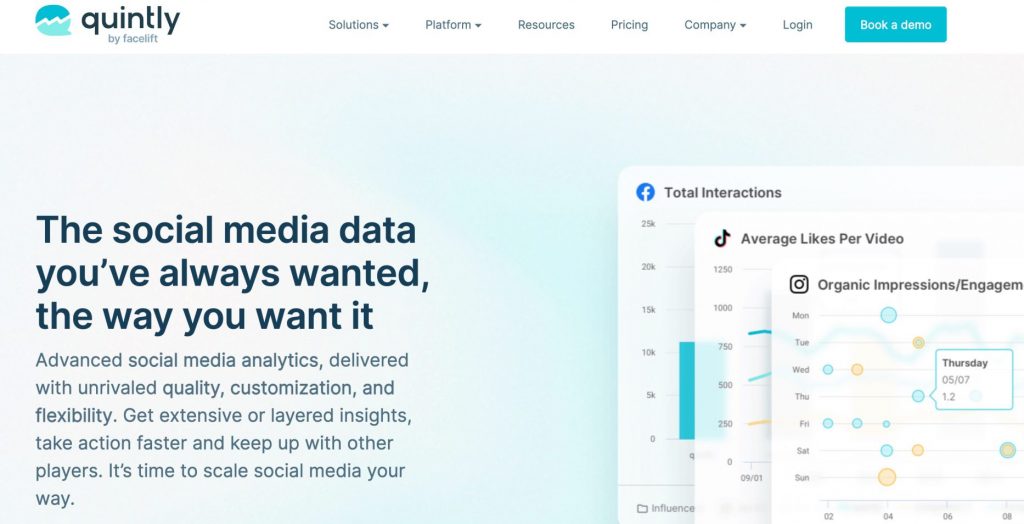 Try Quintly If you want to compare your Facebook page to your competitors.
The tool allows you to access Facebook Insights, which you can use to compare and contrast pages. It visualizes engagement and other stats from multiple accounts in a single graph, making it an excellent tool for competitive goal setting.
7. Emplifi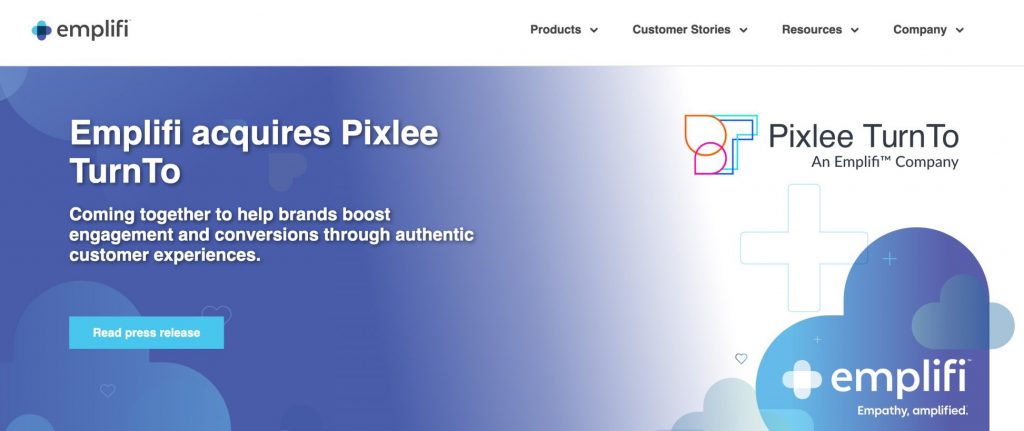 If you're looking for a tool with a comprehensive dataset, Emplifi might be the right choice for you.
It offers custom benchmarking and competitive analysis, enabling you to track your Facebook performance against specific groups. The tool also differentiates between paid and non-paid content when measuring post-performance. For companies with a global presence, Emplifi allows you to segment data by individual brand and country.
8. Sotrender

With Sotrender, you can collect metrics from any public page and view them in a single dashboard, making it easy to measure your performance and research competitors.
The tool provides data such as audience demographics, post reach, and impressions, and also shows how these metrics vary between update types, including photos, videos, and text-only posts. Based on the tracked numbers, Sotrender also offers suggestions about when to post and which media formats to use.
9. Sprout Social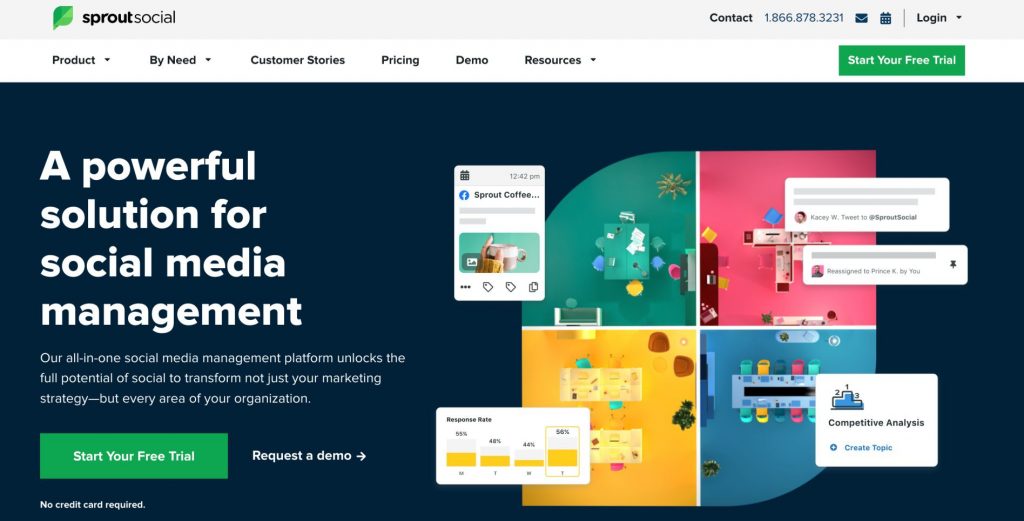 If you want to monitor different Facebook page analytics in one dashboard, Sprout Social is a great choice.
With Sprout Social, you can monitor multiple Facebook page analytics on a single dashboard, and it also has an inbox that aggregates messages from all your pages. The platform provides data visualizations for post metrics such as impressions and engagements and tracks page data, including fan growth. You can also export these analytics to PDFs and CSVs for further analysis.
10. SharedCount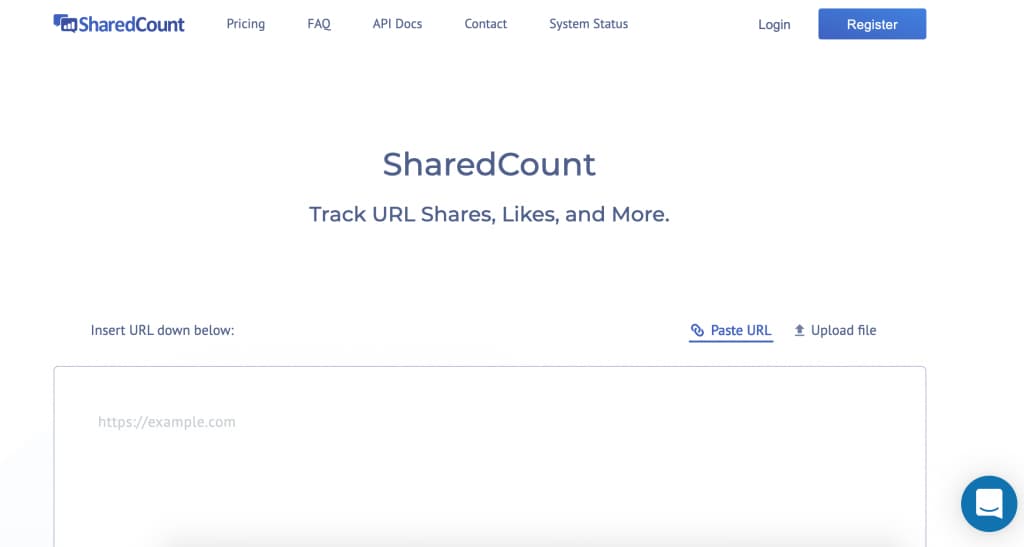 SharedCount allows you to track the popularity of content across various social media platforms, including Facebook.
By entering a URL into the tool, you can see how many times the content has been shared, liked, commented on, and more. This can help you understand how your content is performing on social media and identify which platforms are driving the most engagement.
11. Rival IQ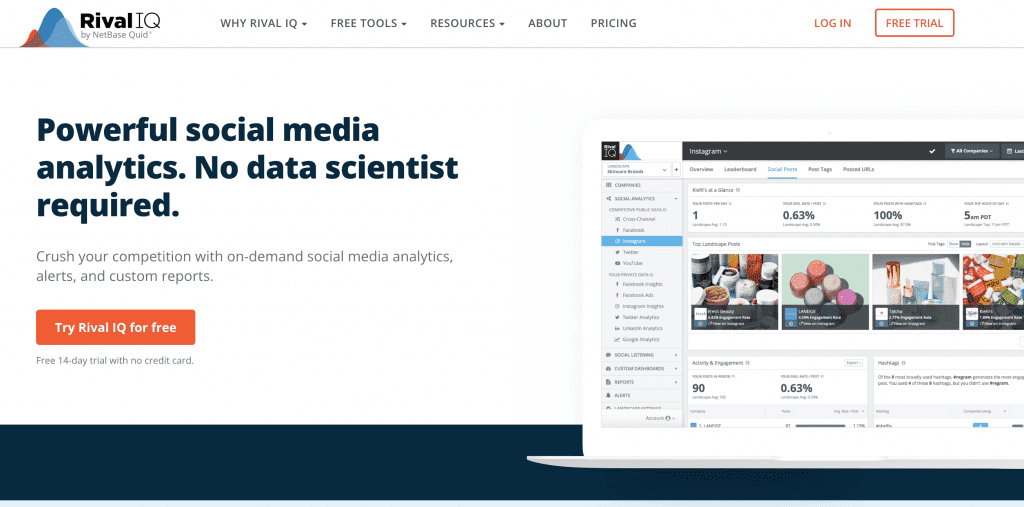 Rival IQ provides insights into a company's digital marketing strategy.
It allows you to track your competitors' social media activity, monitor their SEO, and analyze their advertising campaigns. With Rival IQ, you can compare your performance against your competitors, identify opportunities to improve your strategy and make data-driven decisions.
12. Mention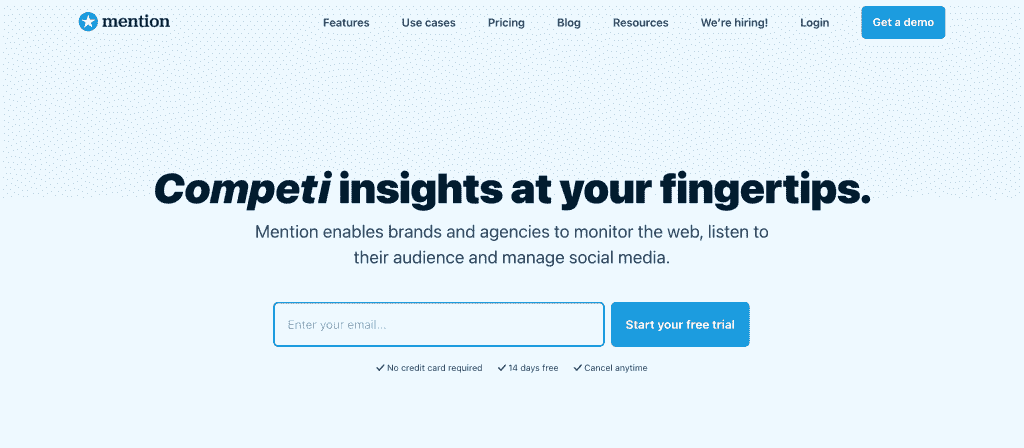 Mention allows users to track and analyze online mentions of their brand, competitors, and industry keywords in real time.
It provides insights on sentiment analysis, influencer identification, and competitor benchmarking. Mention also allows users to engage with their audience directly by responding to comments and messages within the platform. Its customizable dashboard and reporting features make it a useful tool for social media managers, marketers, and PR professionals to keep track of their brand reputation.
13. Brandwatch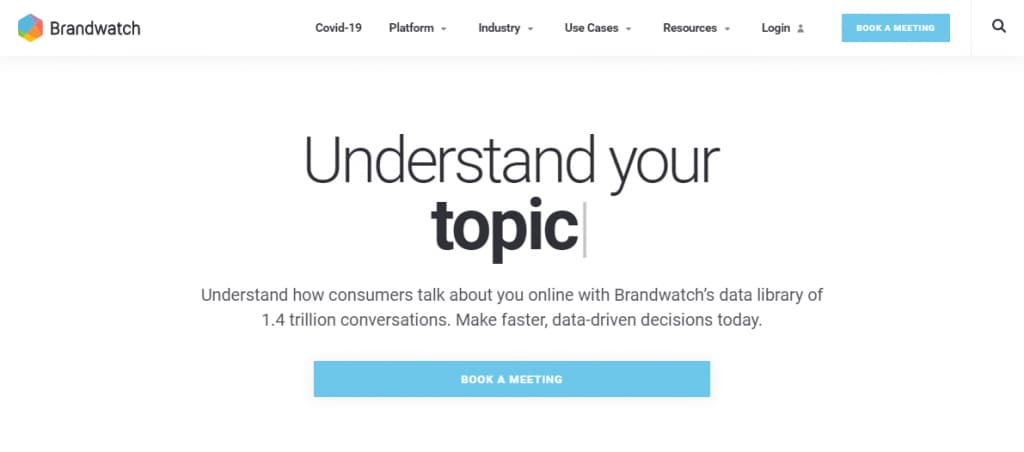 Brandwatch is a social media listening and analytics tool that helps businesses monitor their brand reputation online.
It allows users to track mentions of their brand, industry, or competitors in real time, analyze social media conversations, and identify trends and insights. With customizable dashboards and reports, businesses can gather data on customer sentiment, demographics, and behavior, helping them make informed decisions and improve their social media strategies.
14. Whatagraph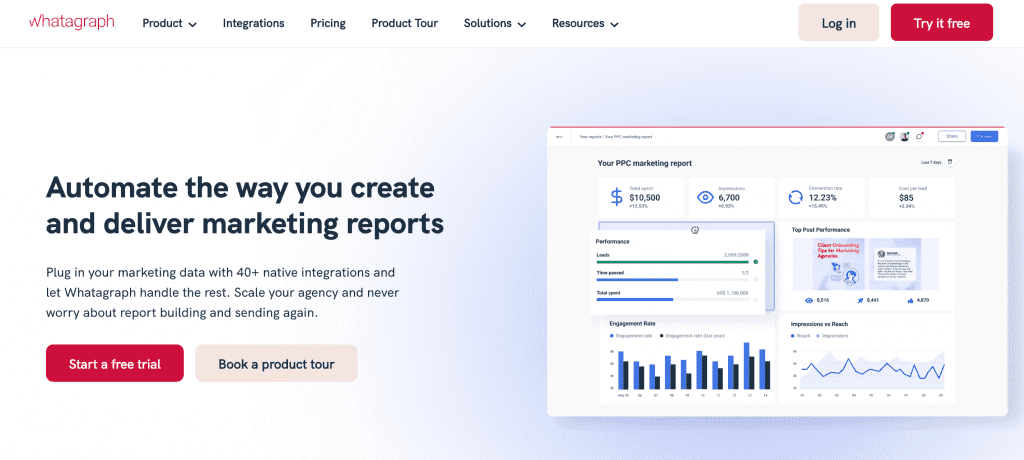 Whatagraph provides Facebook page analytics and can create visual and comprehensive reports on your social media performance.
It offers customization options, such as report templates and data integrations, to help you visualize and analyze data from multiple sources. The platform is user-friendly, and you can easily share and export your reports in various formats such as PDFs, Excel spreadsheets, and more.
15. Social Status

Social status provides in-depth and visually appealing insights for businesses.
It allows tracking of various metrics, including post impressions, engagement, growth, and link clicks. Users can also analyze competitor ads, influencer campaigns, and other important factors to gain a better understanding of their performance on Facebook.
Conclusion –
There is a multitude of Facebook analytics tools available to help businesses and individuals measure the performance of their Facebook presence. From free options to comprehensive, paid platforms, these tools provide valuable insights into audience engagement, content performance, and more. By utilizing the right analytics tool for your needs, you can make data-driven decisions that will help grow your Facebook footprint and achieve your goals. So, take the time to explore the 15 Facebook analytics tools we've covered and find the one that best fits your unique needs and objectives.
FAQ
Q1 . What is Facebook Analytics?
Facebook Analytics is the data used to analyze various metrics such as audience engagement, reach, demographics, and more. This data can help you understand what's working and what's not, so you can make data-driven decisions and improve your Facebook presence.
Q2. What are the best Facebook analytics tools?
Vaizle
Keyhole
Buffer
Hootsuite
Sprout Social
Q3. Can I export Facebook Reports Data to Google Sheets?
By using a tool like Vaizle you can export your Facebook Reports Data into Google Sheets and PDF.