How to Export Facebook Ads Data To Google Sheets Using Vaizle
Facebook advertising is one of the most impactful advertising channels in the marketing industry. And just like any other marketing channel, it needs reporting.
Assuming you are running ads on Facebook, we are sure you have gone through the dreaded process of creating reports of individual ad campaigns. It's tough, tedious and time-consuming.
The good news is: Now you can extract and export Facebook ads data to Google sheets easily using the Vaizle Google sheet connector. All it takes is only a few clicks.
Get rid of the unbearable nightmare of manual reporting, and automate Facebook ads data reporting with Vaizle connector.
It provides:
Analysis of ad performance the way you want.
Clear and insightful presentations.
For marketers and data analytics, Vaizle Facebook ads Google sheets can be a total game changer!
Excited to know how you can connect Facebook ads to Google sheets with Vaizle? Keep reading…
How To Integrate Facebook Ads Data Into Your Google Sheet
Running successful Facebook ad campaigns is just half of the job. The most integral part is to create good ad reports that are easy to understand, include crucial details, can sort and filter metrics, and can be represented with rich visual data for better analysis.
As challenging as it sounds, to integrate and export Facebook ads data to Google sheets – Vaizle Facebook Ads connector can act as a breeze. Pull all ads data automatically, choose which metrics to export, and set the frequency of your reports with Vaizle.
Steps To Integrate Data From Facebook Ads To Google Sheets
Establish A Connection
Log in to your Vaizle account. Once logged in, from the dashboard, select Ad analysis and then click on the 'Connectors' option on the left-hand side of the dashboard.
From there, you will get two options i) Google Sheets ii) Email. Select Google Sheets. Obviously, you choose Google Sheets.
Setting Up Facebook Ads To Google Sheets
Click on the "config" option; paste the link of the Google sheet on which you want to transfer the Ads data, and assign the sheet a name too.
You get four types of analysis: Account-level, Campaign-level, Ad-set level, and Ad-level analysis. Choose the type of analysis that you want to create the report for.

Group it by day, week, or month (as per your requirement). Then select the time period (1 month. 3 months, 6 months or customize it) for which you want your report to get updated..
Once you set your configurations, click save – and the data you requested will be imported to the Google sheets you connected.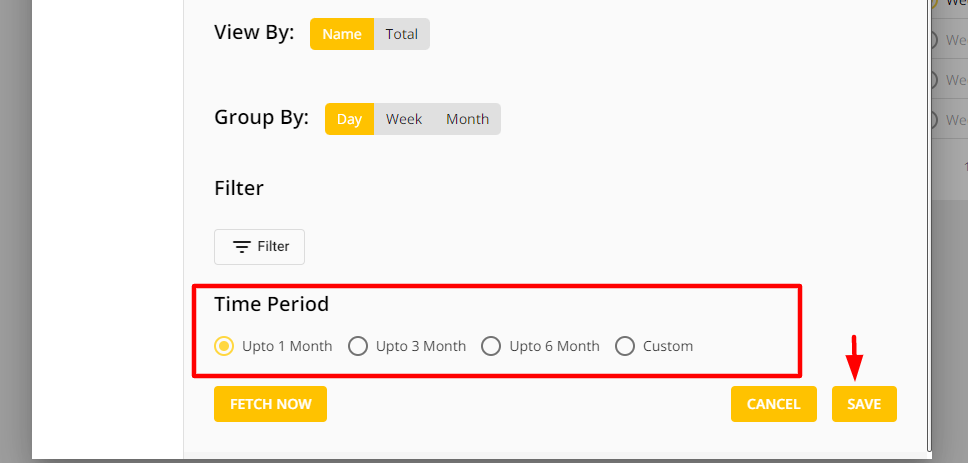 After you pull Facebook ads data to Google sheets, Vaizle will automatically update the reports daily – or at the frequency of your preference.
Benefits Of Vaizle Google Sheet Connector Feature
Unlike other third-party Google sheet connectors, Vaizle has a lot to offer. Automating Facebook ad reporting with Vaizle can solve huge problems in organizations. Once you get into the flow of using this tool, it will soon become your go-to reporting tool for collecting Facebook Ads data.
Whether you are running a digital marketing agency or work as a freelancer, Vaizle Facebook ads connector will record and export Facebook ads data to Google sheets. You can analyze the performance of your Facebook ads on a daily/monthly/weekly basis and optimize your campaigns based on the derived insights from your Google sheets.
With the Vaizle Google Sheet connector, you have the option to choose and receive reports for every ad account, i.e. (account, campaign, ad set, and ad analysis), and Vaizle will present the data in your Google sheet in the best way possible.
Final Thoughts
Running ads on Facebook is easy. But extracting that data for easy processing, visualizing, and merging is beset by problems. Yes, you can undertake the process of creating reports manually. But the hours that you will spend undertaking hellish and repetitive tasks are not worth a penny. With the time-consuming and mundane Facebook ad reporting done by Vaizle, you can focus on optimizing and running your ad campaigns. Rest assured, you will know that you can have the latest data instantly.
So, go ahead, try it, and see how it fits you the best!