5 (Almost) Free Facebook Ads to Google Sheets Connector Tools
First things first.
This is not a blog post about sending your leads data from Facebook Lead Form ads to Google Sheets. There are plenty of tools for that. But if you're looking for that, you should stop right here and switch to another blog post.
But if you're looking to send data from Facebook Ads to Google Sheets, for free, you've landed at the right place.
The reason I've used (almost) in the title is that not all tools are free. Some come with a free trial. And you can use them to get a taste of it. Then there are tools that come with limited features in the free tools.
So without wasting time, let's go ahead and discuss 5 free Facebook Ads to Google Sheet connectors.
Well, I am the cofounder of the company and I am obliged to put my tool above everyone else's.
Here's what you can do with our free Facebook Ads to Google Sheet connector.
Fetch data from Facebook Ads to Google Sheets in just three clicks
The free tool fetches monthly data
You can use it for as many accounts as you want. And as many times as you want.
Most importantly, you don't need to sign up to use
You don't need to install a plugin to make the tool work. You just need to add a link and that's it.
If you upgrade to a $75 plan, you can get data from up to 20 Facebook ad accounts.
The best part, however, is that Vaizle comes with a zero learning curve. All you need to do is make some clicks and get data directly in the Google Sheet of your choice.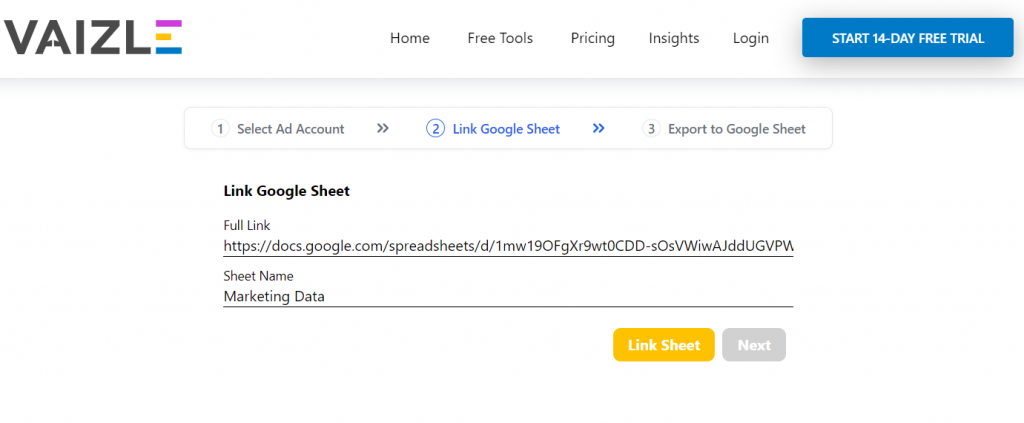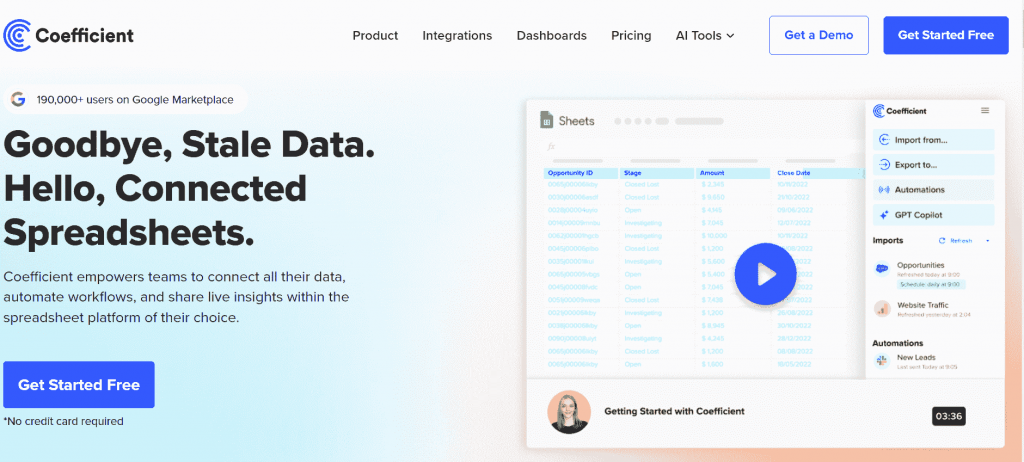 Coefficient.io is a great tool that comes with a free plan. At everyone's favorite pricing: $0.
However, you only get 1 ad account in the free plan. Bummer, isn't it?
If you're an agency or a freelancer running ads on multiple ad accounts, you will surely need to upgrade to a paid plan. And even then, for every new ad account that you want to add, you'll need to pay at least $30–that's after paying $49 per month for a monthly subscription.
At the same time, if you haven't used a Facebook Ads to Google Sheet connector, you'll need to learn it. It's not a click-and-get-served kind of tool. You'll need to train yourself to use the tool and its features.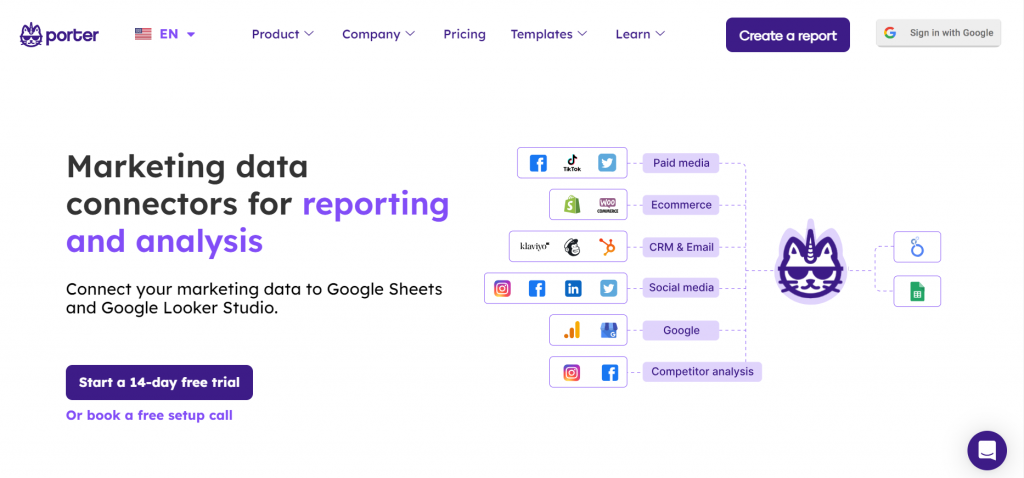 Well, I used the word (almost) in the title, didn't I? It's not exactly a free tool.

But it does come with a 14-day free trial. You can use this time to understand how the tool works. Porter Metrics also allows you to send data from Facebook Ads to Looker Studio.
"Pro Tip: Looker Studio is more of a data visualization tool while Google Sheet is a data management tool. DO NOT send data directly in Looker Studio if you want to manipulate your data and create custom metrics."
The basic plan starts at $14.99 per month which allows you to integrate one Facebook Ads account.

Like Coefficient, Windsor also comes with a forever-free plan. With the free plan, you can connect one Facebook ad account data with Google Sheets.
It's also a cheaper plan as compared to the rest of the tools. In its basic plan of $23, you can add unlimited users and add unlimited ad accounts.
Windsor also allows you to send data to visualization tools like Looker Studio, Power BI, and Tableau.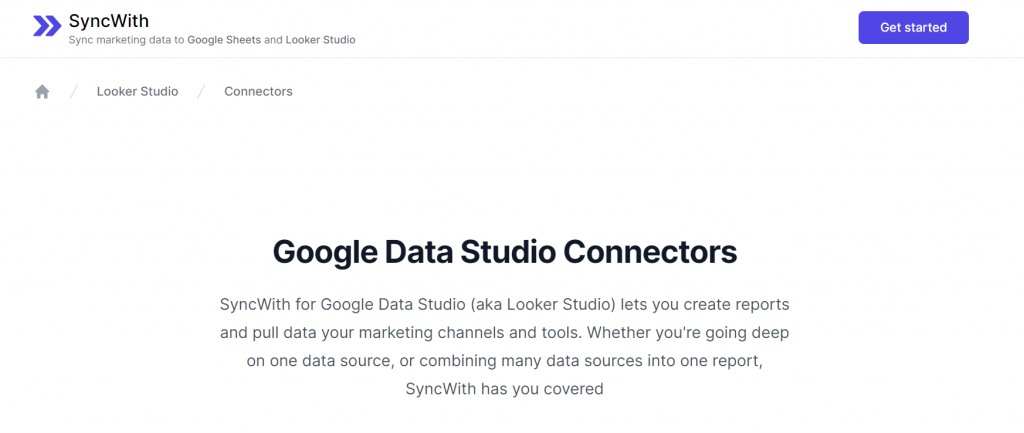 Visit the website of SyncWith and you'll notice you can start immediately. That's because it has a free plan that you can get to set up in no time.
Here are the limitations it has on the free plan:
The biggest limitation is that you can only do 35 refreshes. Lifetime. That means, once you hit that limit the report expires.
Like most data connectors, you'll need to add a Google Sheet plugin to make it work.
That means, there's a learning curve–from learning how the plugin works to learning how the raw data appears in your Google Sheet.
The plan starts at $24.99 per month.
Unlike most tools, the limitation is not on the data you can fetch but on the number of data refreshes you can do. And in the basic plan, you can do up to 100 refreshes per month.
Conclusion
If you don't want to go through the signup process and get a summary of your data in Google Sheets, for free, Vaizle is your tool.
There are many great tools I am sure I have missed out on in the list. If you have a name that you want us to add to this list, feel free to comment below.