6 Trendy Social Media Content Types for that Desired Engagement
Do you want to improve your social media content strategy?
If you ignore your social media content, you're giving your competitors an opportunity to steal your engagement!
Here's the truth:
You MUST post social media content that encourages people to interact with you.
Because if you don't serve what your audience wants, your competitors will.
You're well aware that you'll need to come up with new social media content ideas to keep your followers engaged and attract new followers to your account. However, being innovative every day and delivering content gold across several platforms can be exhausting.
As a result, we're here to assist you. You'll keep your social media strategy ahead of the curve with this cheat sheet of gold content ideas for the major social platforms.
Let's discuss these 6 Types of Social Media content in detail:
1. Brand Story
Customers now more than ever believe in "keeping it real". Posting candid office shots, behind the scenes, brand story, your motivation, message by management, etc goes a long way in gaining that crucial trust. People feel more connected when they have a deeper insight into your working.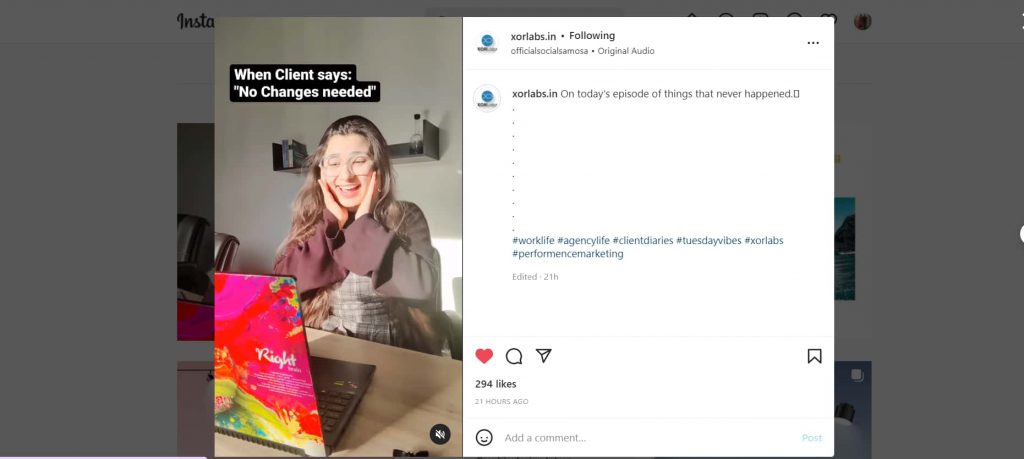 Whether it's a live or edited video, your audience wants to know what's going on behind the scenes, so provide it to them.
However, you don't need pop stars to make a splash with this type of material. Give a tour of your office or demonstrate how your window display in your brick and mortar store is put together: consumers appreciate an actual look behind the polished final photographs that end up in the feed.
2. User-generated content (UGC)
Increase engagement by promoting other people's amazing content (this works especially well on Instagram!)
So, technically, it's your users who are creating the content. However, you'll still have to gather, curate, optimize, and publish what they've created.
Even if it may be easier to publish your own photo on Instagram than to find one from a consumer, user-generated content (UGC) has some wonderful and unique advantages.
You make your customers the protagonists of your narrative, which is exactly what you should do.
You can add some (usually much-needed) variation to your entries.
You'll increase your followers' faith in you: according to a study, millennials trust user-generated content 50% more than other forms of media.
DeiticianMAC makes extensive use of user-generated content (UGC) to increase loyalty among its customers. DeiticianMAC shares about one-third of its Instagram posts from its customers, allowing it to highlight how various people are benefiting from its service.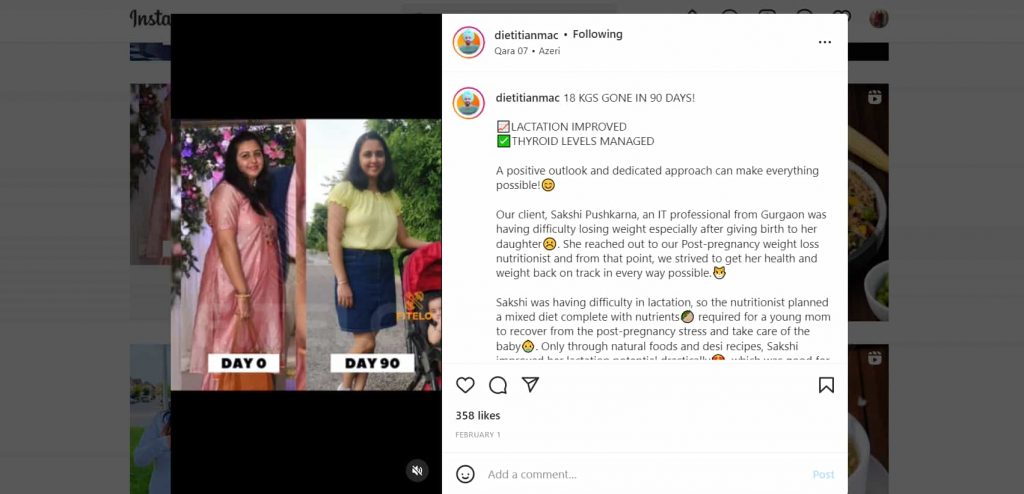 User-Generated Content (UGC) is extremely useful for gaining social media impressions and engagement.
UGC, particularly on networks like Instagram, can increase reach and engagement rate. UGC contests such as caption contests, story contests, and review contests are all excellent examples.
Consider giving your merchandise to social media influencers and tagging them in a tastefully written social media post.
You might also curate content from fans, consumers, and social media influencers, such as articles and artwork.
When posting UGC, make sure to tag the proper individuals and use the right hashtags to get your work noticed.
3. Images
I'm not sure about you, but I like to gaze at a picture rather than read a thousand words. Most social media users will think the same way, as they seek convenience, accessibility, and brevity.
Images are a close second in terms of the most useful content format in the rankings right after videos. They're also the most commonly shared sort of material on social media.
Still photos, unlike most videos, can be absorbed and appreciated in a matter of seconds. Colors, calmness, text (or lack thereof), and other aspects give social users the first impression of your brand.
Mobile devices now come with high-definition cameras and editing software, allowing everyone to channel their inner photographer.
That implies social media marketers may take control of picture creation for their content strategy without having to hire a lot of help.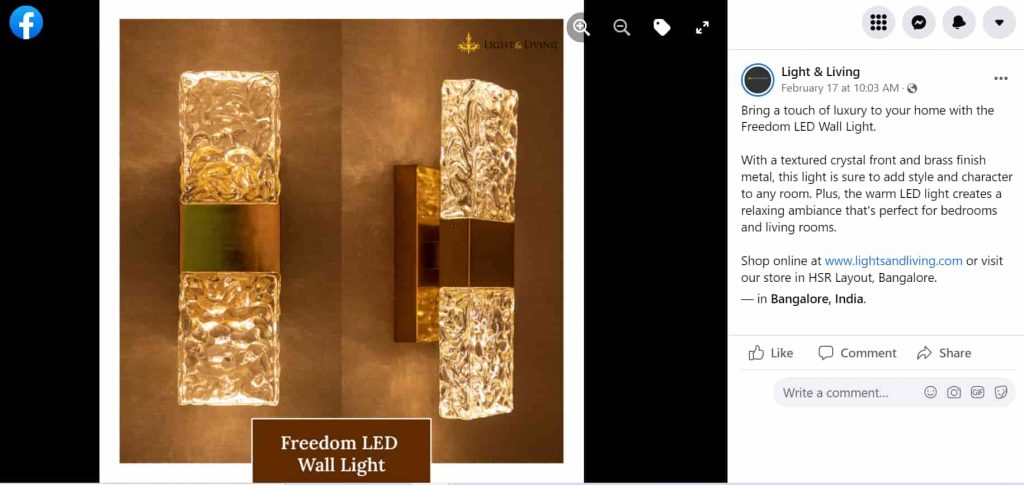 Marketers should employ photos in their content strategy for any social media platform they use, but Instagram and Pinterest are particularly suited to visuals and provide a few distinct advantages.
Instagram began as an image-sharing network, however, it has grown into much more.
According to studies, marketers share 87% of their Instagram content in the form of pictures.
Although only 20% of customers follow companies on Pinterest, marketers should still use the platform to share photos. The majority of Pinterest users are seeking inspiration rather than a brand. In fact, unbranded searches account for 97% of all searches on the network.
Pinterest users approach the network with an open mind and an eye for visually appealing content that piques their curiosity (and future purchases).
Pinterest and Instagram both include social commerce tools that allow marketers to tag things and make photographs shoppable.
Captions improve the visual elements across all social media platforms and always contain a CTA connecting to their blog or online store.
4. Organize social media contests
Waiting for users to upload images on their own time is fine, but with a contest, you may get a lot of content in a short amount of time. Even better, contests are enjoyable for all parties involved: contestants, audience members, and, of course, the winner.
Social media contests are interesting and entertaining to host because people enjoy winning.
When done correctly and efficiently, social media contests have a lot of advantages. They're a terrific way to increase brand awareness and truly interact with your audience.
Mission Foods employed a simple binary vote as the mechanism for entry in this inventive social media campaign, and gained some significant insights into their customers' tastes in the process: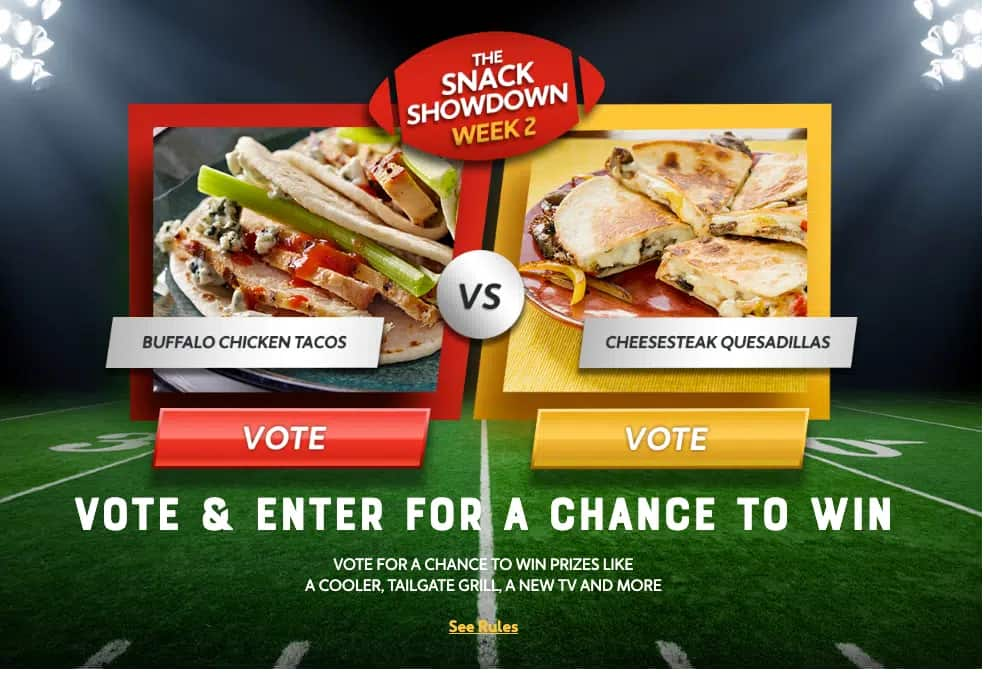 After boosting your awareness and increasing your subscribers, the logical and required progression of your contest's benefit is to increase your sales.
Contests are a great way to turn your business leads into valuable customers – especially in the case of the winners, who have already tried your product for free (if you chose the wise path of giving your product as a gift rather than a random iPad) and will most likely return to purchase more if your product meets their needs.
Remember, if the product is relevant to them, they were probably looking for it in the first place, and delivering it to them for free merely put you ahead of your competitors.
5. Stories
Stories won't necessarily increase brand visibility, but they will increase community participation. The most useful sort of social media content, according to little over a quarter of marketers, is stories.
In the United States, 73% of respondents feel that Stories allow them to discover different stuff outside of their daily lives.
On social network interfaces across platforms, stories take center stage. Consumers are extremely engaged by stories since they are interactive and timely, in addition to their prime spot.
For marketers, the wide range of easy-to-manipulate stickers, interactive tools, filters, and audio allows them to express their brand personalities more freely.
Stories have been introduced on LinkedIn, Twitter, Snapchat, Facebook, and even non-traditional social platforms like Slack, but Instagram Stories levels remain high.
Do you have a huge announcement coming up? Turn to stories to tease a product drop or forthcoming release.
Use an intriguing story, an on-set shot, or a provocative-yet-contextless remark to build anticipation and keep your audience guessing.
People will be more engaged if they can make guesses about what they're viewing… True fans who are in the know will be able to win bragging rights if they predict the disclosure ahead of time.
Stories are an untapped goldmine for brands to use in the most creative way to drive up brand engagement.
6. GIFs
To increase engagement and create a narrative, make your own animated GIFs.
It's said that a good GIF is worth a thousand words. GIFs may help you explain complex concepts, provide visual variety to your feed, and have some fun with your audience in addition to driving tremendous engagement.
There are already heaps of fantastic GIFs available. Creating your own, on the other hand, ensures that you'll have original, eye-catching content. And there's more good news: creating a GIF takes only a few minutes.
Almost every sort of social media content can be turned into a GIF. It may be a quote that animates itself or a tip post with multiple portions that appear one after the other. For a more engaging approach, comparisons can also be made into GIFs.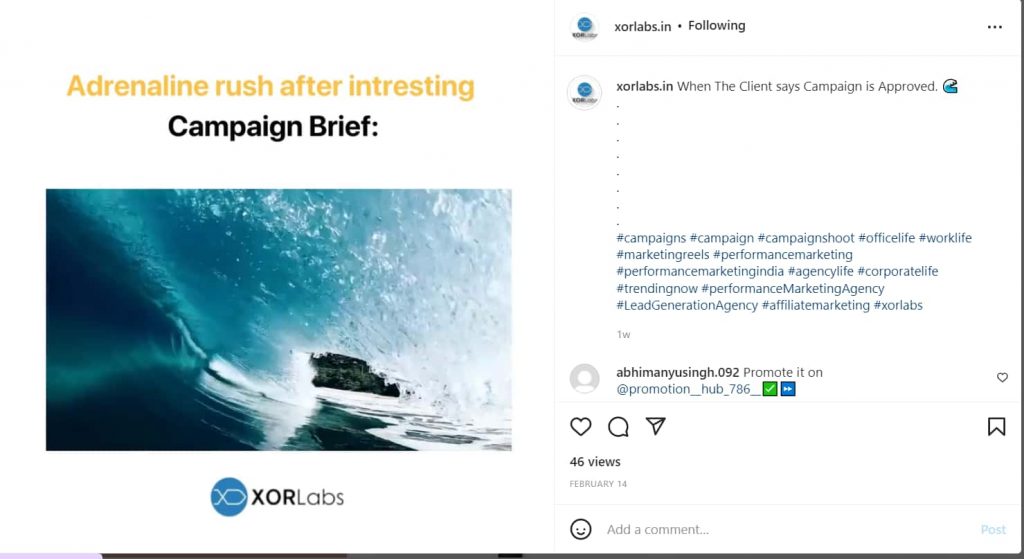 To take things a step further…create a cinemagraph.
A cinemagraph uses the same file structure as a GIF, but instead of a loop of images, it's a single still image with movement in one section of the frame. Cinemagraphs are the latest "scroll-stoppers."
What are the most successful sorts of social media content for your brand?
Just because the six content styles listed above were deemed the most beneficial by social media marketers doesn't guarantee they'll be the most successful for your company. The efficiency of each content style will vary depending on the social aims of each company.
Finally, you want to publish content that your clients want, and to do so, you'll need to figure out which types of social media content work best on your priority platforms.
Marketers who know which content styles produce the best results are in a better position to create content that stands out.
Vaizle's powerful analytics tools make it simple to report on content and determine which formats are most beneficial. Vaizle displays a cross-channel performance analysis at the post level with the press of a mouse, allowing you to understand what content resonates most with the audience.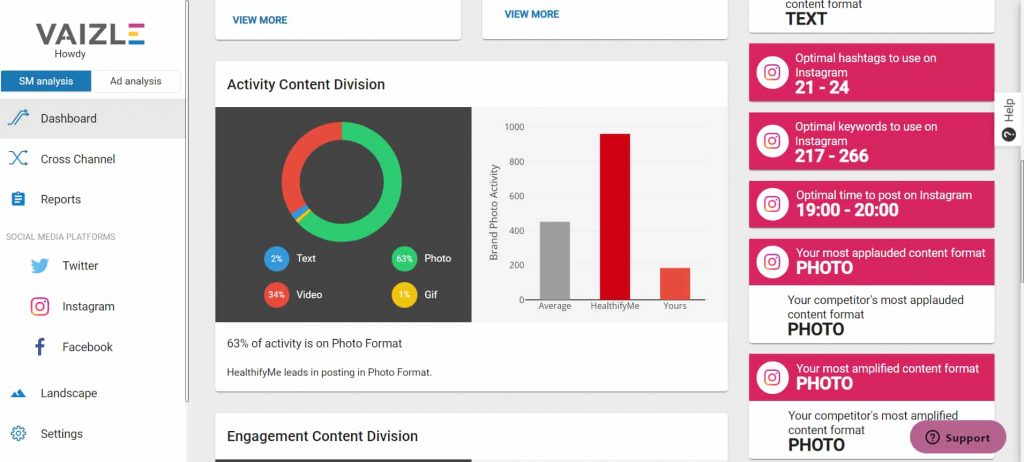 Using Vaizle, you will also get actionable insights about the content type that has been working for your competitors.
Use Vaizle to schedule all of your social media posts with the best time to post, engage with your followers, and track the success of your efforts once you've planned your social media content.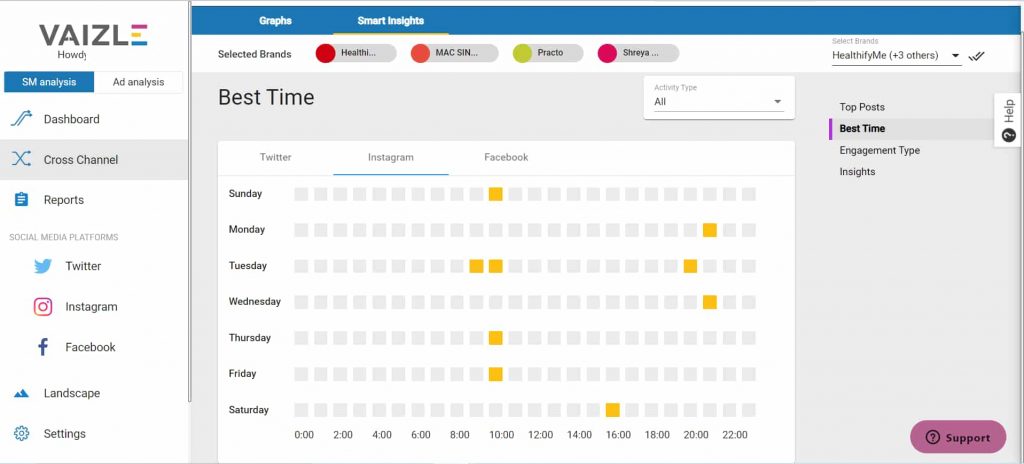 Over to you
Exploring new types of content can be difficult, but it can also be a lot of fun, particularly when it pays off.
If you want to develop social media content that helps you achieve your company goals, you'll need to generate content that will increase conversions. This article outlines Six categories of social media content that convert, as well as suggestions for how to make them.