Twitter Tools You Should Use in 2023
Twitter marketing can be pretty challenging! Nonetheless, it is a powerful platform to grow your business, engage audiences, build community and deliver spectacular customer service.
But the truth is: no brand can realize its full potential on Twitter's native client alone.
Luckily, there's a whole range of useful Twitter tools out there to keep up the consistency streak and help you reach your social media goals.
Did you know?
According to Hootsuite, Twitter holds more than 217 million active users daily – making this social media platform an essential piece of your marketing strategy.
However, with a myriad of options comes a lot of responsibilities in choosing the right tools for Twitter that caters to your every need.
If you're feeling intimidated, we can help you kickstart the hunt with 8 Twitter marketing tools. Save your time, improve your performance and keep track of your highs and lows – with this set of the best Twitter tools.
8 Best Twitter Marketing Tools For Your Marketing Strategy
Tweepsmap
Tweepsmap is an all-in-one Twitter management tool. From in-depth analytics, researching hashtags, scheduling posts or topics to analyzing crucial metrics – this Twitter tools does it all.
Know what your followers like about their sentiments, how they interact, and who they are – from one platform. This information helps you make rational marketing decisions.
Tweepsmap has 4 different plans as per user needs: Starter, Growth, Advanced, and Enterprise. They also provide a free program with some limited features. If you want more than just the normal, avail of their premium plans.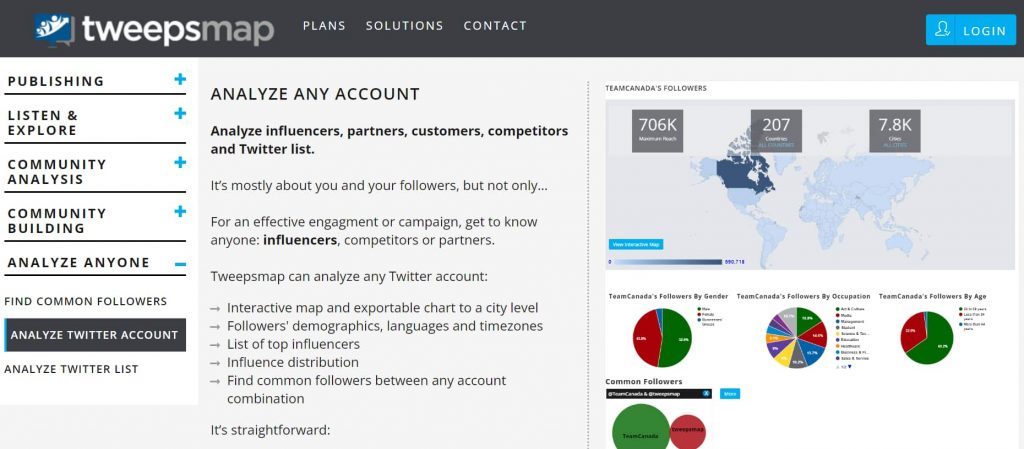 Meet Edgar
The second twitter marketing tool rocking our list is Meet Edgar. Designed for businesses of all sizes, Meet Edgar is a scheduling tool that organizes your social media updates into a categorized, searchable library for sharing and recycling – anytime content runs out. In simple words, this automation tool helps you create and post category-based content – saving you a lot of time and making it an absolute favorite among marketers.
Campaign planning, optimizing, scheduling monitoring, management, and promotion –this Twitter tool is packed with features. Their monthly subscription is quite affordable, starting at $49 per month.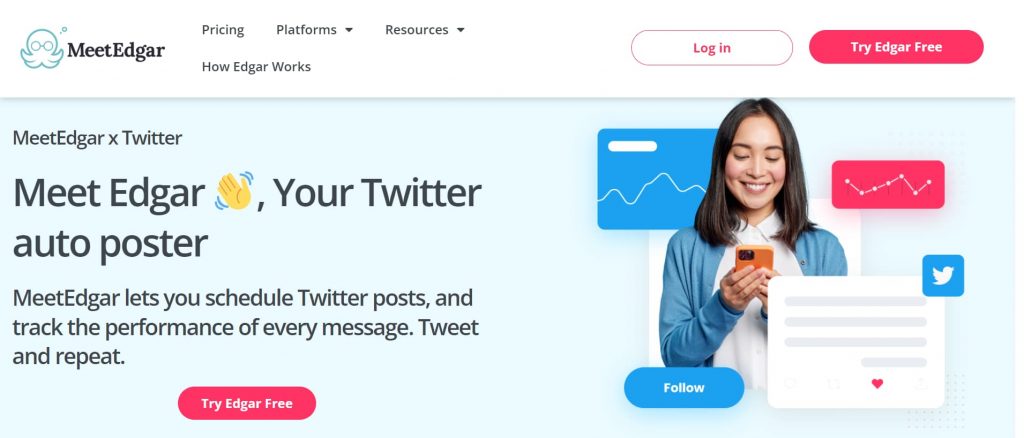 Tweet Deck
This Twitter-owned analytics tool is the best way to stay in touch with real-time data. Using this tool, you can not only make real-time tracking, managing, organizing, and scheduling Twitter posts – but you can do all these without any additional cost.
This powerful Twitter tool is designed in such a way that you can employ it as an individual or even sign up as an agency or team. With Tweet Deck, you can schedule and also analyze your tweets easily from their dashboard. There are a few added features, like a column filter – which helps personalize searches by date and time, keywords, new tweets, and more.
This tool is absolutely FREE!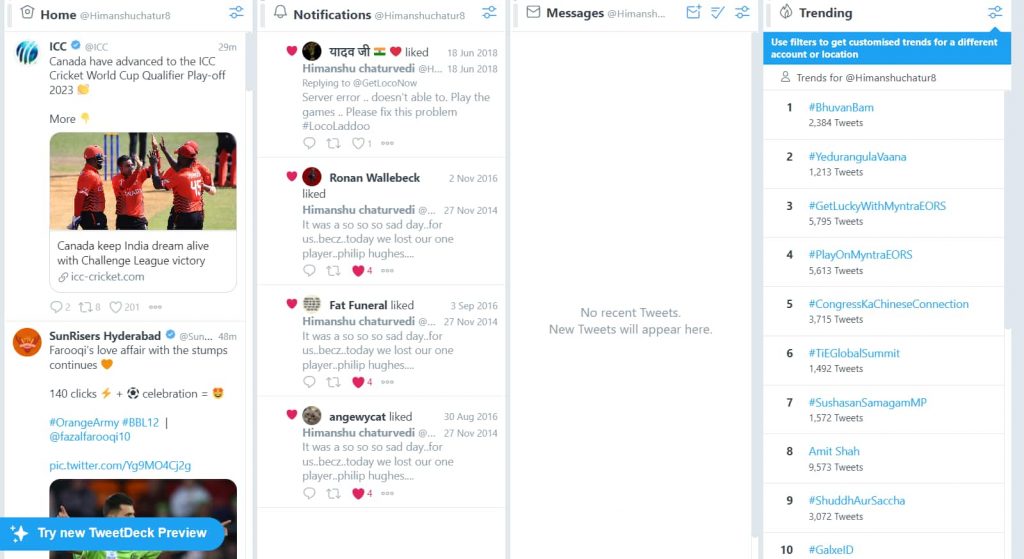 Keyhole
If you need to track real-time tweets, Keyhole is the tool for you! Create reports of your owned account and see how you stack up against your competitors – with just one click.
Obviously, this is not the only thing that you can accomplish using this tool. It offers you a lot of amazing features, including:
The most unique feature of this twitter analytics tool is the Keyhole Premium Support. Here you get a professional always by your side to help you track your best hashtags and perform market research.
Overall this is a useful Twitter tool for marketers to boost their engagement on Twitter and increase their marketing ROI.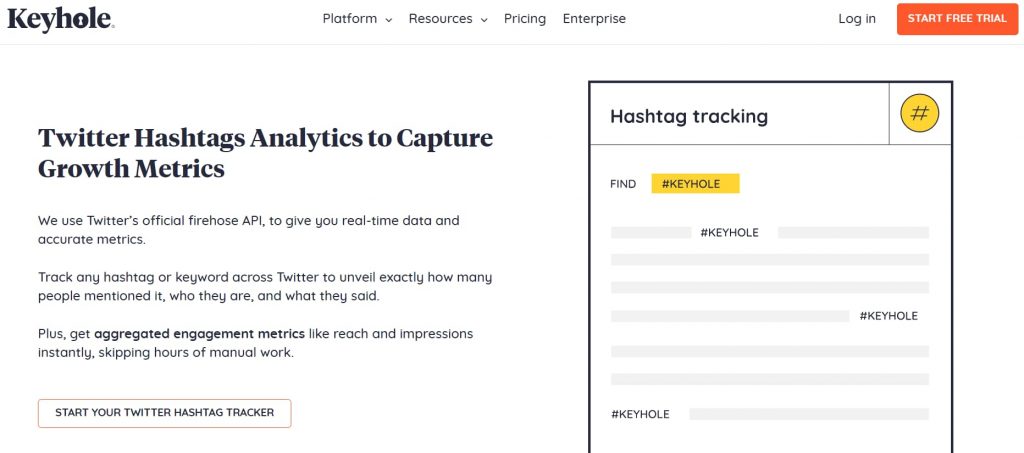 Hashtagify
Hashtagify is the fifth Twitter tool on our list. It is one of the most advanced Twitter tracking tools that aid you in finding the best hashtags to reach your Twitter audiences. You can also use it to identify specific hangtags for your industry and brand, compare them to each other alongside help identify relevant Twitter influences.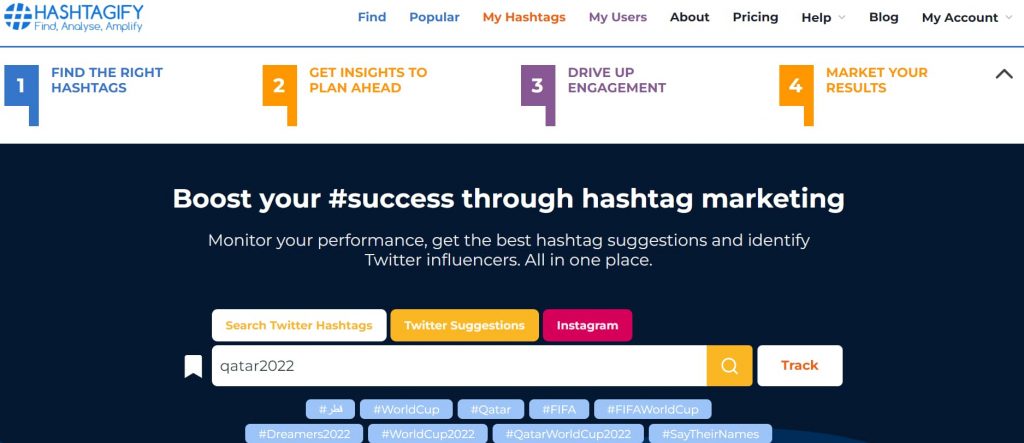 Tweet reach
Tweet reach is a helpful Twitter marketing software that helps you monitor important topics and profiles on Twitter and measure your content performance. Know which posts, hashtags, and URLs work best for you.
Using this Twitter management tool, you receive in-depth analytics and ready-to-share reports. You can also use it to conduct competitive analysis and track leading brands of your niche.
Tweet Reach provides three different plans to marketers under Social Manager, Social Marketer, and Marketing Team. You can choose anyone depending on your budget.
Twitonomy
Twitonomy gives you insights into anyone's retweets, tweets, replies, and mentions. This Twitter marketing delivers simple yet critical Twitter analytics. Using this tool, you can also locate users who don't follow you back and receive analytics on hashtags, keywords, and URLs.
The best feature of this Twitter tool is its visual analysis and well-designed charts. It also gives you the feature to view your mentions from all around the globe.
In case you want basic Twitter analytics and tracking, they have a free plan to offer. Their premium version starts at $20 per month, packed with advanced features.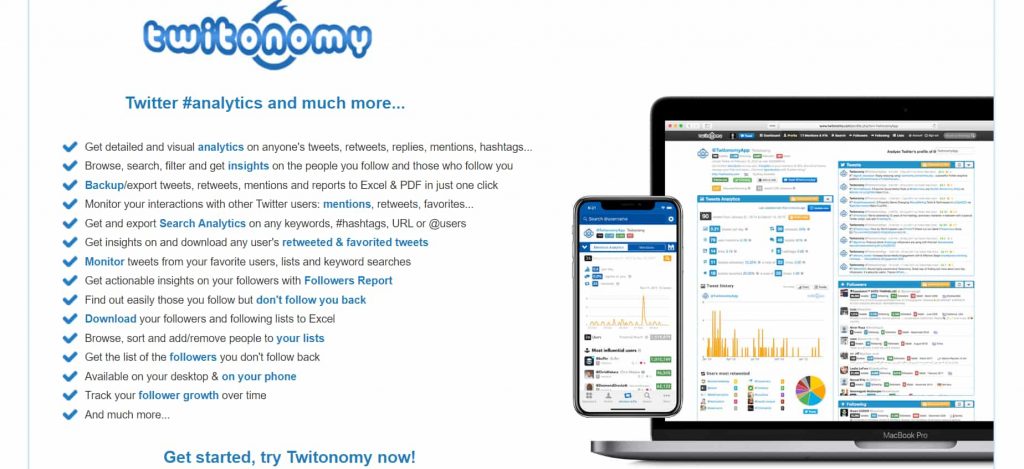 Lately
Lately is the final Twitter tool that made its way to our list. This is an AI twitter management tool that creates content for you after studying your brand voice and customer preferences. Anytime you insert any video, image, text, or any form of content into lately, this AI tool converts that piece into social media copy – replicating your unique brand voice.
From pulling content together in one place, and project management to tracking Twitter Analytics – Lately gives you an all–in–one marketing dashboard.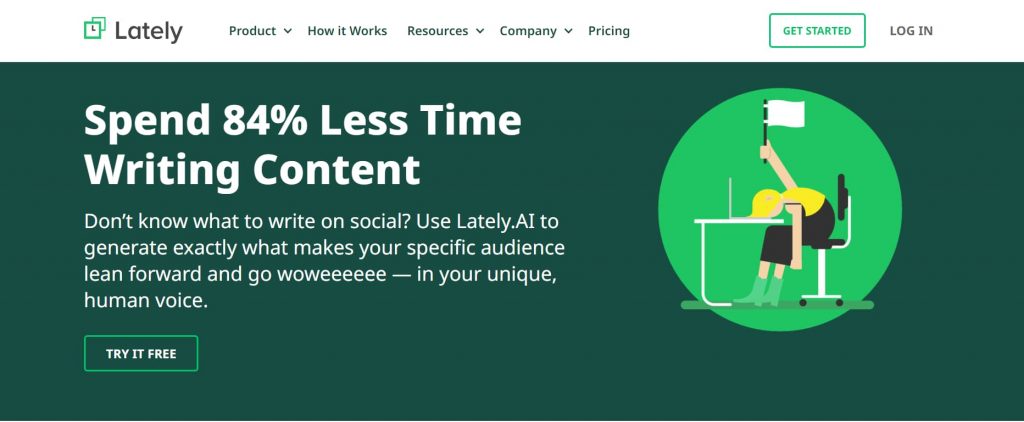 Final Thoughts
These are a few of the finely curated lists of the best Twitter tools. Whether you want to check analytics, measure your Twitter account performance or find trending tweets – you will find tools for each. In case you want one tool, where you can perform all these tasks and more from one single dashboard, try the Vaizle FREE Twitter analytics tool.