9 Tips And Tricks To Create An Effective Social Media Calendar
Just as we follow a routine or a to-do list for our daily activities, the same goes for a social media calendar. It is what allows you to plan on how to make your content engaging and how you reap benefits out of what you put out there for the world to see. Referring to your social media calendar means that you do not go out of track and follow what you are meant to do. The reason is that there is a lot of research and effort that goes behind creating a calendar, and anything out of it may not bring attention.
The Importance of a Social media Content Calendar
Factors such as the engagement level of the content, how eye catchy it is, the day of the week that you plan to post, the time of the day that you are posting, and a lot more play a role in making your presence felt and engaging more and more followers. With a social media calendar you get to stay focused and not pressurised as you know of the future plans and nothing to worry about coming up with something at the last moment. The calendar also gives you a clear report of whether your content is making a mark or not. Accordingly, you can make changes in your plans and put things into action.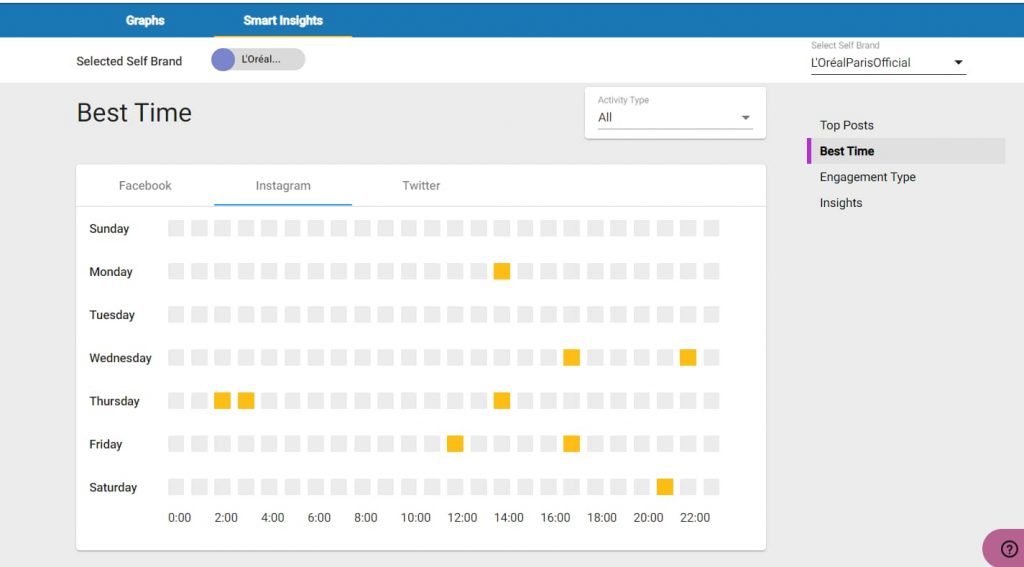 While all of these are things you must keep in mind, adopting a social media content calendar tool is the best way to put things straight. This tool can get things sorted while giving you ample time to create engaging content.
While there may be influencers wanting to share their experience, here are a few tips and tricks gathered from the experts on how to create a social media calendar.
1. Set a goal
Several influencers and marketing professionals fade away due to improper planning. It would help if you determined the purpose of posting content to your multiple social media profiles. It may increase followers, generate leads, direct people to your website, or gain visibility. Whatever the reason, it is essential to know the goal. Putting out and posting content after content without any ambition will do no good to your profiles and is simply a waste of resources.
2. Opt for a template tool
Multiple social media analytics tool like Vaizle, made a social media content calendar tools and have expertise in creating templates for your calendar. Pick one that is easy to access, edit and share with your team members. It is somewhat like a spreadsheet that will include the skeleton of what your plans are and when you intend to bring them to the public.
While each influencer or marketing professional has their own set of plans, the basics that you can include in your template are the details of the social media platforms you plan to post on, the type of content, the topic, the date and time of publishing and anything else that you deem fit.
3. Pick the right platforms
While multiple social media platforms can help you gain followers and attract the right audience, you must pick the one that directly influences them—simply reaching out through whichever medium possible isn't right. Instead, determine the type of content that you create, and only then pick the platforms that match it. Sometimes cross-promoting content on one or more platforms helps bring in added followers and views.
For example, if you post an employment-related post on YouTube, it wouldn't gain as many views as when you post the same on LinkedIn.
4. Match it to the calendar year
Keeping in mind the calendar year and posting engaging content on the important days of the year is known to attract visibility. Adding such details to your social media content calendar helps you or your team to plan in advance and come up with content that can bring in followers. This gives you ample time to allow your creative juices to flow out and develop something to help you make a mark. In addition, posting it either a few days before the event or on the day of the event can be determined by what do you plan to engage your audience with.
5. Be open to multiple post types
Simply posting informational content or personalised videos aren't something that can help bring in followers. Keep your options open and publish in multiple ways. It could be a link to an expert article or a guest blog, a post related to your business, a post to greet your audience on a holiday or an occasion, pictures and videos of campaigns and collaborations, interviews, light-hearted behind the scene pictures and videos and anything else that can allow you to bring in more and more followers and audience.
Related: Know the best post ideas for instagram for better engagement.
6. Always have a stock of content
We are humans and are bound to make mistakes or probably lag in coming up with content as scheduled. It could be a technical glitch or any other reason, and that shouldn't keep you behind from following the calendar that you have created. Such content is also called evergreen content that can be posted whenever you wish. It could also be a link to your previous posts, which can be created within minutes. People get engaged in your previous posts, especially when they are relevant and eye-catchy.
7. Refer to your database
Creating content from scratch needs a lot of effort, and it is all worth it when you make the final reveal to the public. Apart from that, there is always a shortcut to engaging your audience. You can look back into your database, pick images, videos, and other content, and create a collage.
Clip long videos, create short and relevant videos, create slideshows of photographs and images pertinent to your account, convert written content to audio files, and post relevant content to your profile. This is something that may also give you content ideas for your future plans.
Tip: Know the best tricks to do Video SEO.
8. Know the right date and time to post
Did you know that there is a specific time of the day and certain days of the week that can get you more followers and leads? Well, to tell you of it, you can always ask experts for help. Followers and your target audience have a particular time when they stay active on social media. This is when you need to put out your posts and watch out for results. Even when you create an attractive and engaging post, the wrong time will never bring attention.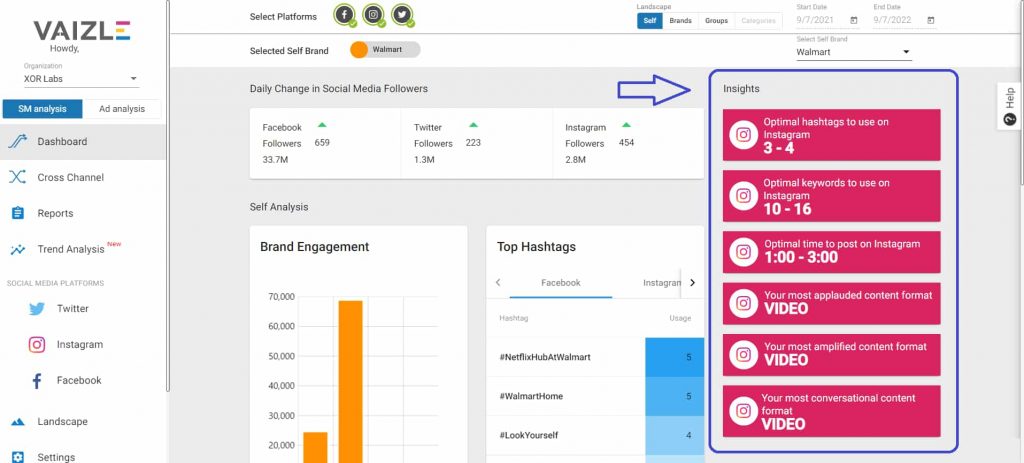 9. Monitor the results
While a social media content calendar will help you streamline your social media presence, there may be times when things do not go as planned. However, with time and experience, you are likely to learn a lot. While all of this is executed, you must monitor the results and check whether your efforts are recognised and effective results are coming in.
Any change required can always be planned and taken care of, especially when it comes to not being able to attract the right audience. Look around, check your competitors and their activities and accordingly plan things.
Conclusion
Social Media is something that is everywhere, and when you use it correctly, you are likely to bring in more and more followers to your profile. Whether you are an influencer wanting to make a mark or a representative of an organization given the task to come to the public eye, following a social media calendar will ensure that you follow a particular path and not just put out random content that isn't engaging.
Getting assistance from organisations that help out with templates for social media calendars will assure that you are on the right path and your goals are achieved.