Why You Need a Social Media Report Builder And Not a Reporting Tool
Reporting performance is indispensable for a social media agency. It's essential to build rapport and retain clients. A weekly or a monthly report stating the results of your efforts goes a long way in conveying what you did on social media had an impact.
With the rise of social media reporting tools, the task is easier. It allows the you to download analytics reports in just a few clicks.
However, the customization many tools offer does not take into account your needs.
For instance, many tools definitely let you download all the important social media metrics and graphs, but don't give you features to add your own comments.
Consequently, even after spending thousands of dollars on reporting tools, you still cannot build your own report as per your client requirements.
I have seen people download data from either Facebook Insights or a social media reporting tool and then create custom reports in Powerpoint! Would you believe that? It is one of the major challenges faced by account managers and social media marketers across the world.
It is this problem that Vaizle tried to solve. Before we even started to build the product, we talked to agencies and account managers globally. And here's what we found:
Agencies don't need a reporting tool,
they need a custom report builder
Based on the feedback, we jotted down all the essential of a report builder. And then we put those into our competitive social media analytics tool and the custom report builder.
In this blog, I tell you what those essential elements are.

Essentials of a Social Media Report Builder – Part I
White-labelling
If it isn't white-labeled, it's not from you. White-labeled reports simply mean that the report suggests itself that it was created by your agency.
White-label feature is the fundamental requirement for an agency. And that completely make sense. It doesn't just help in creating trust and credibility but gives the report an identity of your brand.
With Vaizle, you can add the logo and name of your agency in just a few seconds. 😎
Custom Report Title
Let me write down two naming options for a report title.
Title 1: "Monthly Social Media Report"
Title 2: "Facebook Videos Performance Report"
Which one creates the most context? If you're like most of the people in the world, it's the second one. ✌️
The title of a social media report is the first introduction for the client to a reporting doc. It tells the client what she should expect in it. Your report's title should communicate the complete story and add context to the report.
Most social media analytics tools don't allow you to add a custom title to the report. 😞
With Vaizle, you can add or change the report's title as per your wish. As an account manager or a social media manager, you can simply edit the title and make it more authentic and presentable.
Report Timeline
Your relationship with a client is directly proportional to how frequently you communicate. Keeping a client engaged and informed helps you improve retention rate.
When an agency manages a social media account, the client should know the campaign results on a daily, weekly, or monthly basis. However, changing the time frame to pull the analytics every day or week is a real pain. Users have to go back and forth to change the time and then download the report.
Vaizle helps users to change the timeline as many times they want in the report builder itself. Once the timeline is changed, the data will change in real-time within the report builder.
It saves you time, effort, and win over your clients every time you share a report. 🏆
Report Creator's Name
Here's a screenshot from the front page of a social media report created by Report Garden.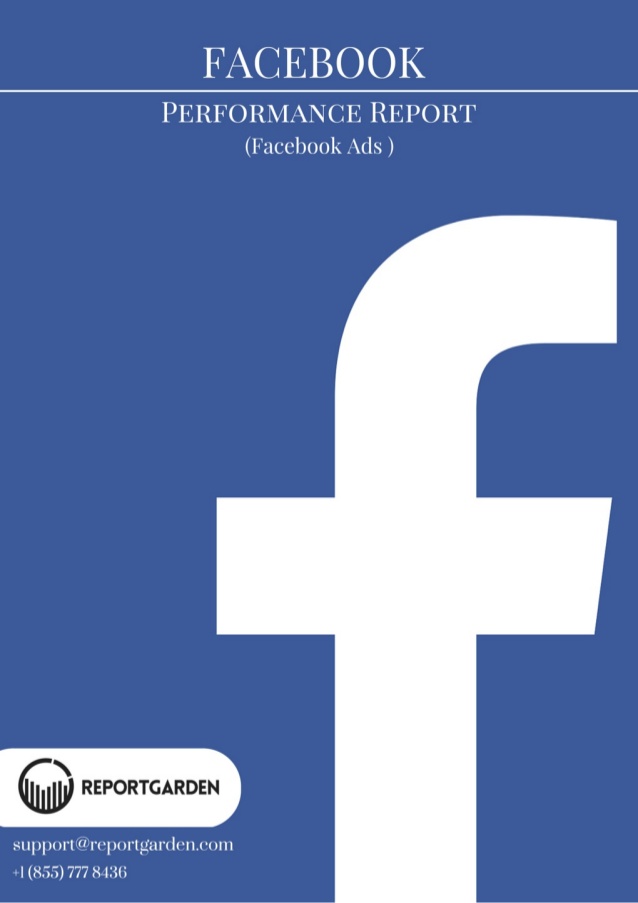 Does it tell you who created the report? I am not talking about which agency created it. I am talking about the person who created it.
Adding the name of the person who actually build the report builds trust. It could be you, someone who actually managed your client's social media campaign, or your account manager. When you mention a name on the report , the client knows exactly who is responsible.
If you don't like a person name or don't want to reveal it, you can even mention your team. Or just your agency name. The idea is the clients get to know who created the report within your agency.
This aspect is completely ignored by almost every reporting tool in the industry.
However, with Vaizle, you can add a person's name on the first page of the report.
Client's Company Name and Logo
It's obvious to mention the name your client's brand and logo in the report. Having it will simply tell your client that "we are talking about you". Naturally, it builds a sense of authenticity and connectivity.
Almost every reporting tool allows to add the company name and logo of the client, but no one allows you to create a logo portfolio. It basically means having a set of logos of all your current clients company so you can change it effortlessly as you create more reports.
If your agency is handling multiple accounts, you don't want to keep adding logos every time you create a report.
With Vaizle, you can add all your clients' logos at once and create a portfolio. Now the next time you want to create a report for a client, you can choose the required logo from your logo portfolio.

These reporting elements of a report builder makes your report presentable, authentic and sorted. It helps agencies save at least ten hours per week.
Well, we're just at the interval. There's more a report builder should have. Here's the rest of the movie.
Let's jump right in and see the second part of essential elements of a report builder.


Essentials of a Social Media Report Builder – Part II
Custom Graph Explanations
Has your client ever asked you, "Okay. I can see and read the graphs and numbers you shared. Can you tell me what it actually means?" 😕
Most of the times, the social media reports you share has all the numbers, graphs, and results but is often left unexplained.
If you understand it, does it also mean your client will? Probably, not! 🤷‍♂️
It is almost impossible to interpret and explain when you build a report with fifty graphs. Especially when you are reporting every day or every week.
With Vaizle, you won't face this problem. 🙂
Each graph in Vaizle is accompanied by an explanation. Like this 👇
You will get explanations of each graph you download. When you share your report with the client, he will understand exactly what it means.
These explanations are designed to make a standard interpretation. But don't worry, you're not stuck with already given explanations. You can fully edit and customise the explanations of each graph on your own.

Custom Notes and Comments
Let me share another screenshot from a report created from Report Garden. 👇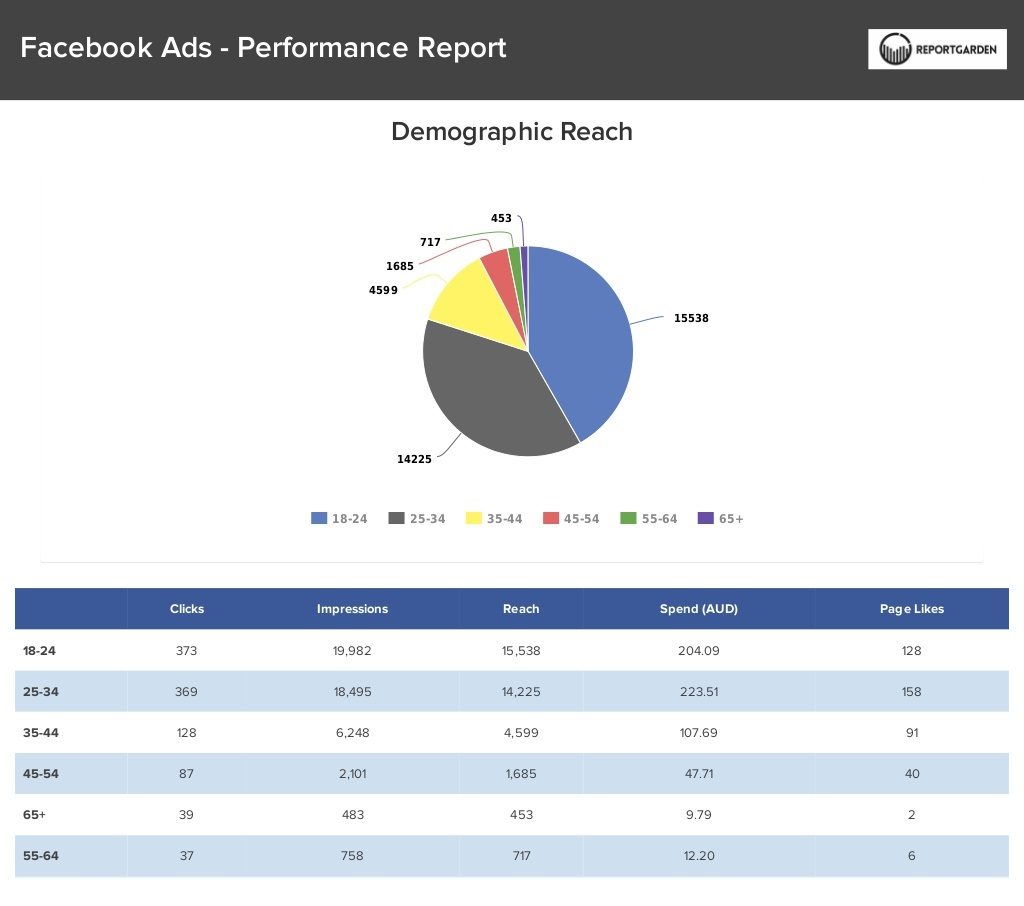 Let's say if was shared to you from an agency you had hired. What does it explain to you? Absolutely nothing.
Unless, you explain it yourself.
Most reports will not make sense unless you explain it. Unfortunately, most tools do not allow you to add your interpretation into a report.
And your report will always be incomplete without:
Your learning from the current campaign.
Comments and notes from the report.
Your future action plans to improve the performance.
Again the story comes down to create a separate document as existing reporting tools doesn't allow to add custom notes and comments in the auto-generated reports.

Vaizle resolved this limitation to empower marketers to create the reports that has insights and future action plans.
They can add custom notes, insights, notes and action plans in the report using report builder then and there. Like this 👇

Metrics Overview and Introduction
It happens so often that your client is not always familiar with social media terms and concepts. In that case, the terminology you use in a report can be confusing

And you, obviously, don't want to spend another couple of hours trying to explain everything to your client.
So what should you do? Well, nothing. With just a click, you can add a metrics overview page at the end of the report.
We designed this page specifically to bring you and your client on the same page. Now you both know what you're talking about. Isn't it an amazing feeling? 😄
You can add the intro text and metrics overview by just clicking a checkbox. All the definitions and explanations will be included in the report in less than a second.
Finally, you end up saving at least 30-minutes per client report.

Live Report Preview
We often make mistakes while creating a report. But these mistakes cost us a lot of time. To correct even a minor mistake, we have to create and download the whole report again.
But now, don't be afraid of committing mistakes, as you can check the live preview of the report. You will have the opportunity to correct your mistakes before you hit the download button.
Vaizle has been built with the feedback of marketers globally to cater every challenge that they encounter while social media analysis and reporting. It helps them not just in building, creating and customising the reports. It helps them save hours of their reporting and analysing time.
To sum this up, we have created a sample report using Rival IQ and one sample report using Vaizle. Check the shot below. 👇

As we had said, you get explanations of each graph. On one side where Rival IQ's report is full of cluttered graphs and numbers, Vaizle report has clear graphs with explanations.
At first glance of Rival IQ's report, you cannot really judge what these numbers and data make sense. But Vaizle report has insights, notes and comments to make it clear, readable and easy to understand.

Conclusion
Now next time when you want to report your social media performance to your client, you don't need a reporting tool, you need a fully-custom report builder.
So what are you waiting for?
Create your first fully-custom white-label social media report using Vaizle's Report Builder.