9 Best Social Media Benchmarking Tools That will do the Math for you
A crucial part of your social media strategy should be social media benchmarking. Evaluating how you stand against your competitors has always been a key method to create benchmarks. The same goes for social media too.
Half a decade back, you could have done it manually. A qualitative analysis would have sufficed. Social media channels were not so competitive then. It was not a crucial part of a CMO's strategy. But now, you need fast-efficient social media tools that give you actionable insights.
Tip: Find out which social media channel is best for you and why?
Social media benchmarking has become a key activity for brands and agencies. 
What is a social media benchmarking tool?
The purpose of social media benchmarking tools is to find the baseline for social media results across your industry, know how you compare, and clearly define the actions you need to take to reach the baseline and get ahead. This will allow you to differentiate yourself and improve.
A deeper look at other issues would be helpful, such as:
Reach

– how many people are taking in your competitors' content each day?

Engagement rates

– what is the level and frequency of engagement with the brand's content?

Top-performing content

– which posts and topics are engaging the most for your competitors?

Best times to post

– when does your brand's content get the most engagement?
So on and so forth. Your social media strategy can benefit from all of these clues. The social media posts of your competitors might not give you all the information you need, such as traffic to their websites. Despite this, plenty of useful data can still be used to know what to aim for. 
Here are the 9 best social media free benchmarking tools that will help you to monitor the social media activity within your industry and make social media benchmarking easy enough.

You can start by using these social media benchmarking tools in 2023 if you haven't caught up.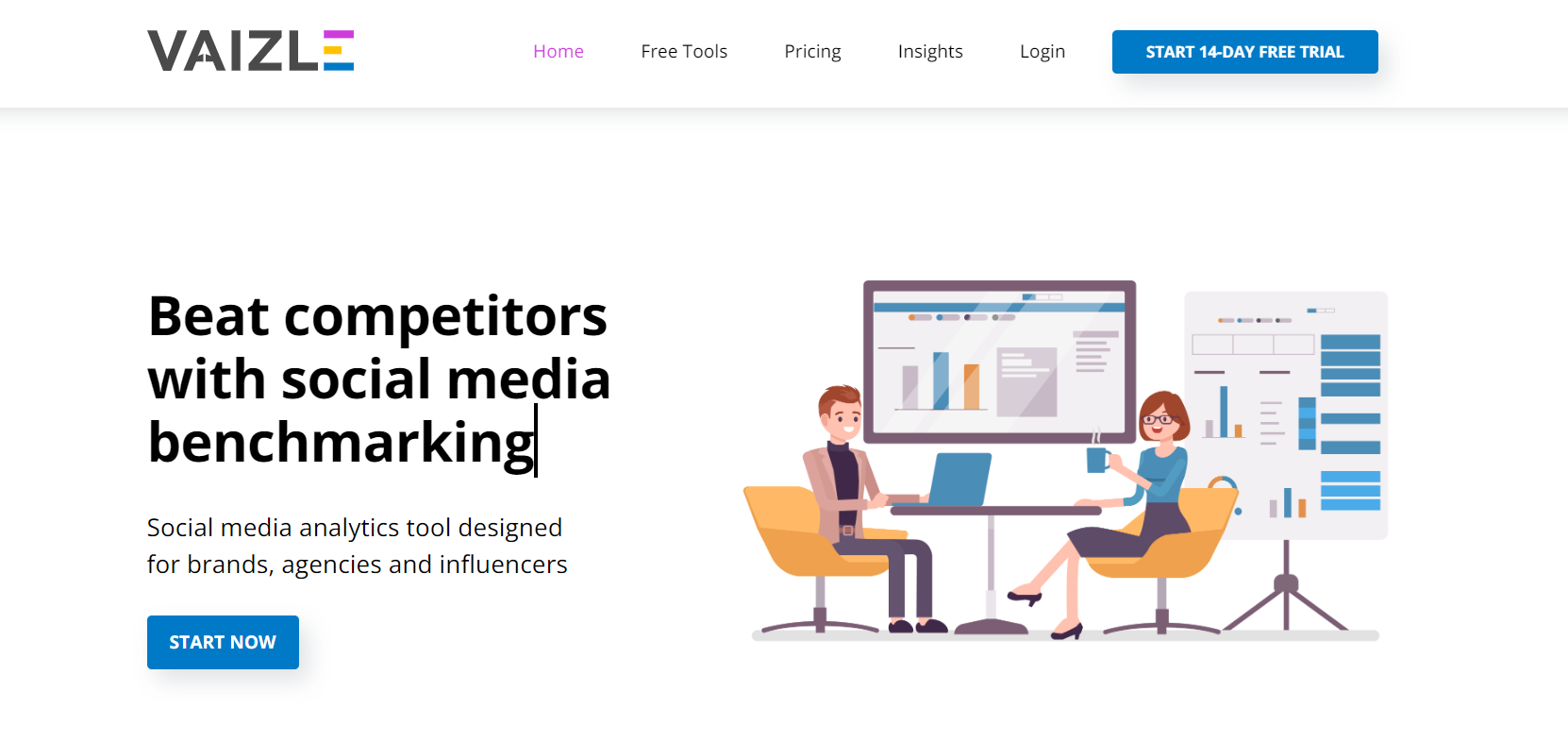 Unlike most social media free benchmarking tools, Vaizle brings a fresh perspective to social media competitive analysis with actionable insights. It doesn't only offer pie charts, bar graphs, and line graphs, but it also tells you what they mean.
If you have used other tools to analyze data, you will know instantly that Vaizle is faster. It hardly takes a few seconds to fetch and populate your data in graphs and charts. 
The best part is that you can even use it on our mobile! 
It covers Facebook analytics, Twitter competitor analytics, and Instagram analytics as well as facebook ads analysis.
Vaizle offers a variety of features to help you analyze your brand's performance on social media and make better marketing decisions.
Its pricing is probably the lowest in the industry with the Regular plan starting at $39/month and a Smart Plan which is $99/month. Each plan comes with a 7-day Free trial. 

2. SocialBakers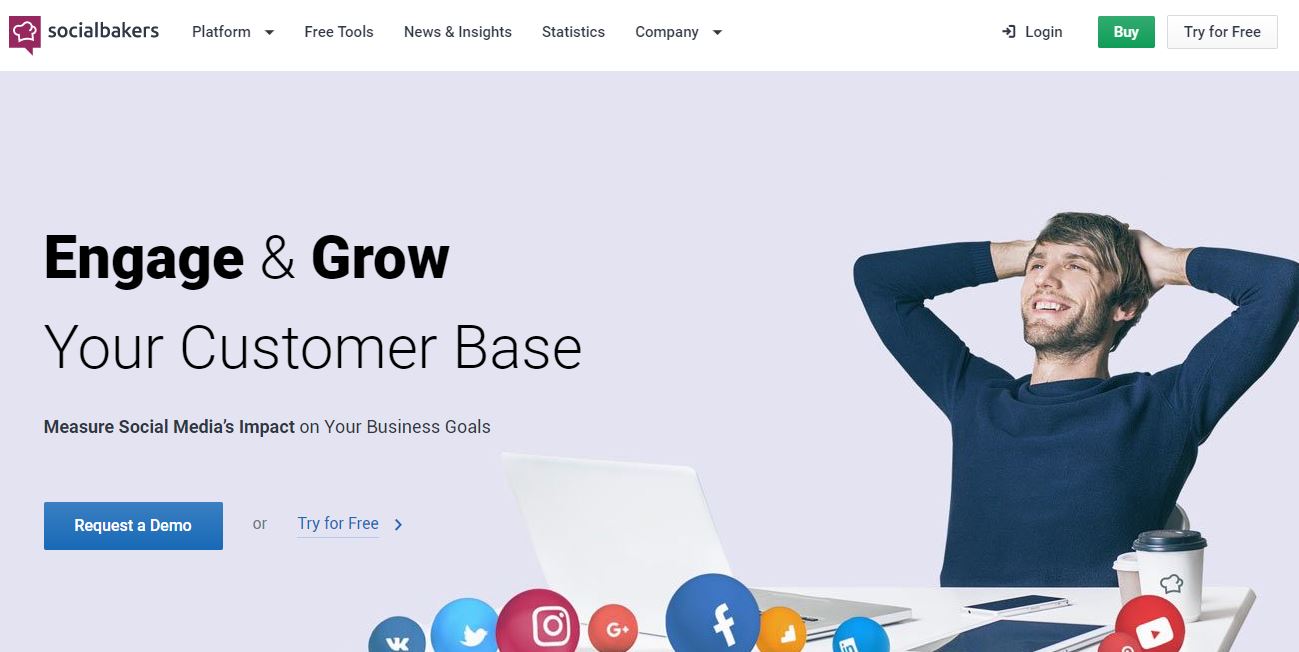 With a rumored turnover of around $40 million, SocialBakers are the industry leader.
Its competitive analysis tools cover both organic and paid social performance. Considered the best social media tool, it has the following features:
Video benchmarking capabilities and helps you break down ad performance based on region, country, and industry. It's the most powerful social media benchmarking tool you will come across in 2022.

It covers almost all major social media channels: Facebook, Twitter, YouTube, Instagram, LinkedIn, Google+, and Pinterest.

Social listening tools to keep tabs on social media.

Track all your social media analytics and monitor your top-performing messages, media, and posts.
Pricing
You can take a 14-day free SocialBakers trial without using a credit card. However, its cost is slightly on the upper side. Its lowest pricing starts at $200 per month for 10 profiles if you pay monthly with an annual subscription.
3. Unmetric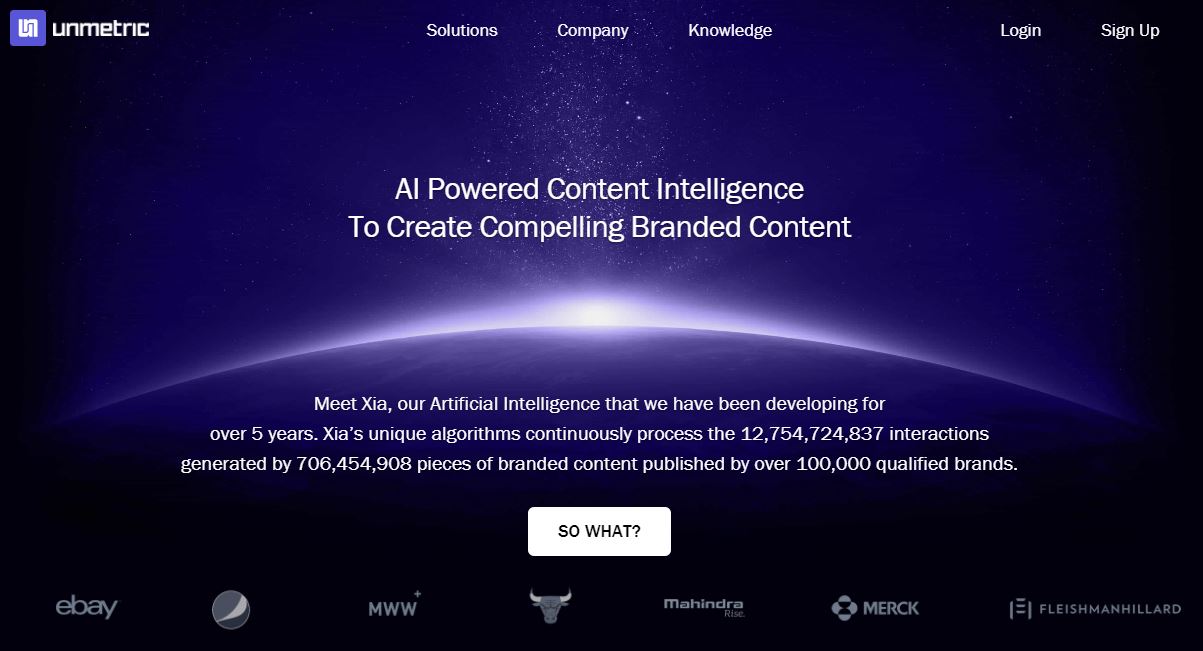 Although Unmetric positions itself as an 'AI-powered content intelligence' tool, it comes along with a powerful social media competitive analysis tool. Its competitive analysis mainly focuses on helping brands create better content by learning from competitors. Its best features include 
Charts and graphs for reach, exposure, activity, and contributors.

Analyze how your posts perform on Twitter, Facebook, and Instagram, determining what's working versus what needs fixing.

Analyse both paid and organic conversations.

Option to allow multiple users to access the benchmarks. 
Unmetric Pricing
It offers three plans: Consumer Intelligence, Social Media Management, and Full suite. The cost of each plan is customized based on the right solution for you. However, Unmetric has an Essentials package starting from $108.00/month that lets you schedule content, engage with customers, and measure your social impact but no competitive benchmarking.
4. quintly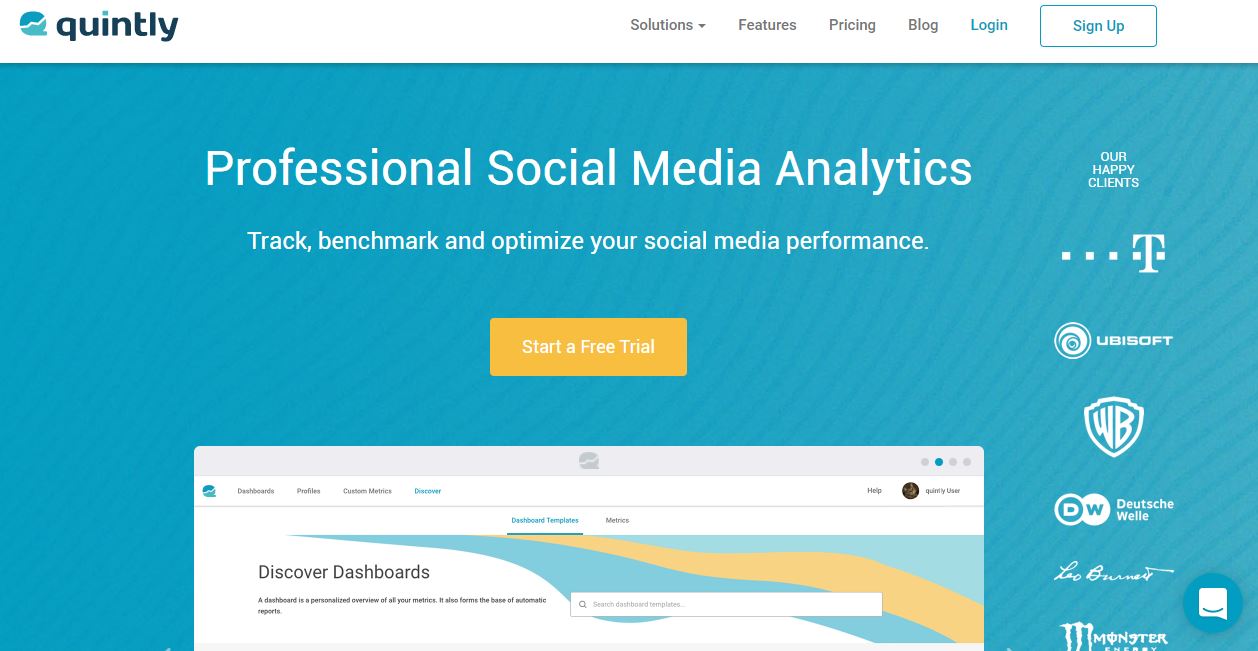 quintly (it's not a typo, that's how they write their brand name) is one of those tools which are positioning themselves as a social media competitive benchmarking tool. In terms of user experience, this is one of the best with a clean view and design. Its salient features include:
More than 350 metrics relating to social media activity.

Customizable dashboard so you can arrange all

relevant social media KPIs

as per your requirement.

It offers a unique fan distribution model, key metrics radar, and other innovative

insightful social media graphs

.

Benchmark your channels against each other, and gain comparative insight.

Automate custom reports that can be shared with team mates and clients securely.
Pricing
Its pricing is comparable to that of SocialBakers but its higher plans cost lesser. quintly offers a 14-day free trial without a credit card. And then its minimum plan starts at $315 with a yearly subscription.
5. Brand Watch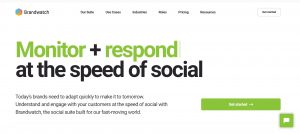 Although social media competitive analysis is not the only part of Brandwatch, it offers detailed analysis. Its social analytics features help you measure and benchmark your social performance against competitors. What makes it one of the best social media benchmarking tool are the following features:
Cross-channel solution

gives marketers the tools necessary to report across all channels quickly.

Collaborative content calendar to channels, teams, workflows, approvals, and campaigns at a single place

Smart, real-time alerts to monitor emerging threats across all your social channels

Connect all of your social networks to engage customers and prospects.

AI technology to discover new trends to make timely and smarter decisions.
Pricing
Brandwatch has a choice from their full product suite and social for small businesses. The essentials pack at $108.00/month, lets you measure and analyze your performance across channels while also planning and scheduling your social media posts. Competitive analysis is offered only in the full suites which can start from anything as much as $1000.
6. Rival IQ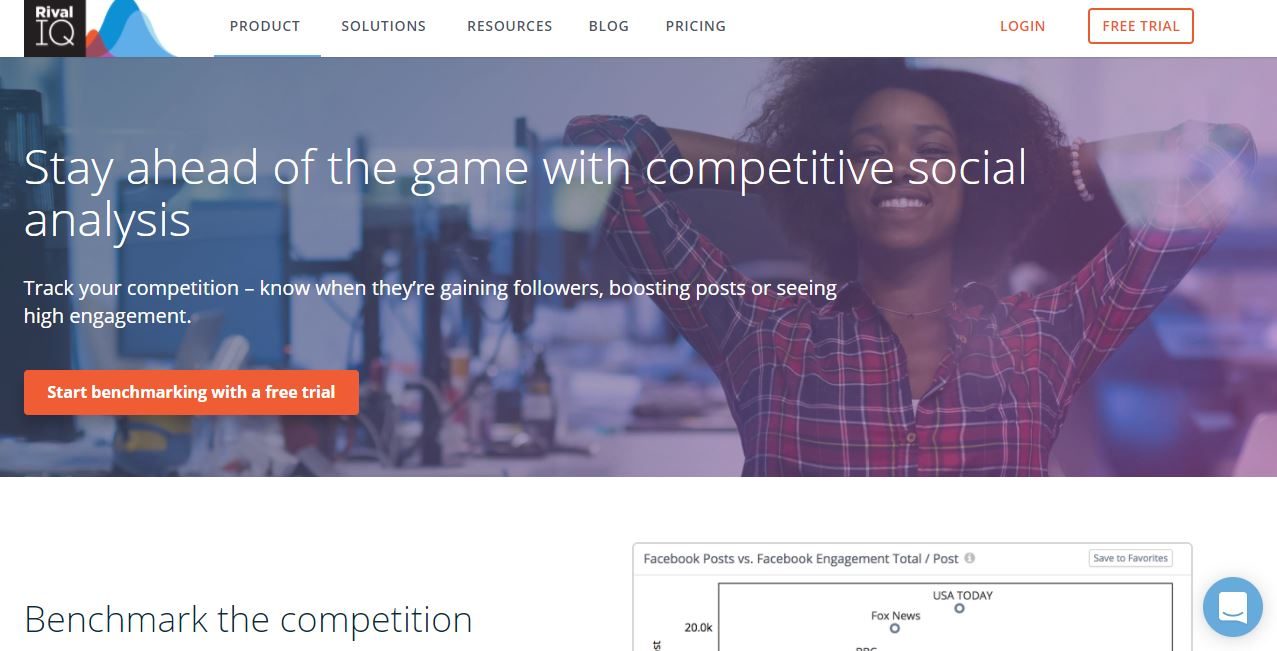 Rival IQ is a complete social media benchmarking tool. Like qunitly, Rival IQ also positions itself as the best social media benchmarking tool. 
Standard competitive analysis features help you know the posts which were put on paid promotion. Since there's no sure shot method to do so, Rival IQ gives this info as a probability.

It gives a free benchmarking report covering key social media metrics for six industries: media, higher education, non-profits, food & beverage, fashion, and health and beauty.

Custom reports for social reporting to measure and present metrics and insights from your social.

Boosted Post Detection for any increase in competitors' engagement rates.
Pricing
Rival IQ offers a 7-day free trial. Then its minimum plan starts at $199 per month in which you get ten companies to benchmark with six months of data history. Higher plans are priced at $279 and $439 in which you get twenty companies with 12 months of data history and forty companies with 24 months of data history respectively.
7. Agorapulse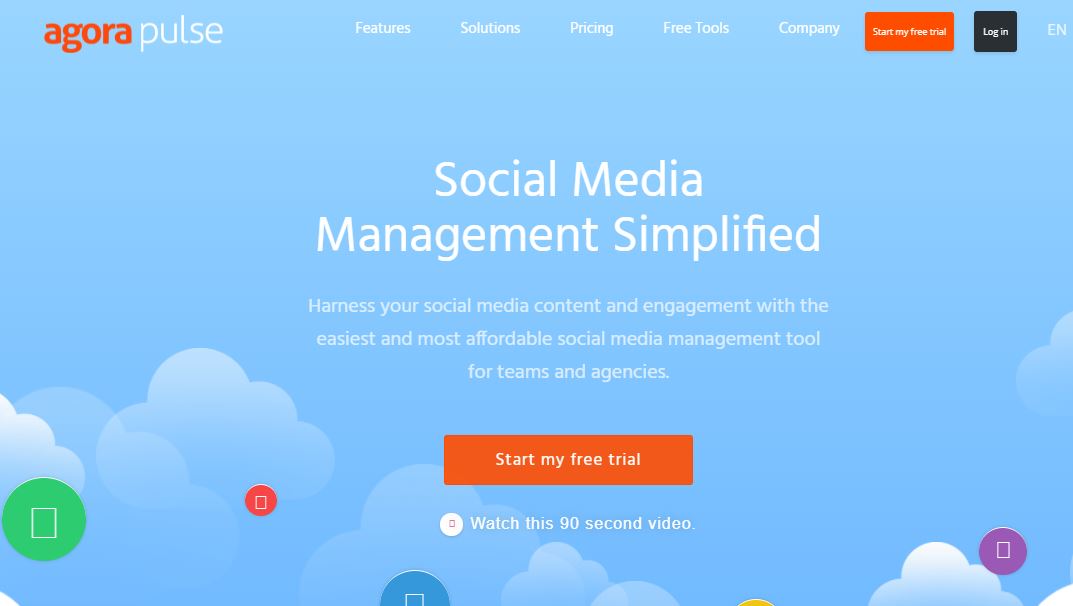 Like all the other tools discussed above, Agorapulse is more suited and positioned as the best social media benchmarking tool. 
It's also a social media planning tool, but the insight it can provide makes it a powerful solution with the following features:
Track conversations about your brand and later use reporting and analytics to decipher the impact of your social media marketing efforts. 

With Agorapulse, you can find the best time to publish your content based on historical content performance.

Use hashtag

reports to determine which tags and

which content are driving the most engagement

, and track your clicks. and reveal results for and reach (paid and organic).

Among its listening and monitoring features, you can also perform competitive analysis–but only for Facebook and Twitter.
Agorapulse Pricing
Agorapulse allows for free with a 30-day trial with no credit card required. With its lowest plan, priced at $79 per month, you can do one competitor analysis against your competitor. It's not exhaustive and thorough like that of other tools. It's suited for small and local businesses looking to improve their social performance.
BuzzSumo is a great tool for gaining insight into the content that resonates most with your audience. It also helps you create engaging content and keep track of what your competitors are doing with the following features:
Its brand monitoring solutions help you stay ahead of topics that resonate with your audience.
BuzzSumo lets you analyze what content works best by topic and competitors.
BuzzSumo's Competitive Research gives you insight into what type of content gets the most traction for your competitors, the networks they're successful on, who they share their content with, and more.
It's a comprehensive tool that offers a variety of solutions for tracking your social and even SEO footprint.
Through its competitive analysis, you can identify market trends and filter all the noise.
BuzzSumo Pricing
It offers a 30-day FREE trial. BuzzSumo offers a Free plan that has limited features. It has 3 other subscription pricing models with PRO at $99/month that works best for small start-ups and freelancers on a limited budget. Agencies and marketing teams can also opt for bigger plans from PLUS which is $179/month or LARGE which comes at $299/month, depending upon the team size and usage.
9. Talkwalker Analytics
Talkwalker allows you to consolidate all your social media data without logging in and out of different tools. Basically, just add different social media profiles to your dashboard and start measuring the metrics that matter to you.
Not only can it be used to track your own performance, but it can also be used to analyze your competitors' metrics. This allows you to draw valuable conclusions and make informed changes to your social media marketing strategy.
One of the notable features is the ability to monitor engagement for up to two years and reach out to blogs, forums, news websites, and social media platforms.
To make all this information easier to digest, you can filter and sort the results by various criteria, such as location or sentiment analysis.
Deep social listening at scale that allows you to monitor every customer signal across text, video, image, audio.
Talkwalker Pricing
Talkwalker comes with price ranges suitable for global businesses of all sizes – from startups to Fortune 500. They provide customized pricing plans with tailored quotes that'll suit your specific challenges and needs. What makes their plans attractive is professional onboarding and ongoing online training to get you started quickly.
Final Thoughts
To stand out from the fierce competition, you're going to need all the ninja-class tools possible to monitor every move of your competitors and stay one step ahead.
This list of best social media free benchmarking tools for 2022 mentioned above can help you with all that. Based on what best suits your needs and budget, you can now choose a social media benchmarking tool to improve your social media performance.
We'd love to help you analyze your social media performance once you've discovered all your options.