Facebook Ads Updates For 2023
It's that time of the year again!
This is the moment to refresh, revise and retarget your Facebook Ads Strategy for 2023 with the latest updates.
This year is going to be an amazing year for marketers (we can feel it!).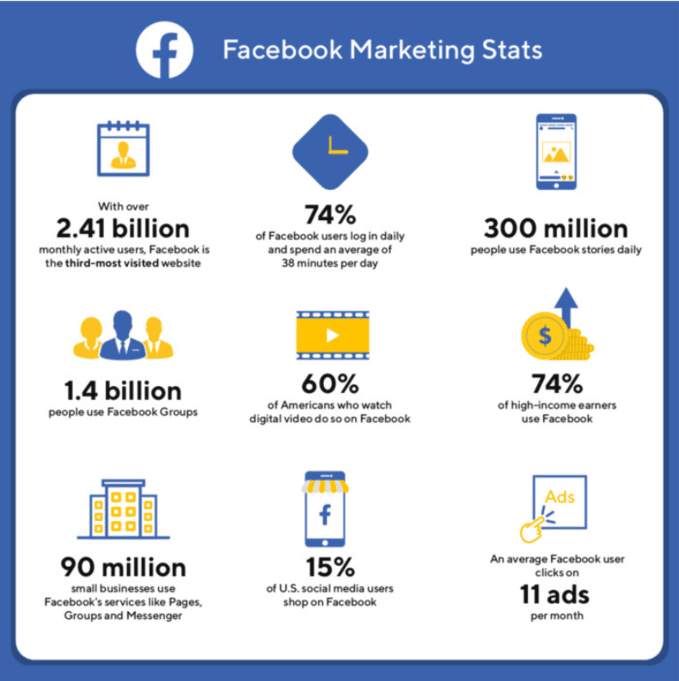 Currently, the Facebook ads platform offers the following:
6 primary ad format
1300+ targeting options
11 main objectives
Now imagine the potential and the capability of this incredible ad platform for your business!
Keep yourself one step ahead of the curve in 2023 with these latest Facebook ads updates.
With over 2.85 active users every month, it would be utter stupidity to miss this golden shot to boost your business immensely.
2023 Facebook Ads Latest Updates
Organic Marketing Is Going To Be At The Top Of The Funnel
Facebook wants its News Feed to inform and entertain users. Even if you have 10k fans, you must rethink Facebook's organic marketing.
The purpose of the organic marketing strategy on Facebook is to drive brand awareness and discovery. And to do the same, you need to keep the engagement levels of your page high.
How do you do it?
Take your users behind the scenes with a picture. Repurpose your blog post into Facebook videos. Give your users something that they have never experienced from your brand.
As per statistics , 47% of buyers on Facebook contacted a sales rep after engaging with their content at least 3 -5 times.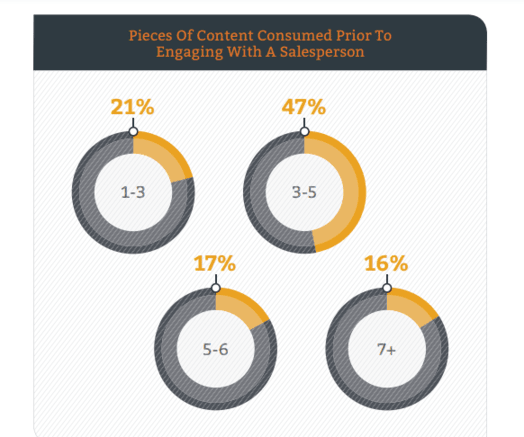 This means to stay on top of the mind of your audiences, you need to add value to their life. If you can use this Facebook ads new update strategically, your brand will be of great success.
Does it mean you don't advertise links to your product page? Certainly, you do, but you need to gamify the experience with special discounts and coupons once in a while.
Facebook Ads Are Getting Expensive
Be it any social media platform – businesses are obsessed with reaching their target audiences through them.
Obviously, the competition is cutthroat, and the organic reach of brands is plunging. Nevertheless, content marketers and advertisers have no issues taking advantage of paid advertising features on Facebook.
As more and more businesses are jumpstarting their Facebook advertising campaigns and other mediums – the cost of publishing ads is certainly going to skyrocket.
If you are still not on the bandwagon, start your Facebook ads to get conversions and sales for your products today. And this Facebook ads update should take you one step ahead.
Facebook Removed A lot Of Targeting Options
Facebook has decided to take a major step and has started the process of removing certain ad targeting options.
So if you have been really successful with Facebook ad targeting in the past, it's time to rethink it because the targeting option may not be available anymore.
To further clarify this cloud among marketers, Facebook said that 
"The interest targeting options they are removing are not based on people's physical characteristics or personal attributes..
but rather with people's interaction with the content on their platform."
The most alarming news for marketers with new Facebook updates has been the removal of the volume of targeting options.
It's going to be challenging, but you will certainly fall into place.
Facebook Is Widening Consumers' Ad Control
Yes, Facebook is updating its targeting options in 2023, but at the same time, they confessed that "people will still see ad content that they aren't interested in…."
This opens another new challenge for Facebook, and they are working on expanding the control that allows people the option to see fewer ads and certain types of content.
Currently, Facebook users can opt to view fewer ads centered around politics, pets, parenting, and alcohol. 
But Facebook also mentioned that from next year, they would be giving people control over the types of ads related to gambling, and weight loss, among others.
So if you are a part of any of this industry, this Facebook ads algorithm update should be your siren, and you should take steps to:
Figure out how to navigate and work with these updates in your advertising.
Explore new advertising channels other than Facebook. It's not good to put all eggs in one basket.
 Facebook ads have never been easy. And with the new Facebook ads update everything may seem a little bit hazy initially.
The good news is: You have the Vaizle social media tool to navigate through these new Facebook seamlessly. Track, measure, tweak and update your Facebook ad campaigns from a single dashboard and analyze your facebook ad account. Find out which ad campaign is receiving the most engagement, which hashtags are getting used, and what people are talking about your brand – all you can do with Vaizle. 
Summing Up
If you've made it here, you are all set to take hold of your Facebook marketing with these Facebook ads latest updates. Though for some advertisers, these updates may seem like a hard pill to swallow. But don't lose sight of the fact that Facebook holds billions of users who spend multiple hours on this platform each day. So there lie tremendous opportunities to capture the attention of prospective clients on the platform.