9 Facebook Ad Mistakes that May be Damaging your RoI
I can't help but remember in multiple ways I lost money in Facebook Ads when I had started my career. There were too many pitfalls, too many Facebook Ad mistakes I could make, and I did almost all of them, if not all.
If you're reading this, I am assuming either you made a mistake already or you want to create a checklist of Don'ts when you create your first Facebook ad campaign.
So here are nine Facebook Ad mistakes that you must avoid unless RoI doesn't matter to you.
1. Avoiding split tests
Most people's attitude towards testing can almost be compared with attitude towards insurance. You don't want to pay the premium. It feels like a loss. You are spending something and not expecting a return immediately. You are spending because you want to learn.
That's why most people either want to rush through tests or not do them at all.
Here's the key.
The cost of NOT spending money on split tests is always high!
Try scaling a campaign or running a full-fledged Facebook ads campaign without tests and you'll see what I mean.
Facebook Ads Manager offers a native feature to test five advertising variables. Here is what you can test with a Facebook split test:
Creative
Delivery optimization
Audience
Placement, and
Combination of any two variable
Running split tests will ensure that you are confident about the creative or placement or audience when you try scaling your Facebook Ads campaign.

2. Not installing Facebook Pixel on all web assets
Sometimes you have a web asset with a subdomain or a different domain where you are probably getting tons of traffic.
For instance, the blog post you're reading right now is hosted on insights.vaizle.com and not at vaizle.com
You want to track visitors on every subdomain if you want to retarget your visitors. There are many websites which are not able to do so.
For instance, this blog post doesn't have a Facebook pixel 👇🏽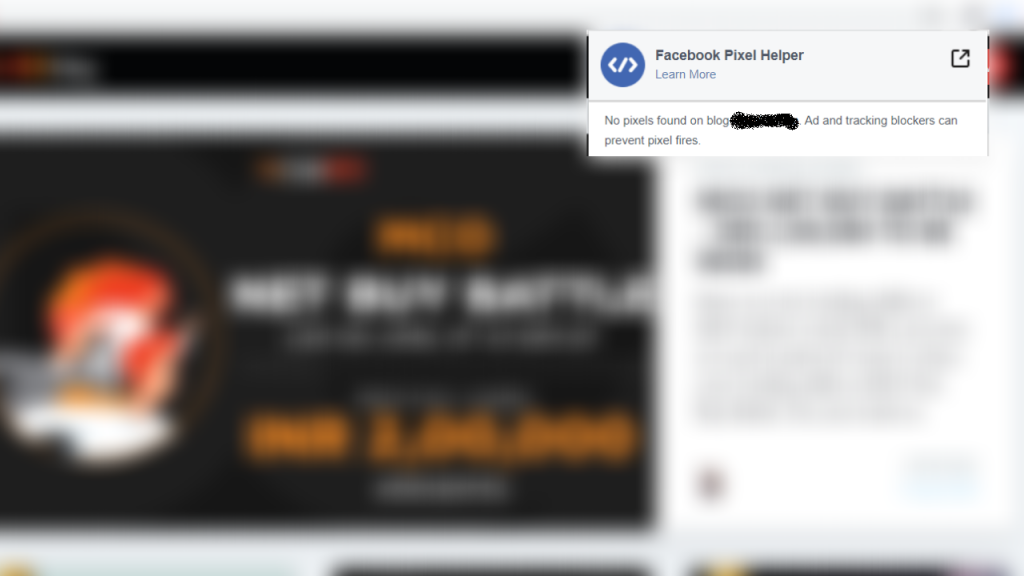 It's also because of the technology. They are using a Medium blog which doesn't allow you to add any tracking code or retargeting pixels.
3. Not tracking all user actions using FB pixel
I was talking to a prospect (who eventually became a client) who was spending $30,000 per month on Facebook Ads. When I asked him what his biggest pain of running Facebook Ads was, he mentioned, "Getting new users!"
So I asked him, "Are you tracking new sign ups from Facebook Ads?"
He said, "Of course. What else are Purchase conversions for."
But Purchases can be from an old customer too.
He didn't realize until I told him that a purchase event fire is not tracking new user sign ups.
The point is, your custom business needs custom conversions.
Still, there are multiple events that you can and should track if you want to make your retargeting campaigns highly contextual.
Here are four user actions I highly recommend to setup:
Scroll Tracking
External Link Clicks
Time Spent on Website
Image Clicks (if you have clickable images on your ecommerce pages)

4. Not building (highly) segmented audience
The best targeting is retargeting.
And the best retargeting happens when you segment your audience well and show them contextual ads.
Let me put this in perspective with a small example.
Let's say you want to retarget people based on action: people who added products in the cart and people who visited your product pages.
Now if you just retarget people who visited your website in the last 60 days or 180 days and show them on generic ad, your campaign and branding is ruined.
Why?
For the simple reason that the person who visited your website in the last 24 hours has totally different intent than a person who visited, let's say, 4 weeks back. While an offer might be a great ad for the former, a product video might be great for the latter.
The point is: create highly segmented audiences.
There's only one catch: in my experience this works well when you have at least half a million and preferably over a million monthly visitors on your website.
5. Not spending on branding campaigns
I see many entrepreneurs, especially from B2B businesses, shying away from running branding ads.
The common reasoning goes like this:
"We're too small for this and it doesn't give RoI."
Let me rephrase it with what they actually mean:
"We want to focus on immediate RoI"
But here's a question for you, if your sales cycle is 6 weeks or 16 weeks or even more, what's the point of focusing on immediate RoI.
LinkedIn created this amazing piece of content on why you shouldn't focus on measuring RoI on ads too quickly. Of course it's from a LinkedIn perspective, but the concept holds for Facebook Ads too. In fact, holds true even for B2C companies. The essence of this research is:
"Digital marketers are measuring ROI too quickly, often within the first month of the campaign"
When you're spending on branding campaigns, ROI will not be quick.
In the last one year, I have spent heavily on branding campaigns for my clients and given them over 10x growth. You just need to see how you fit branding ads into your broader campaigns.
6. Not spending 'enough' in individual ad sets
Facebook Ads work because there are extremely intelligent algorithms at play.
When your campaign starts spending, Facebook algorithm starts learning who the right people to show your ads to are. The best (and probably the only way) to make an algorithm learn quickly is by feeding it huge data.
By spending more on ad sets, you achieve this. You pay more to Facebook, so that it shows ads to more people, and eventually its algorithm learns quickly. Facebook says it usually takes 50 conversions from an ad set for a complete 'learning'. (The green 'Learning' sign you see next to an ad set name).
If you are not spending enough on these ads sets to hit this number, your algorithm doesn't learn quickly. Eventually, you end up paying more.
7. Not updating ads
Have you looked at billboards around you? It's not that they display ads from different brands. Every brand keeps updating their creative and message in the ad.
The same goes with Facebook Ads too.
Imagine seeing one ad over and over again in your NewsFeed.
It's highly advisable to have ads in retargeting campaigns different from the campaigns you are running for cold audiences. This not only allows you to customize your messages but also makes your ads more contextual.
Running one ad over and over again decreases its impact in Facebook Ads what people in the industry often call "Ad Fatigue". Traditionally known in the industry as "creative fatigue".
What is Creative Fatigue?
Creative fatigue is a situation where an audience has seen the same ad too many times and no longer responds

8. Not responding to comments on the ads
Or even worse, deleting all the negative comments!
On any of your Facebook post, in fact any of your social media post, you can receive only following type of comments:
Encouraging and positive: "That's a great product" or "Wow! I'd love to have it".
Asking for more info: "How long does it take you to ship that" or "Can I talk to someone in your team before ordering"
Negative rant from prospects: "Very expensive" or "It's overpriced"
Negative rant from customers: "Your customer service sucks" or "It's been 18 days and I haven't received my order yet"
Spammers: "Hello good morning" or "Call 0987654321 if you want to make money online" (I know it's frustrating, isn't it?)
Tags: A user tagging his friends or someone he knows who might want to look at your ad (These are the comments you want on your ads)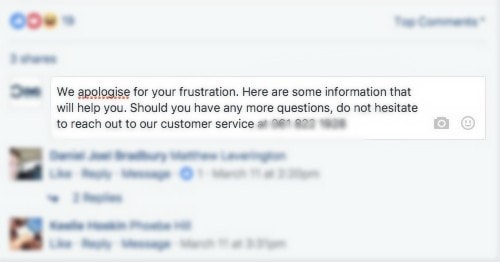 What should you do?
Ideally, you should be responding to every single of them except the spammers!
Why?
Because everytime you respond to your ad, it achieves two feats for you:
Builds trust with your audience: Responding to your audience makes you look authentic. If you're a new brand, you would want to respond to every single comment.
Builds trust with Facebook: Responding to comments gives signal to Facebook that the page is authentic. Facebook takes positive responses into account and ensures your ads reach is higher. High negative comments and feedback can hurt the reach of your ads.
We have personally seen that the ROAS on ad accounts with responses on comments is better than the ones that don't.
9. Not creating an exclusion list
You don't want to show all your Facebook ads to all the people all the time.
There are certain people for which your ads won't be ideal.
For a starter, you don't want your conversion or sales ads to be seen by your current customers. You're either wasting money there or making a negative impact (for instance, when you see a price offer in an ad but you're paying more than that).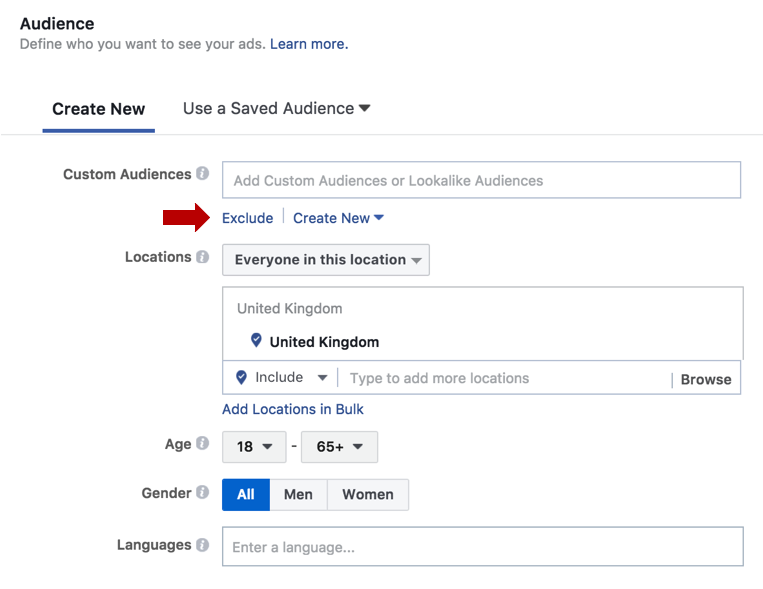 You always must create a list of people which you don't want to show your specific ads.
It's called an exclusion list.
This ensures that you save cost by not showing your ads to people who are not meant to see it.
Conclusion
Running Facebook Ads, like on any other advertising platform, is a skill. It takes time and experience to uncover the areas where you can make mistakes. I remember my tryst with Facebook Ads in the initial days and all the mistakes that I made. And how I learnt with time to not repeat them.
What was your experience like? If you have any interesting story to tell, please feel free to write to me at siddharth@vaizle.com or add it in the comments. I'd be happy to add your inputs in this blog post.