8 Free Instagram Tools To Unlock Your Creative Potential
Running an Instagram channel, by its very nature, requires too much effort. Planning content, creating it, then posting it, always looking for inspiration, finding similar pages to repost content, and checking the performance of your Instagram activity.
It's not one person's job. The most popular Instagram channels require teams to manage them.
But what if you want to do it all alone? If your own team is short of manpower and you need to do most of it on your own?
Luckily, in 2020, you have now powerful free instagram tools that will not only empower you but propel you ahead and unlock your creative potential.
Here are 8 awesome Instagram tools all available for at your favourite cost: $0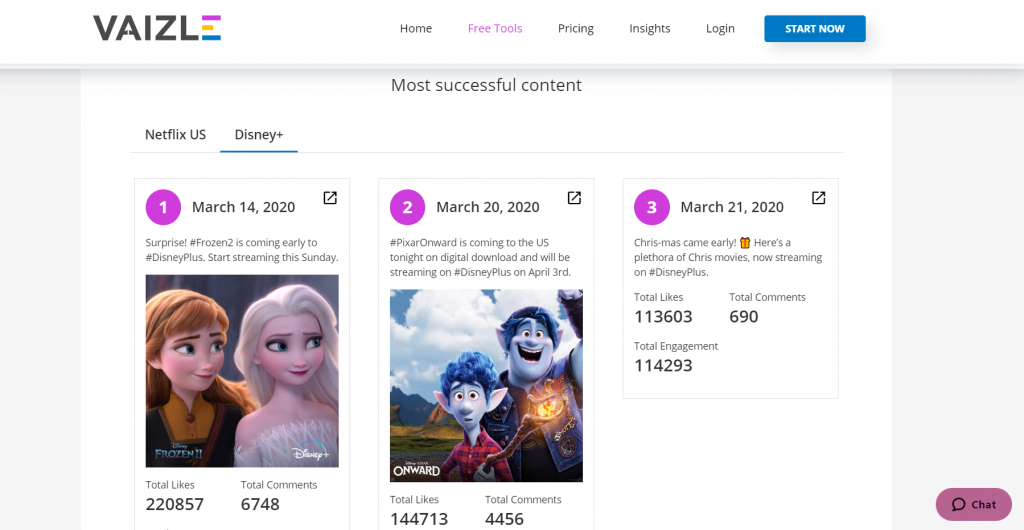 Vaizle offers a free Instagram analytics tool that allows you to do competitive analysis, find inspiration for new content, and see your monthly Instagram performance.
All you have to do is enter the link of your Instagram channel and your competitor's.
In the next few seconds, you will see a new page with a comparison of your social media performance against your competitor.
You will data for the last 30 days performance for following metrics:
Brand Activity
Engagement and its breakdown into likes and comments
Most successful client
Overall, it's a great tool to perform a quick social media audit when it comes to Instagram.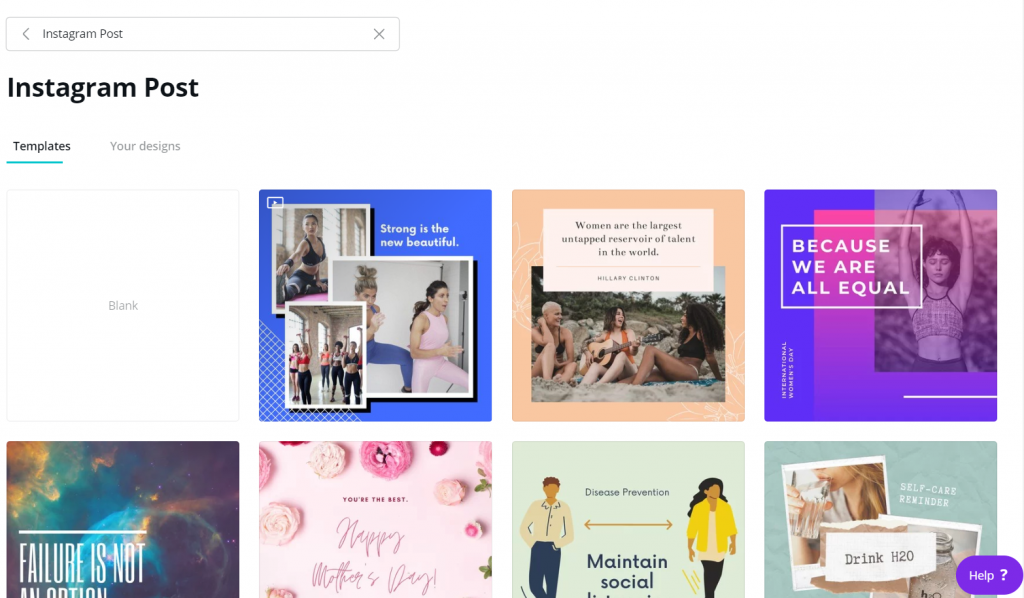 This one is my personal favorite. Canva is widely popular among entrepreneurs and startups as a design tool.
You can create Instagram posts and Instagram stories using its free templates in a few minutes. You can use frames, colors, images, illustrations, and icons within it to create stunning Instagram posts. Then you can download it in the format you want or share it on Instagram via Canva itself.
It might look daunting at first for non-designers, but I am confident you will be a pro if you just spend a week with it.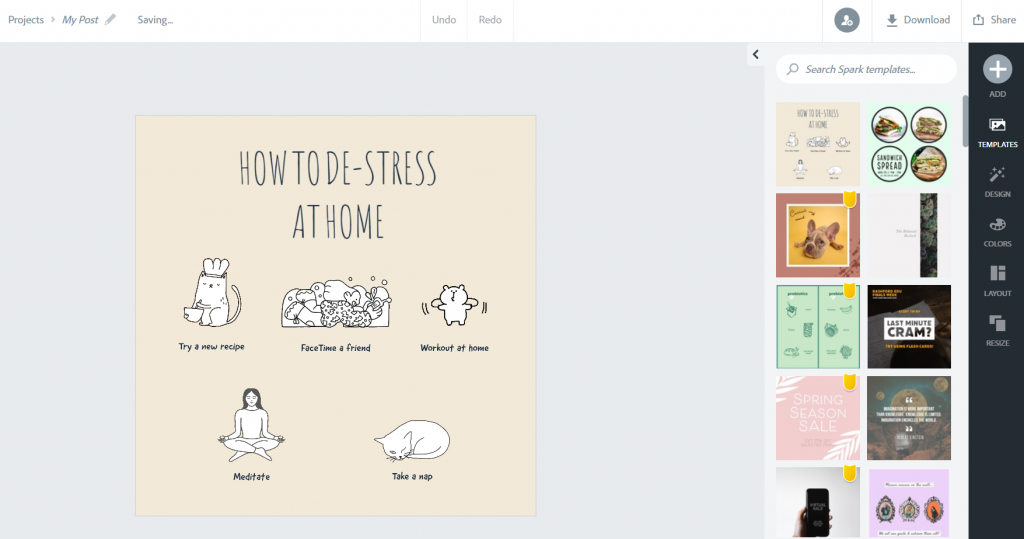 Adobe Spark, although less powerful, is almost similar to Canva. Like Canva, it allows you to create Instagram posts and stories quickly using templates. It has a text editor and a huge image repository to turn your ideas into IG posts.
On the plus side, you can even create and edit short videos in Adobe Spark. And yes, that part is free too.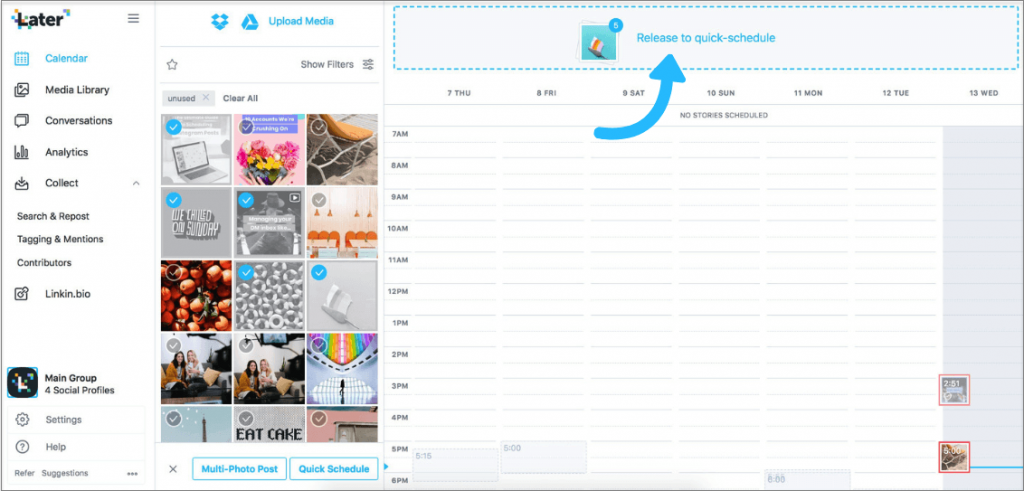 Later is an Instagram scheduling and analytics tool. Although it allows you to post on Facebook, Twitter, and Pinterest as well, initially, Later was designed only for Instagram. And you will notice that once you start using it. It has a clean yet powerful interface that makes scheduling posts on Instagram a breeze.
It offers a free plan that allows 1 profile per social media platform (Instagram, Facebook, Twitter, and Pinterest) and 30 posts per social platform.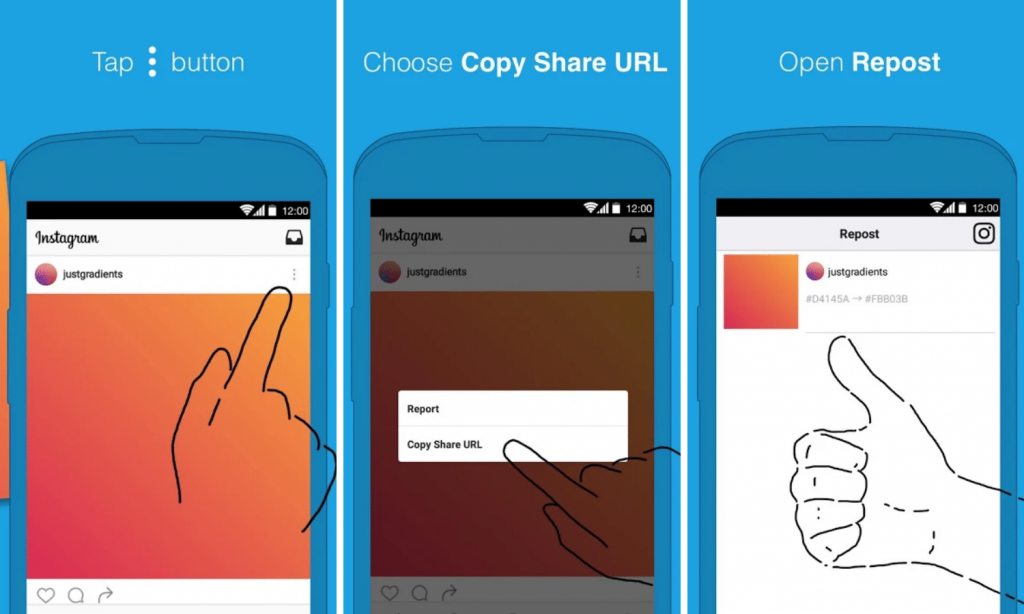 Many Instagram channels share the content from other people. Classic 80:20 rule. Create 20% content yourself and source 80% of it.
However, sharing on Instagram is peculiar. While on Facebook or Twitter, all you need to do is tap the share button, on Instagram you can only share a post in story. And not in your profile.
To do that, Repost is your friend.
All you have to do is download its free Android app or iPhone app. And then follow three simple steps.
Copy the URL of the post
Go to Repost, and then
Share it on your own profile.
The best part of Repost is, and probably why most Instagrammers use it, it allows you to share along with credits to the original creator.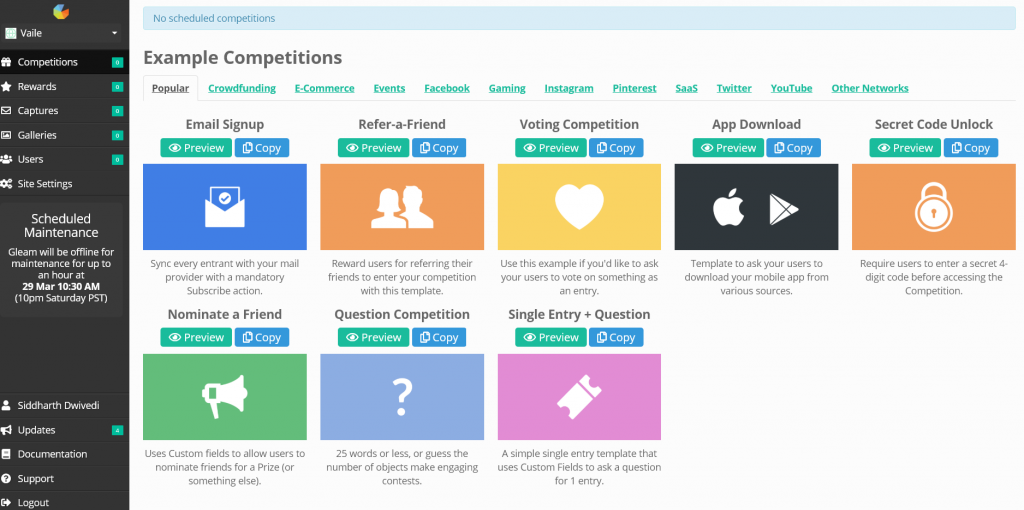 Instagram is a great place to run contests. If you have run one, you'd know it's challenging. Plus, the technicalities of moderation, curation, and choosing a winner can get messy.
Gleam allows you to run hashtags contests on Instagram. For free, yes.
Although not all features are available in the free plan, I have personally used it to run interesting contests.
It allows you to run unlimited Instagram contests with unlimited entries. However, you can only have up to 10 winners per campaign.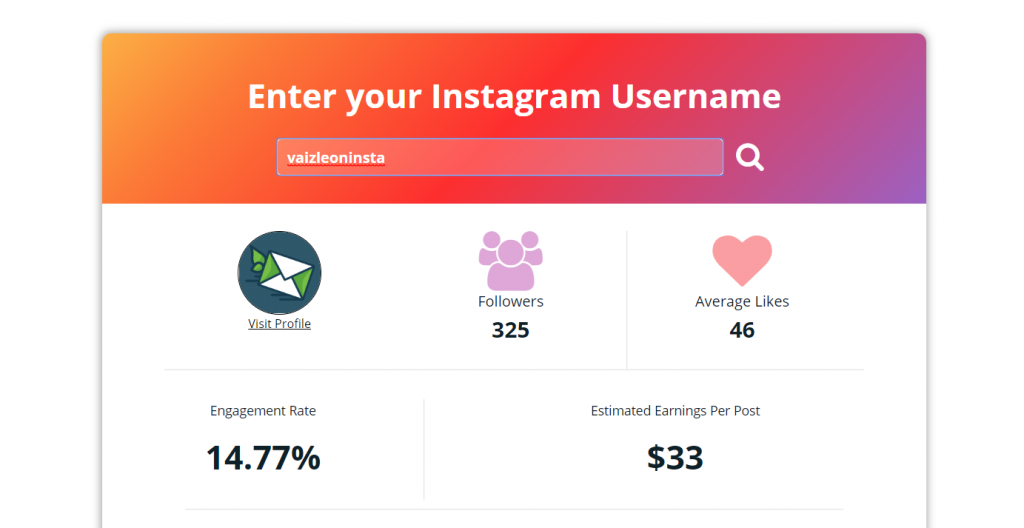 Ninja Outreach is an Instagram and YouTube influencer research and analysis platform. You can find business profiles, influencers, and their emails and filter through them to find the one that captures your target audience's attention.
It offers a free Instagram influencer earnings Calculator.
With this tool, you can calculate the estimated cost you should pay to an influencer for a post. It uses audience size, content type, and campaign length to calculate the price. It gives you a realistic picture of the influencer you're planning to work with.
All you have to do is enter the Instagram username and it shows you:
Total followers
Average likes
Engagement rate, and
Estimated earnings per post.
You can even get a full report with 17 more metrics.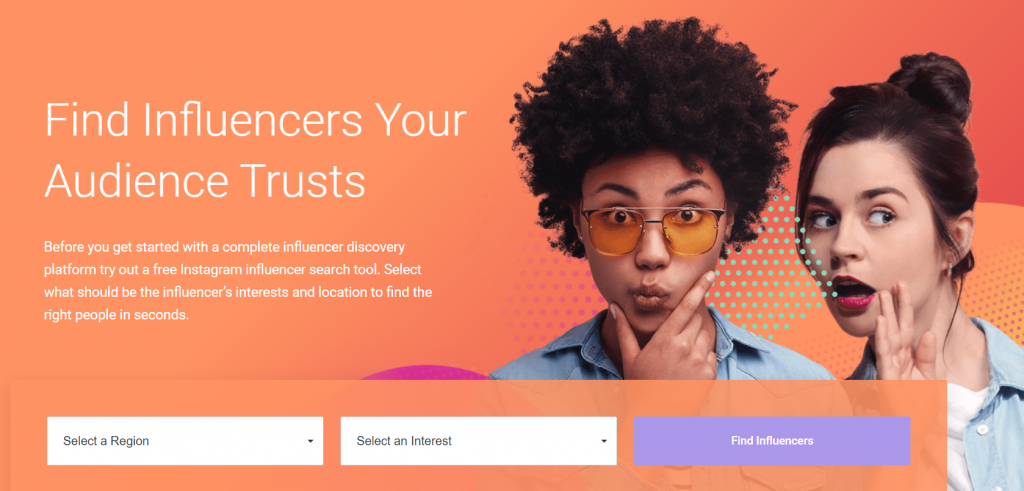 Socialbakers offers suite of free Instagram tools:
The first two tools, as the name suggests are for influencer search and finding the right influencer for your business objectives. You can search influencers either using hashtag or by choosing a country and industry filters.
The Instagram Report tool allows you to perform competitive analysis between your Instagram channel and your competitors' in a quadrant format. With the Instagram Analytics tool, you can find detailed analytics of your own Instagram channels.
Conclusion
I am confident if you bring all these tools into your day-to-day Instagram marketing activities, you will save tons of hours and achieve more.
There are certainly more tools available out there. If you feel I missed anything, please add it in the comments below and I would be glad to add them in the list.