10 Best Social Media Planners to Plan Your Content
Do we need to emphasize much on the use of social media planners for reaping the true benefits of social media? Random studies show that an average user spends approx 97 min per day on social media.
Content fuels the platforms attracting users to spend hours and hours on them. The best approach for social media planning is through planned content. Only content posting is not enough, as you need the right analytics to understand content performance. For social media analytics, Vaizle is the best option. Let's discuss social media content planning and tools.
What Are Social Media Content Planners?
It is a well-thought tool for planning, writing and posting better content on multiple platforms. It saves time that usually goes into writing, tweaking, proofreading and scheduling posts. Moreover, the social media planner tool also helps organize content writing with the right mix of texts, graphics, videos and others.
Related: Types of Social Media Content that works
Best Approach For Social Media Content Content Planning Tools
Outline your social media content creations goals
Do the social media research and get insights into the target audience
Prepare a social media content plan for all the social media platforms you wish to target
Focus on content format, engagement plan, and other aspects of content
Choose any best social media content planner tool such as Vaizle
Start the work in an organized way with the help of social media planners
Keep creating and recreating the content for the right results
10 Best Social Media Planners For You To Try
Vaizle
Vaizle facilitates a top way to grow online and manage that audience through an all-in-one calendar for social media planning platform. For those lacking time to post on multiple platforms, Vaizle features of direct posting come in handy. You need to connect with social media platforms and use the compose box to get started.
By using Vaizle you can analyze the social media data and get useful advice that you can use every day to boost your performance. Vaizle, better known as a social media analytics tool, gives daily insights in the form of graphs, charts, data, and suggestions.
For businesses, getting to know about which posts and hashtags are generating the most interaction is crucial. Vaizle lets you examine the several interaction styles on social media, including dialogue, amplification, and applause.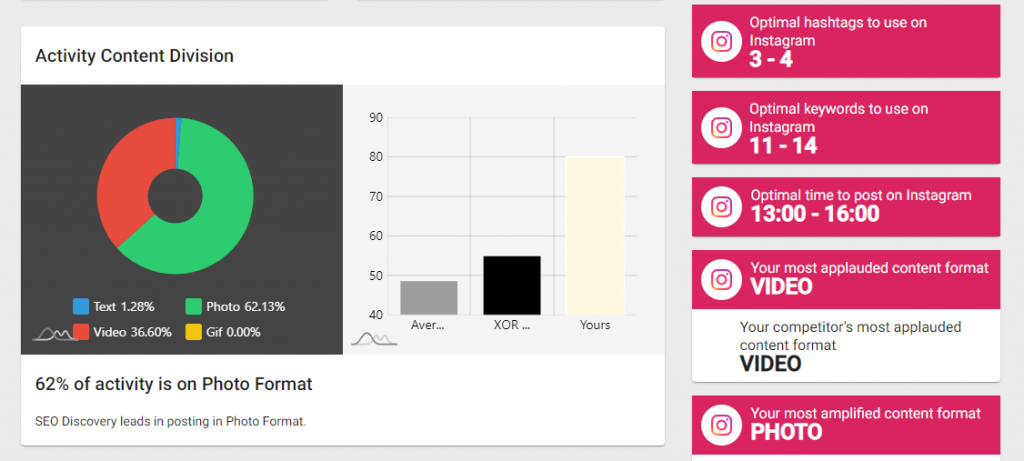 Sprout Social
Sprout Social is a well-known social media planner used by hundreds of businesses for content schedules with its user-intuitive features. Whether marketing managers, social media influencers, or beginners looking to start the online journey, it has something for everyone.
It comes with calendar features to get a birds-eye view of content being created and shared. If you want to try it, you may get 30 day's free trial.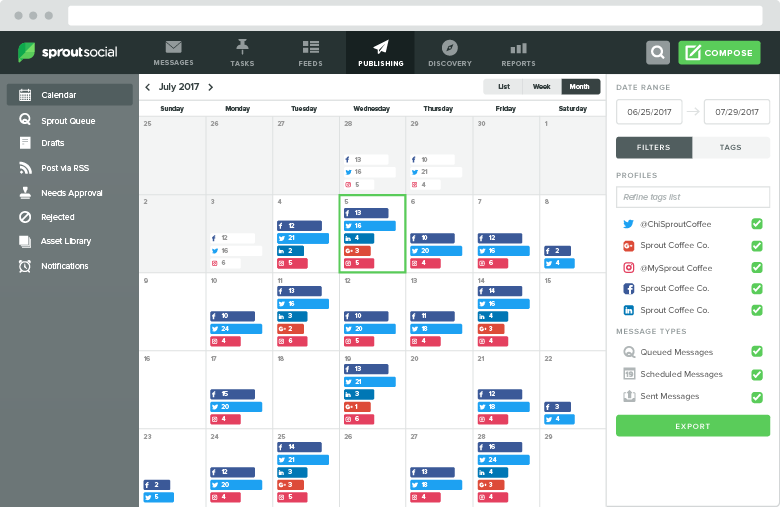 Buffer
Buffer enables anyone to grow organically on social media through affordable, intuitive marketing tools for ambitious people and teams. It is one of the best social media planners. The users love it.
As its name implies, Buffer allows you to create a list of the critical information you want to share, schedule it to go out at times more convenient for your audience, and monitor the results of each one of your posts.
This provides a beginner with an adequate opportunity to determine whether social media automation will benefit them. You may schedule social media postings with Buffer for Twitter, Facebook, LinkedIn, Google+, and Pinterest.
Thanks to its mobile app and browser extension, it is simpler to add URLs, headlines, and images to the Buffer calendar. Buffer is a business model that allows you to schedule 10 social media posts without paying anything and unlimited scheduling with a premium membership.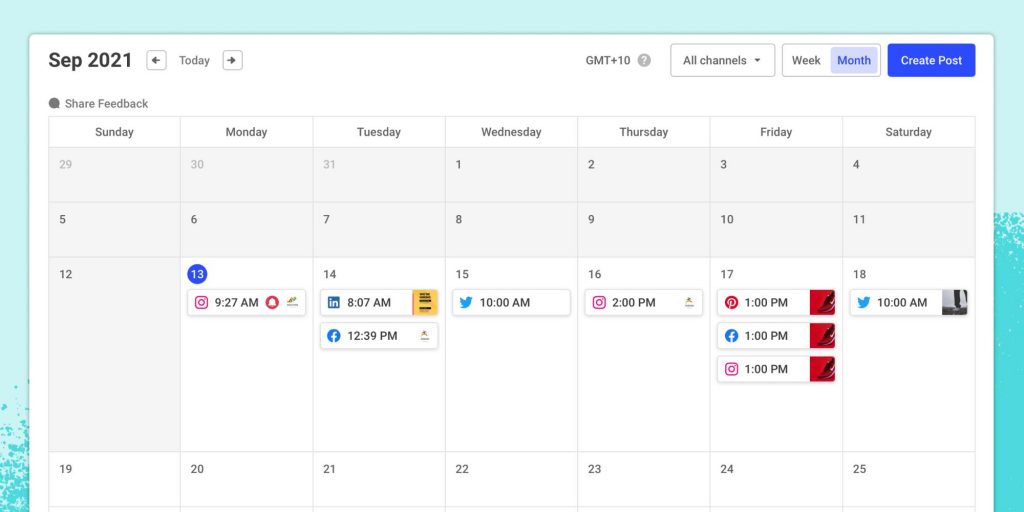 MeetEdgar
Compared to other social media scheduling tools, MeetEdgar offers a unique option to your team for creating a social media calendar. Thanks to its evergreen posting feature, it helps you schedule social network posts in a distinctive way, which keeps your queue full.
When you schedule a post, it is saved in the library for later use. LinkedIn, Twitter, Pinterest, Instagram, and Facebook are all supported by MeetEdgar. It includes an easy-to-use user interface supported by AI integrations for efficiently implementing your social media plan.
This social media planner calendar provides one simple, $49 monthly pricing option, with savings for active military personnel and non-profit organizations.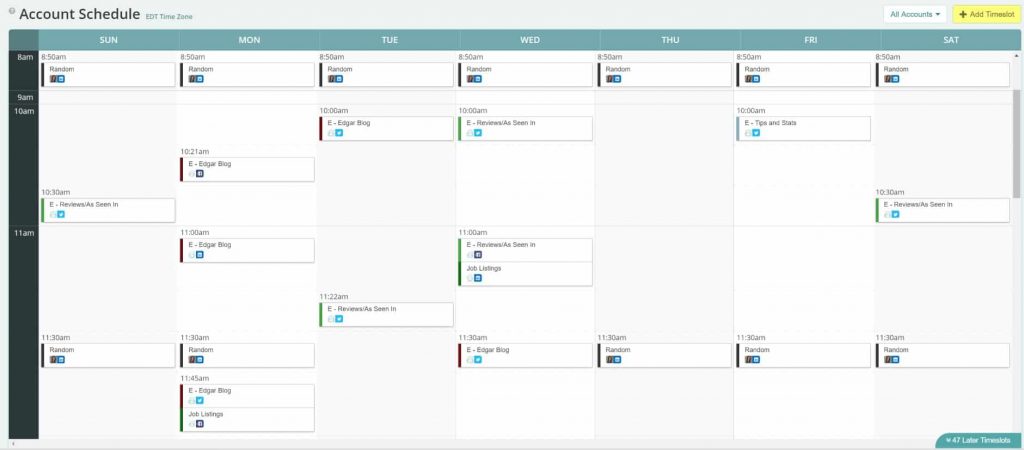 ContentCal
The best social media planner, ContentCal, enables team collaboration, allows you to manage many accounts from a single location, and streamlines the entire social media marketing process. Other components of ContentCal include project management, feedback analysis, and keyword filtering.
You can also design your approval processes and workflows using it. The "Analytics & Respond" component of our social media planner also lets you keep track of how your material is doing and how to improve it. In addition to having reasonable pricing, which is 30$ per month, it is one of the best social media schedulers available today is ContentCal.

Planable
Planable is among the best social media planning tools built on the straightforward tenet of freeing marketers from time-consuming duties, so they can focus on producing content. Instagram, Facebook, LinkedIn, Twitter, Google My Business, YouTube, and TikTok are all connected with Planable.
The multi-level clearance process designed to ensure smooth communication for marketing departments is one of Planable's most powerful features. Planable is appropriate for teams of all sizes since it offers real-time communication and four different approval workflow types: none, voluntary, obligatory, and multi-level. In addition, the best location to make your social media workflow error-free is Planable.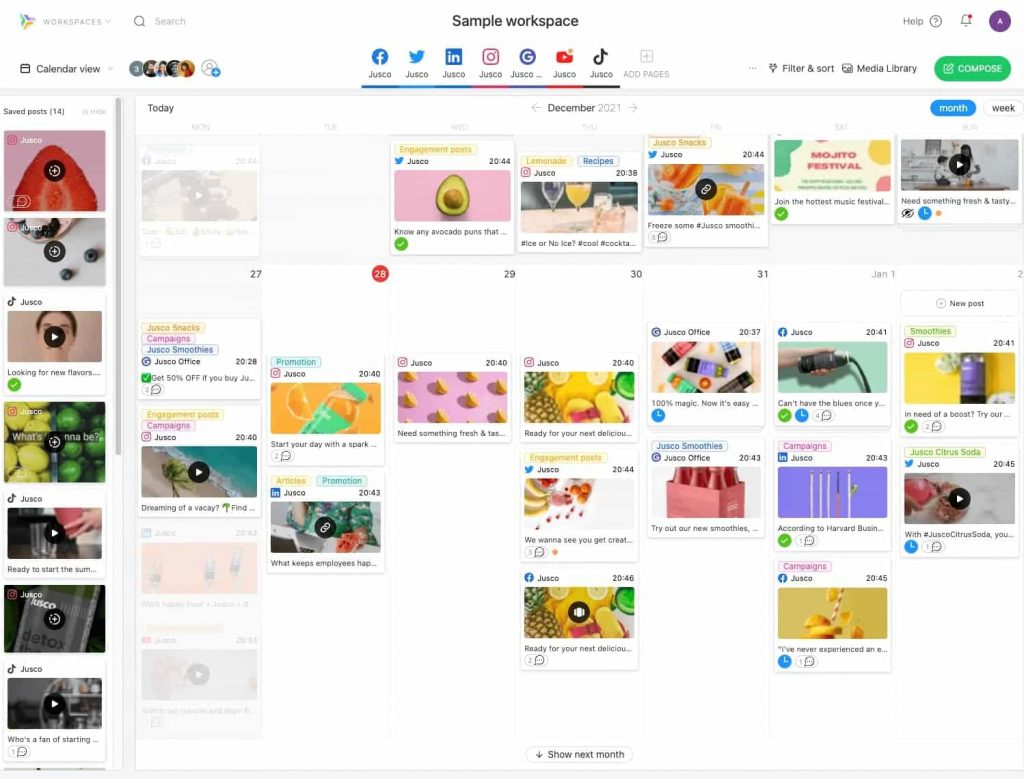 PromoRepublic
You can completely utilize the Promo Republic to automate the scheduling and publishing on social media. The application interfaces with LinkedIn, Pinterest, Facebook, Twitter, and Instagram. The Promo Republic provides more services than merely posting schedules.
You get access to 1 lakh post concepts, graphic editing tools, analytics, reporting, and AI-powered smart posting. In addition, they have two more capabilities that can assist you in controlling brand reputation and enhancing advertising: social monitoring and intelligent ads.
You can choose from various subscription plans with varying price points. This is one of the social media calendar planning tools.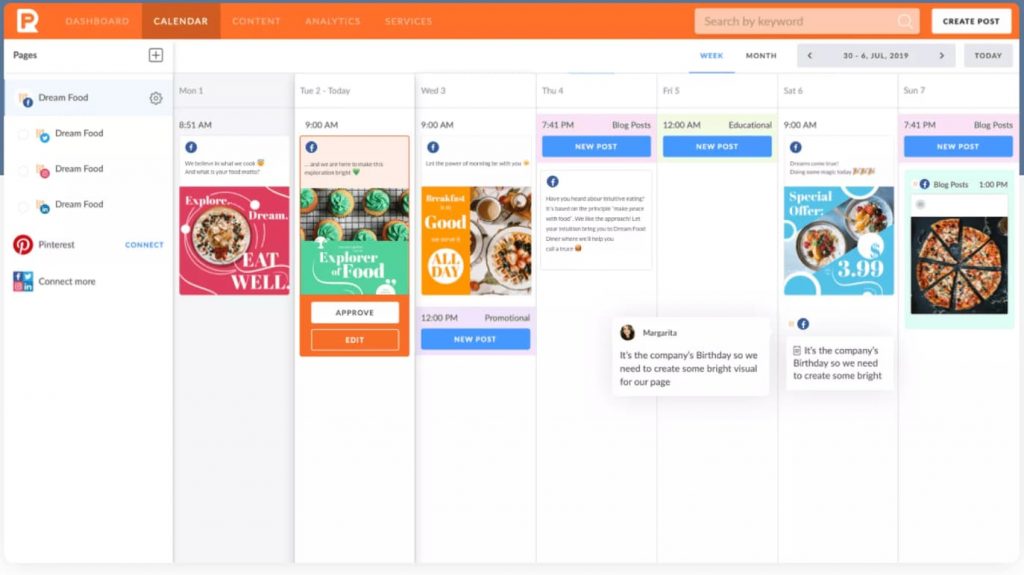 Loomly
Loomly is a robust platform for managing and scheduling social media posts with a simple, user-friendly layout. Beyond content management and scheduling, Loomly provides additional tools. This will inspire and guide your article creation. It enables you to plan articles, manage your content assets, see them as a list or calendar, and assess which posts are effective vs those that require improvement.
Loomly- social media calendar planner has multiple subscription plans ranging from $26/month to $269/month; you can choose it as per your preferences.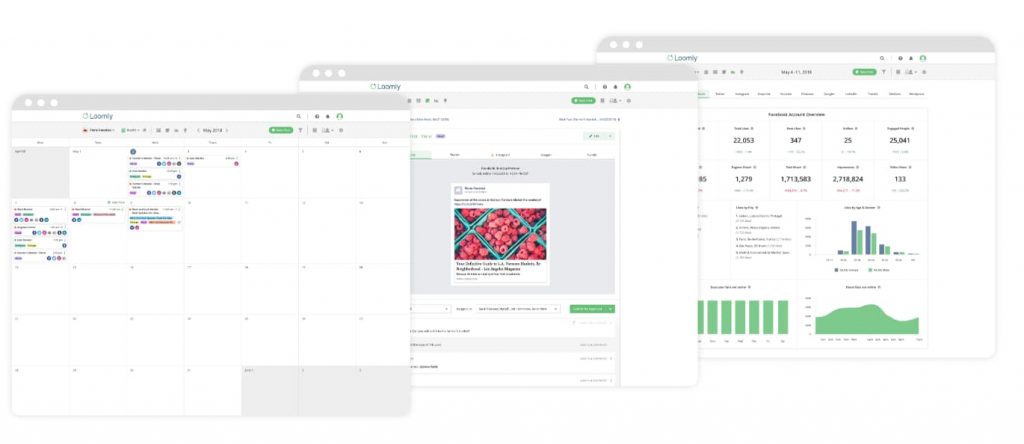 HubSpot's Downloadable Template For Excel
You can download this social media planner template by clicking and visiting the company websites. Then, to increase productivity, use this free resource to write social media posts or bulk upload them into publishing software. This will help you stay organized with your content; you'll track which content is coming your way, and you can plan in advance.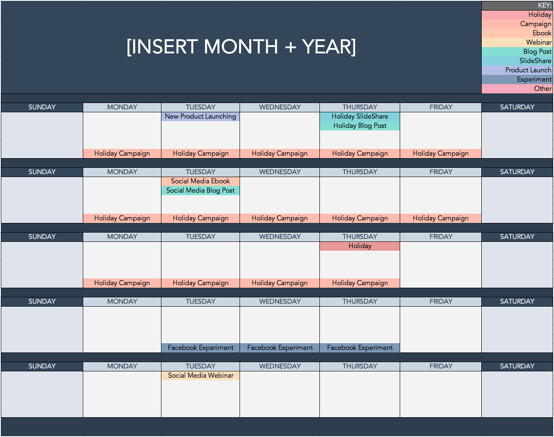 Hootsuite
More than 18 million users and more than 1000 firms utilize Hootsuite, likely the most popular social media management platform. The reason for this social media planner's popularity is a single platform that enables you to run social media ads, schedule content, track your social ROI and more.
It is primarily utilized by medium to high-level businesses. It is a relatively tricky tool to use. It works with almost all social media platforms; the only drawback is pricing which is $49/month, which is a little bit high.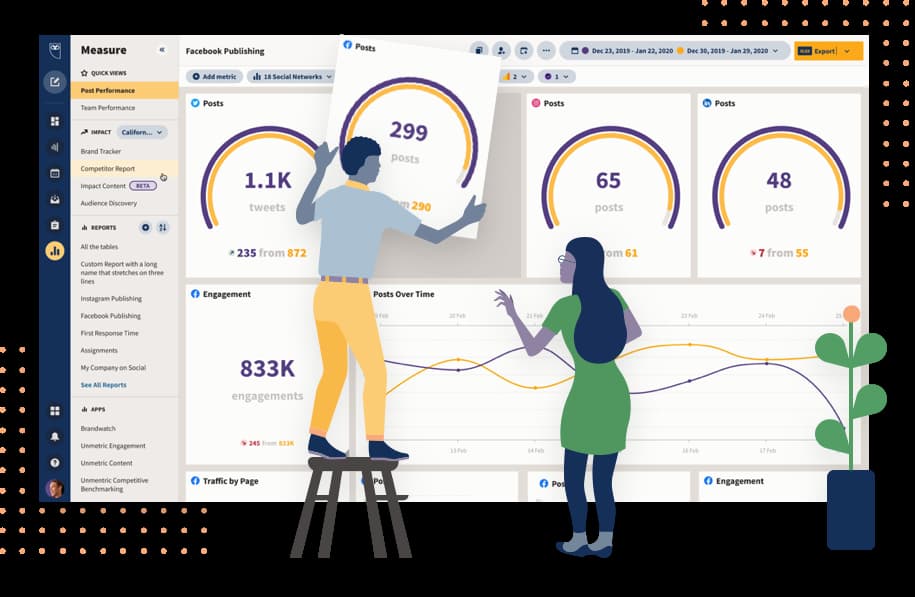 Conclusion
Out of approx 7.70 billion world population, over 4.5 billion are present on various social platforms, mainly Facebook, WhatsApp, Twitter, Instagram, Pinterest, Snapchat, Linkedin, and more.
What do these figures denote? It indicates having a vast potential for individuals and businesses to tap it and make more brands. If we say social media platforms without content are nothing, that is not aggregations.
We recommend you to try Vaizle. It lets you also choose your rivals and do a competitive analysis enabling you to immediately reply to rival postings by observing which hashtags and posts are most effective for them. It is a complete collection of social media analysis tools offering everything that your team needs to reap the power of social media.